We've been discussing this system during the past several days; whether in our Insider post last week or yesterday's public forecast, we have couched this system in terms of concern for just how north the track will be and therefore the impact changes on the Denver metro areas.
In data from Saturday afternoon through Sunday morning a consensus on a northern track has boosted confidence in that as the ultimate scenario and this shifts the deeper snows and bigger impacts into Wyoming and Nebraska.
In this post, we will have overall impact severity first, then get into the timing and totals, and the wet pattern for the western U.S. If you prefer a video:
Winter Weather Alerts
Here are the impact areas rated by the severity of the impact to travel.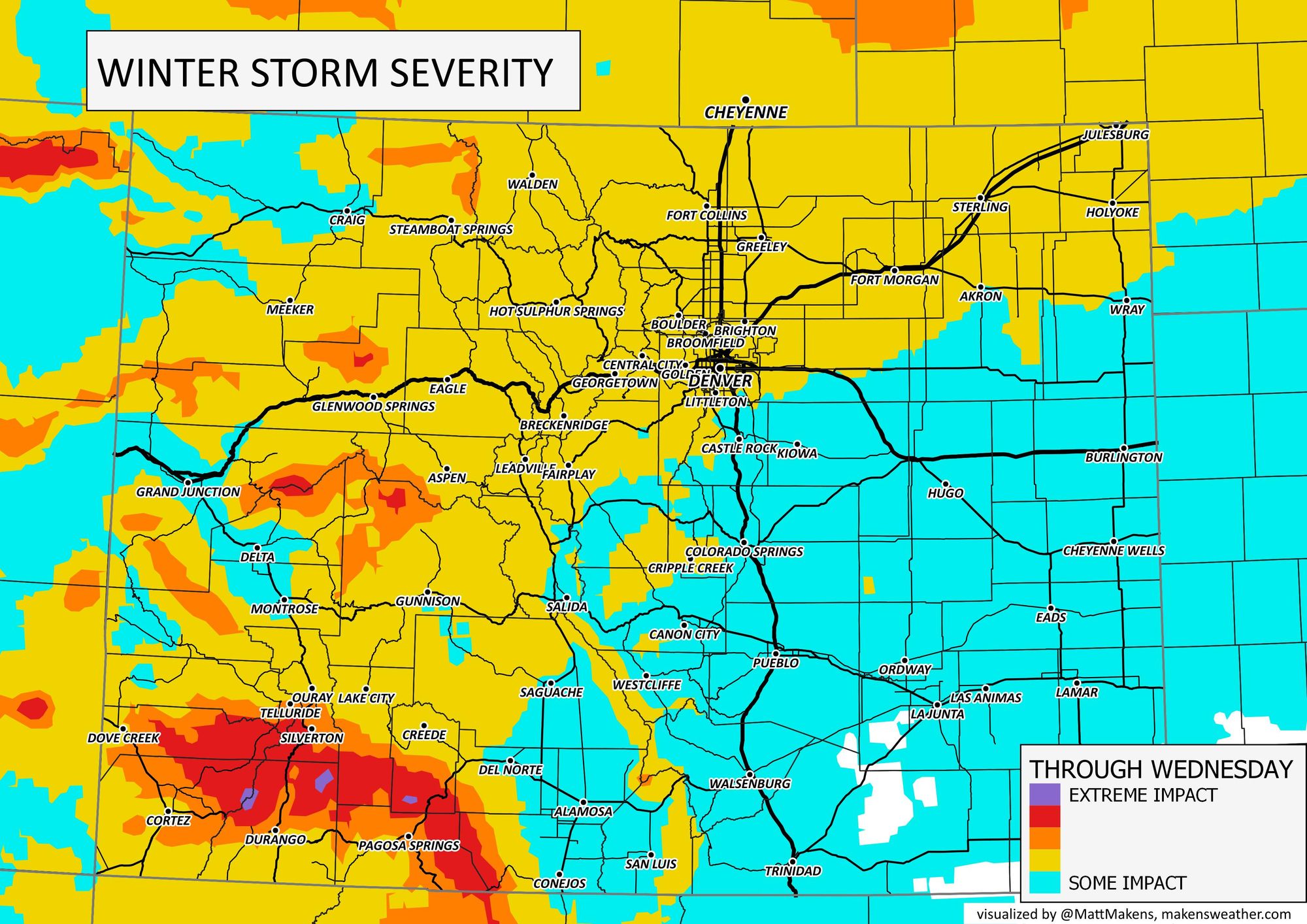 We have alerts in place across Colorado to address these impacts, but the biggest disruption from the storm will come from Wyoming to Minnesota.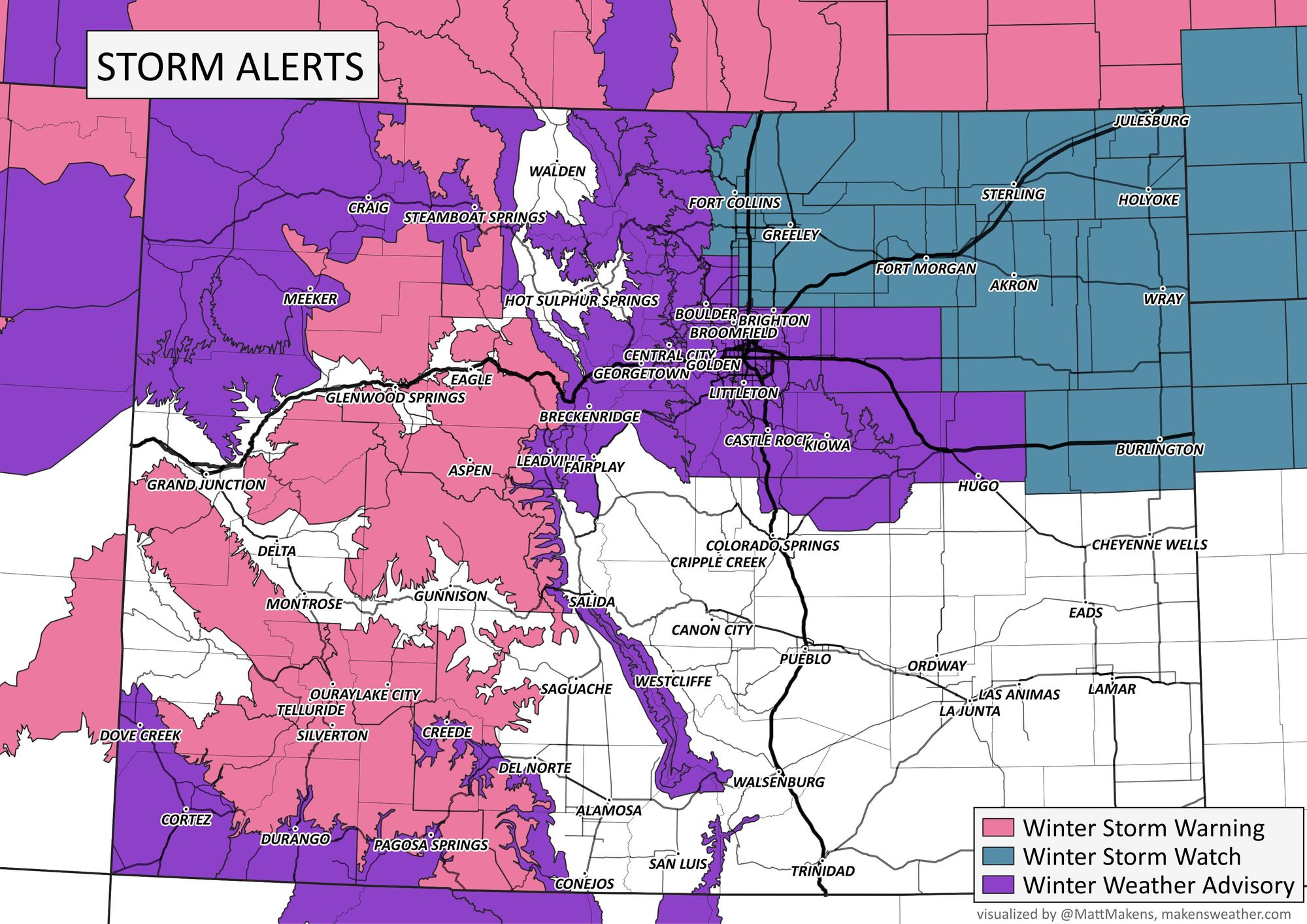 Here's a look at the broader picture: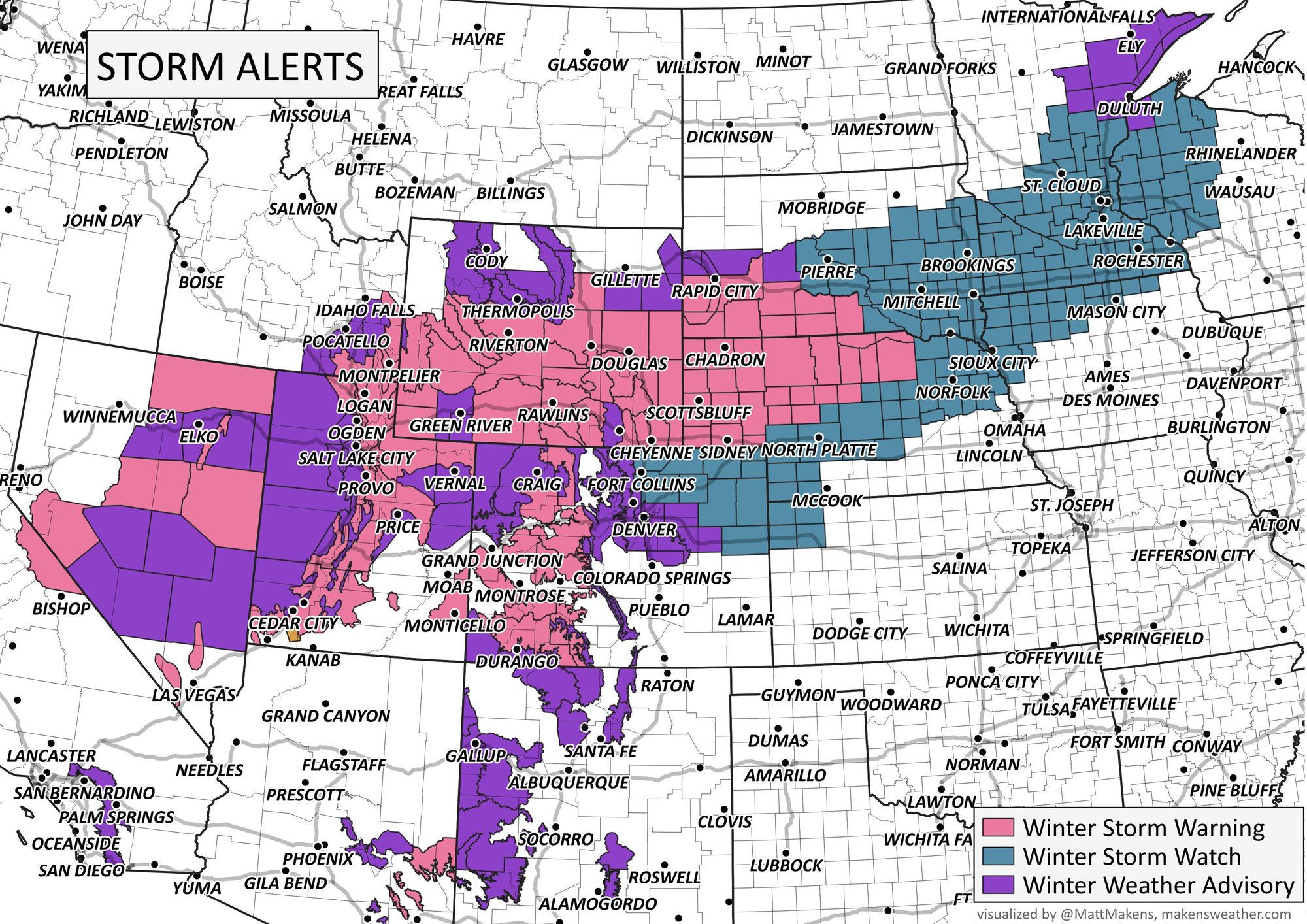 Alert details can be found on our homepage for Denver or for your personalized location had you entered one during setup. Part of the issues here will come from wind (lighter in Denver versus the mountains and Plains which will have gusts well over 30mph) that will create some blowing snow situations, add to the avalanche danger, and of course add to visibility troubles for drivers.
Here is a look at the NWS Winter Weather Advisory issued for the greater Denver area. We'll discuss our thoughts on snow totals below.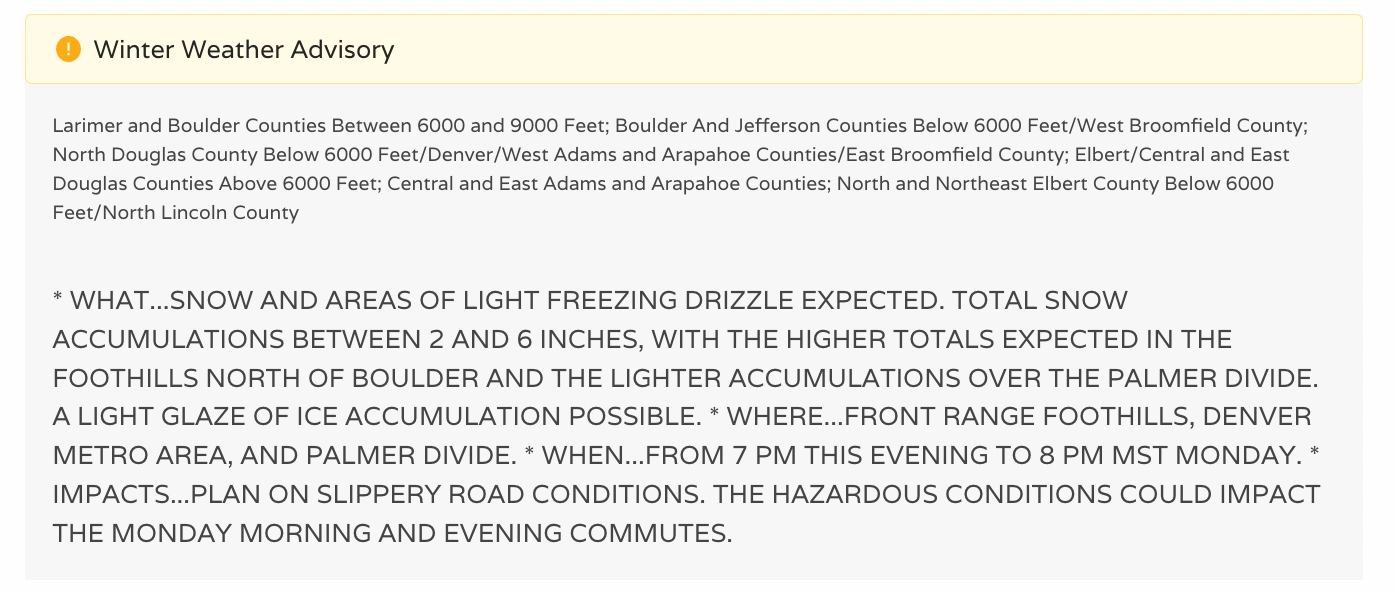 Avalanches will also be a concern with this new layers of snow coming through.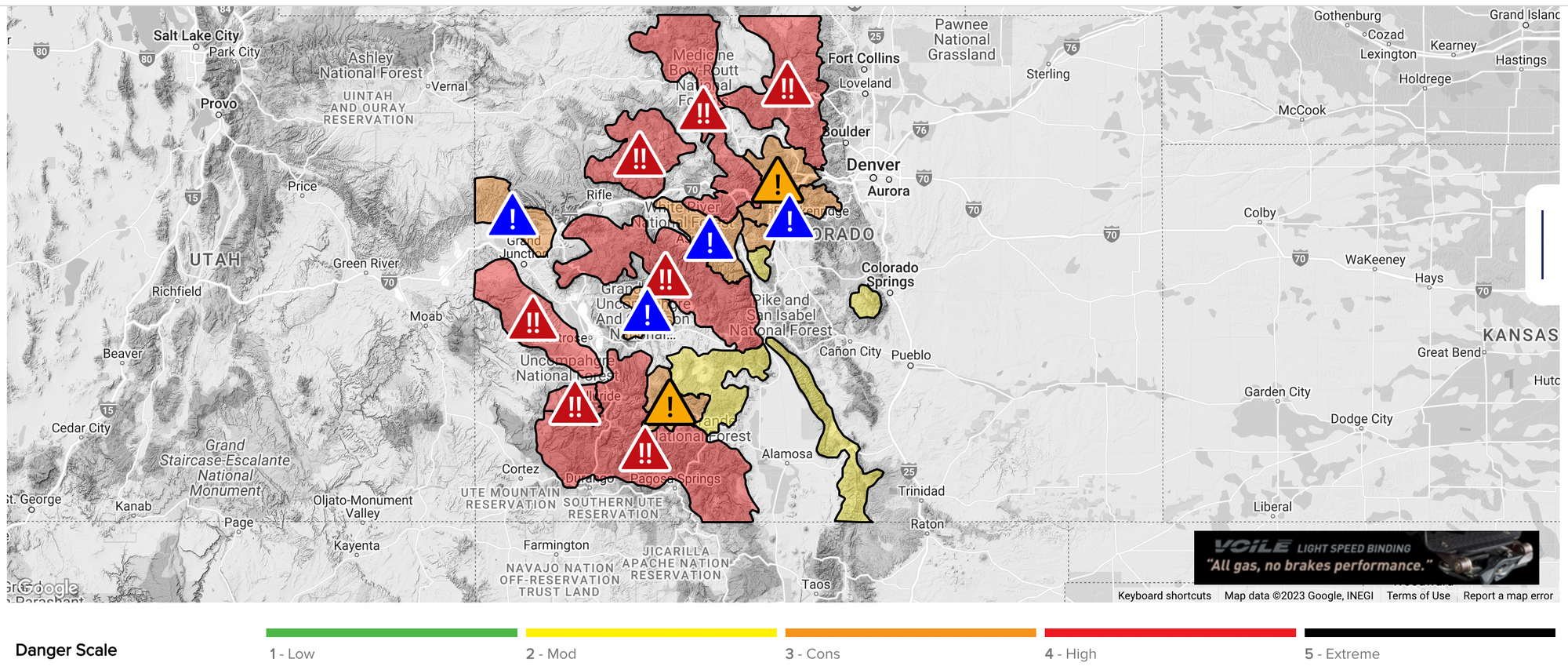 Timing
Snow falling on the mountains will move into the metro areas and across the Plains later today. Let's set the stage with a wide view of the "radar" picture for the region.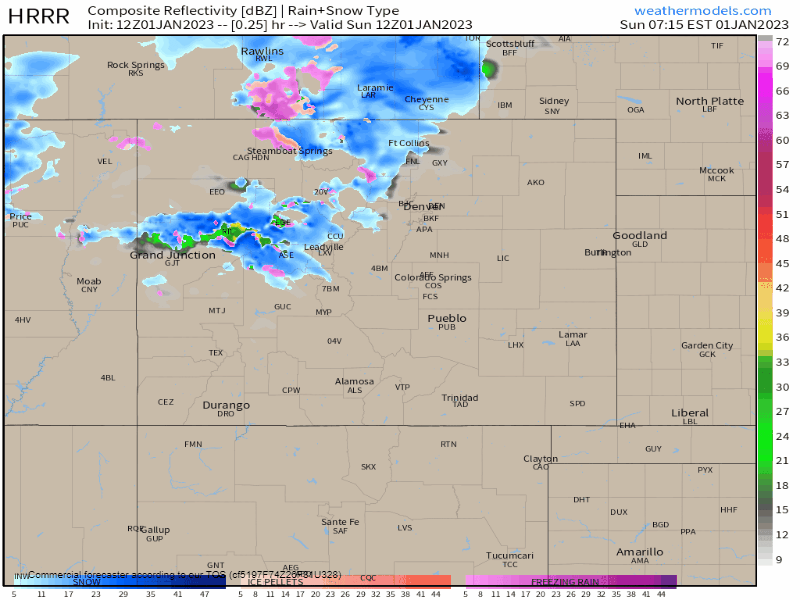 That animation runs from Sunday morning to Tuesday morning. Areas of rain (green) and ice (pink) are possible in addition to snow (blue). All combined though, we are looking at mostly a snow chance for Denver and north/west, but a rain then snow chance for Colorado Springs and the Plains. We'll show an icing impact map here in a moment.
That animation, broken into hours, gives us the following planners for Colorado Springs, Castle Rock, Denver, and Fort Collins.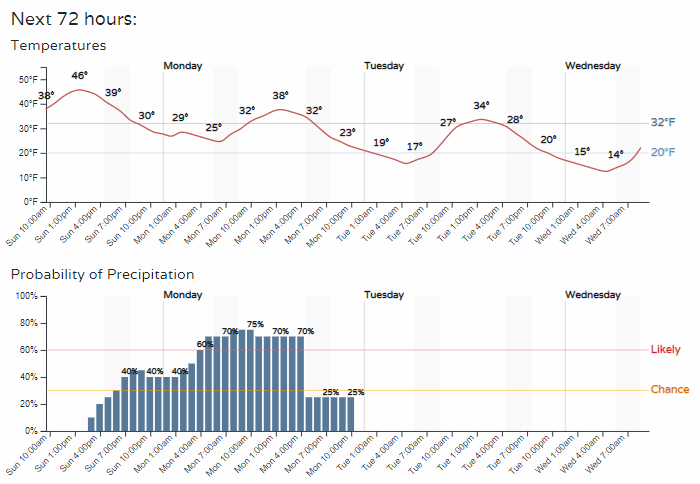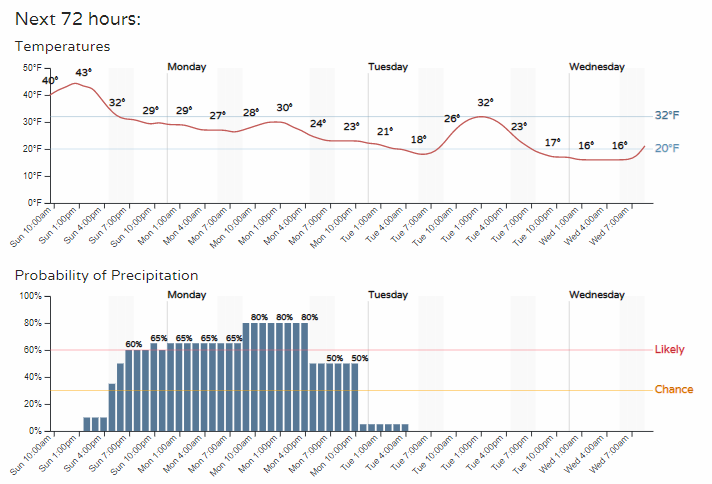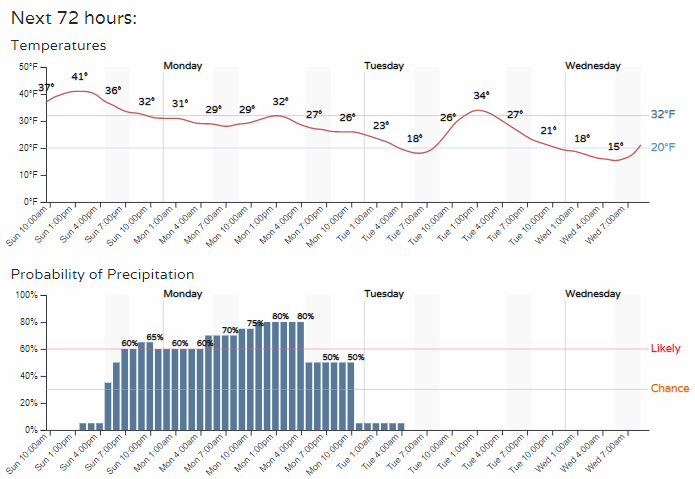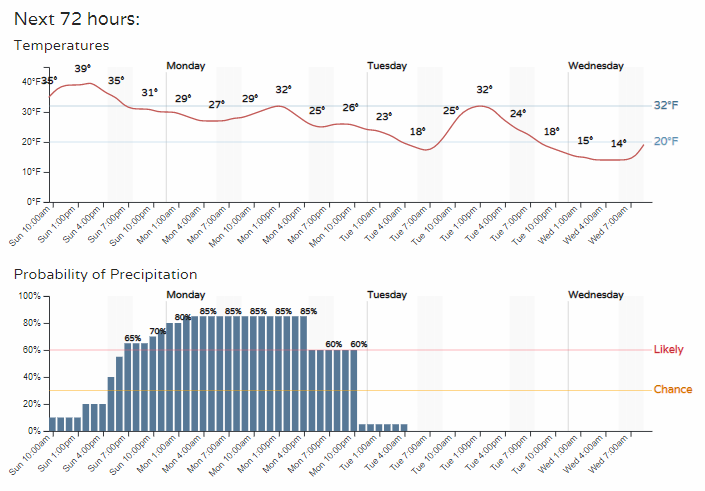 So, depending on exact location, travel may have impacts starting in just a few hours from Sunday afternoon through late Monday, then Tuesday we see this system clear the metro areas.
Snowfall forecast
Based on our Gamblers Charts, that northerly-preferred track, and data through Sunday morning, we have the following snowfall projections.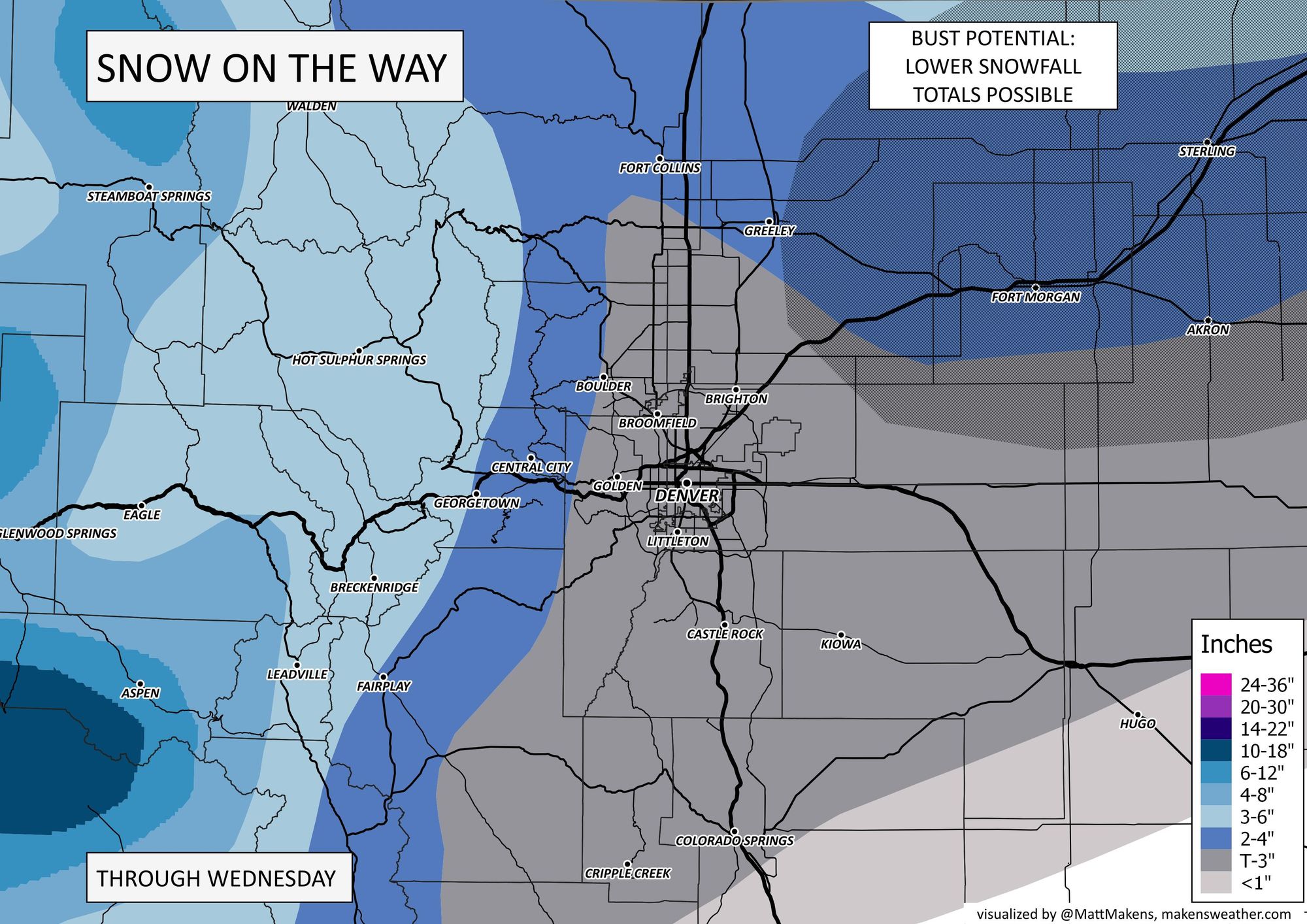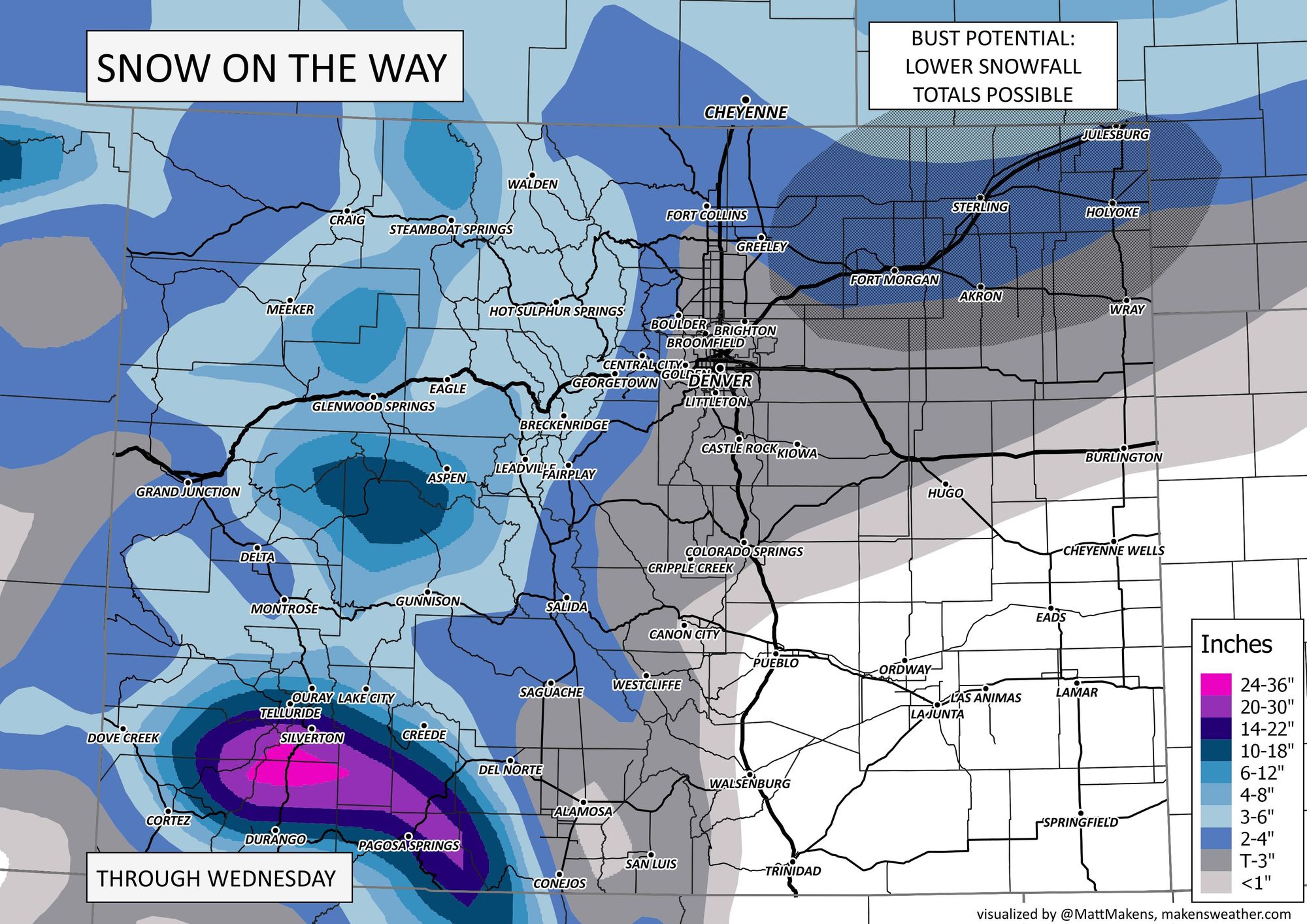 Some of the icing potential discussed previously will also come from fog and low cloud cover that may develop for some, and those most likely areas are indicated in the map below. This would obviously add to travel issues for the highlighted areas.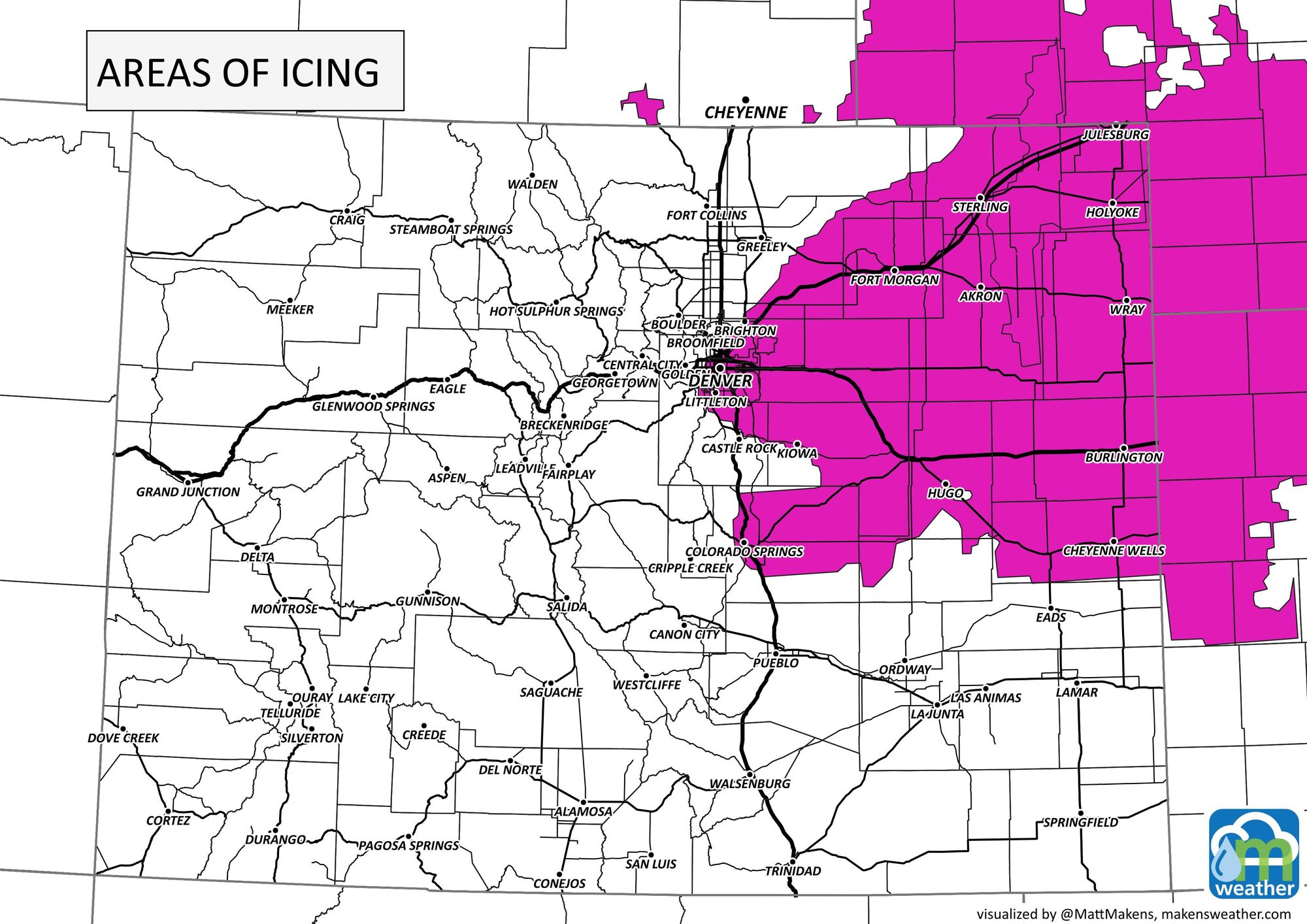 Atmospheric River
A very wet flow of air has been hitting the western U.S. and isn't ready to shut down just yet. This will keep a lot of water for the West as rain and snow chances continue.
Take a look at these snowfall rates measured in California yesterday(!!), with record rainfall in the Bay Area on New Year's Eve as well.
More:
For Denver, the next best chance for precip will be this coming weekend. More details on that soon, but let's see how this system shakes out first.
Keep us posted on conditions in your area tonight and tomorrow!