The vast majority of us picked up some new snow overnight, which now lays on top of existing snowpack and ice from the overnight to make things quite slick in a number of areas.
Here are the observed snowfall totals from the past 24 hours through 7am Monday morning: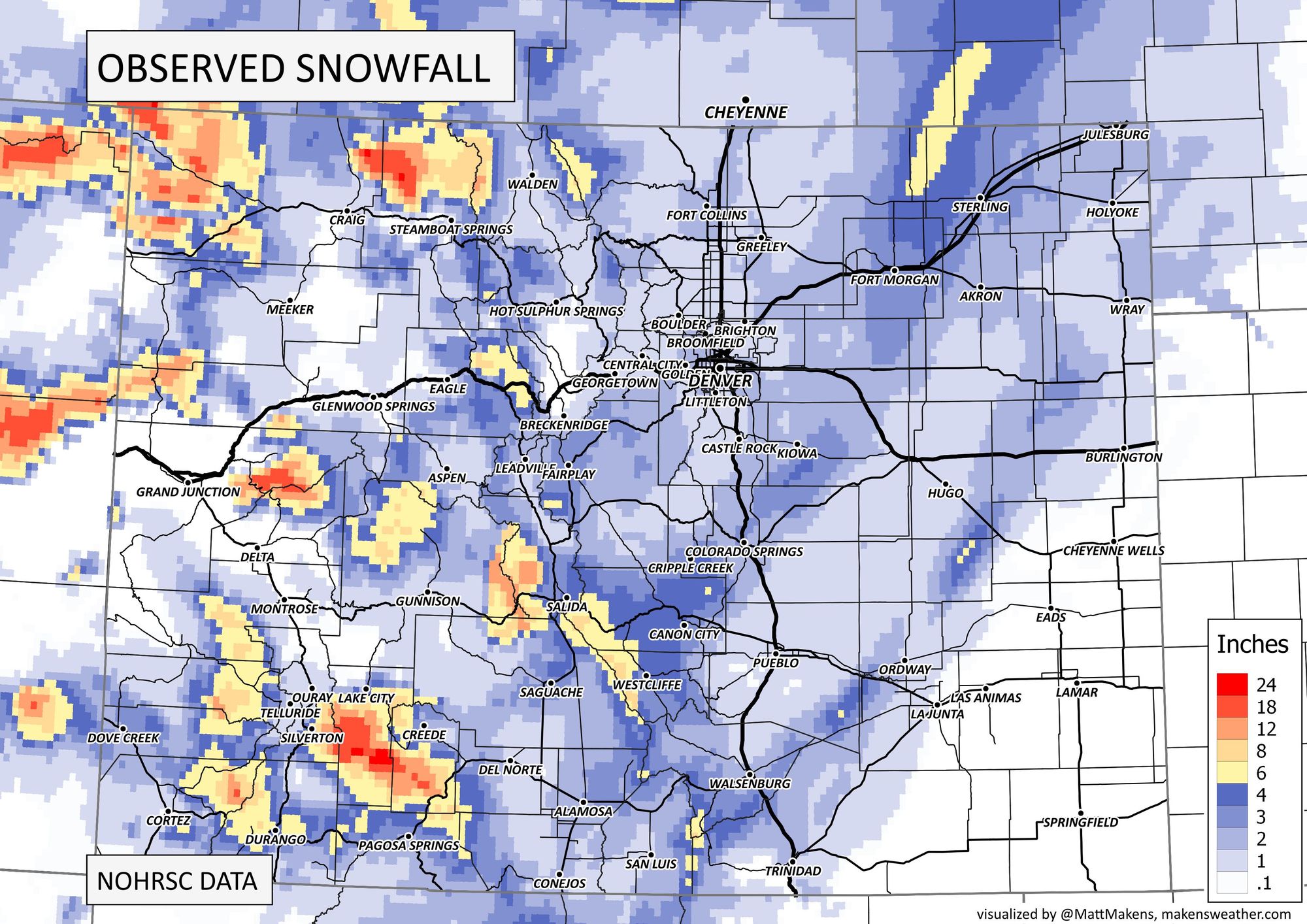 Most areas saw from a dusting to 2" of snow overnight, fitting nicely with our forecast. There were a couple of 3" totals on the west side of Colorado Springs, as well as some healthier totals along and north of I-76 northeast of Denver.
Fog and low cloud cover will stick around for today as will the chill. From a travel standpoint here are the trouble areas.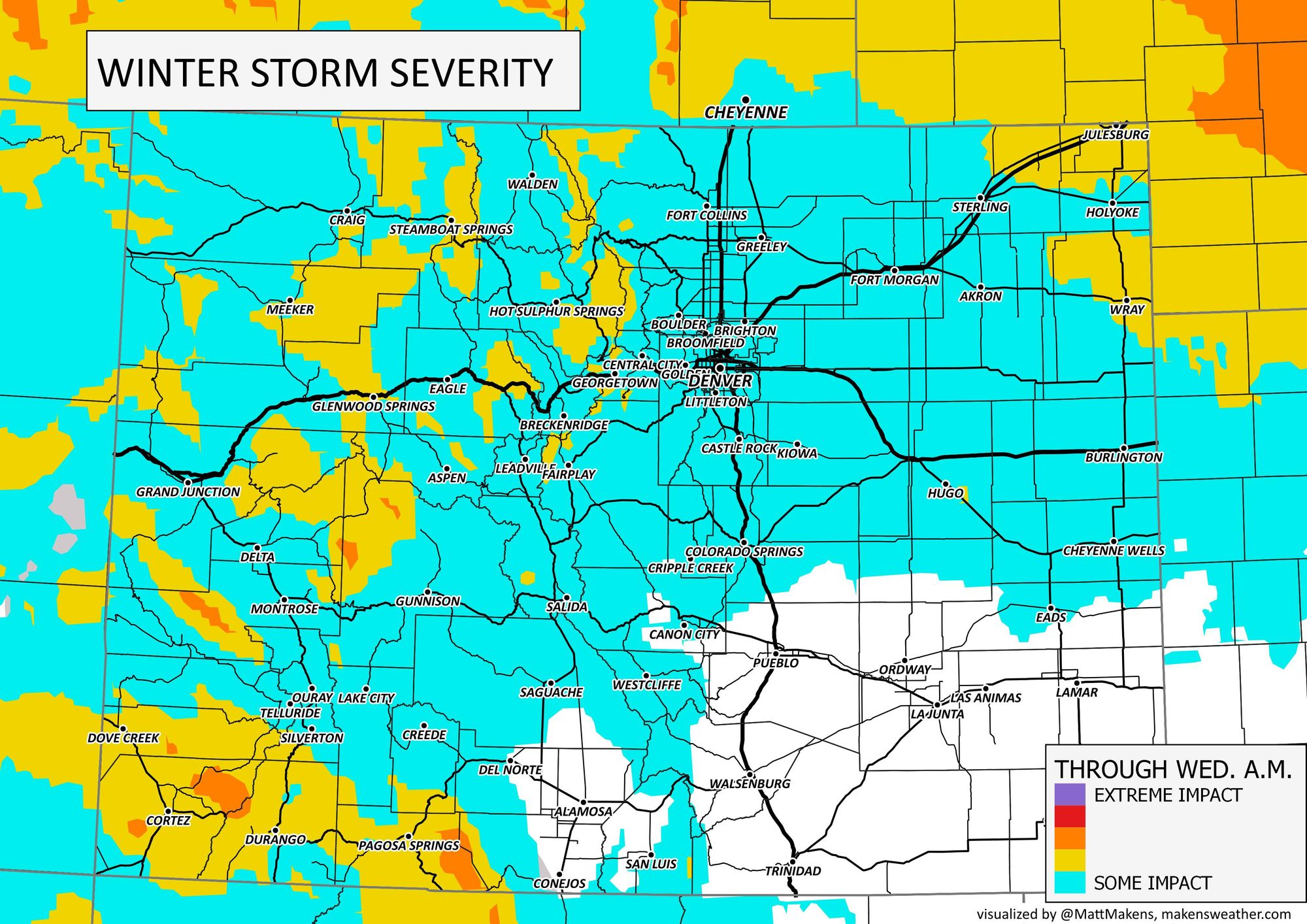 The notable snowfall accumulations are pretty much wrapping up for the Front Range but additional snow will fall today in the mountains and on the Plains at times later today, too. Most short range modeling shows the bulk of those snow showers that develop later today will occur east of the urban corridor, but some of those showers passing over I-25 certainly can't be ruled out. Additional accumulation is expected for remain under and inch for these areas.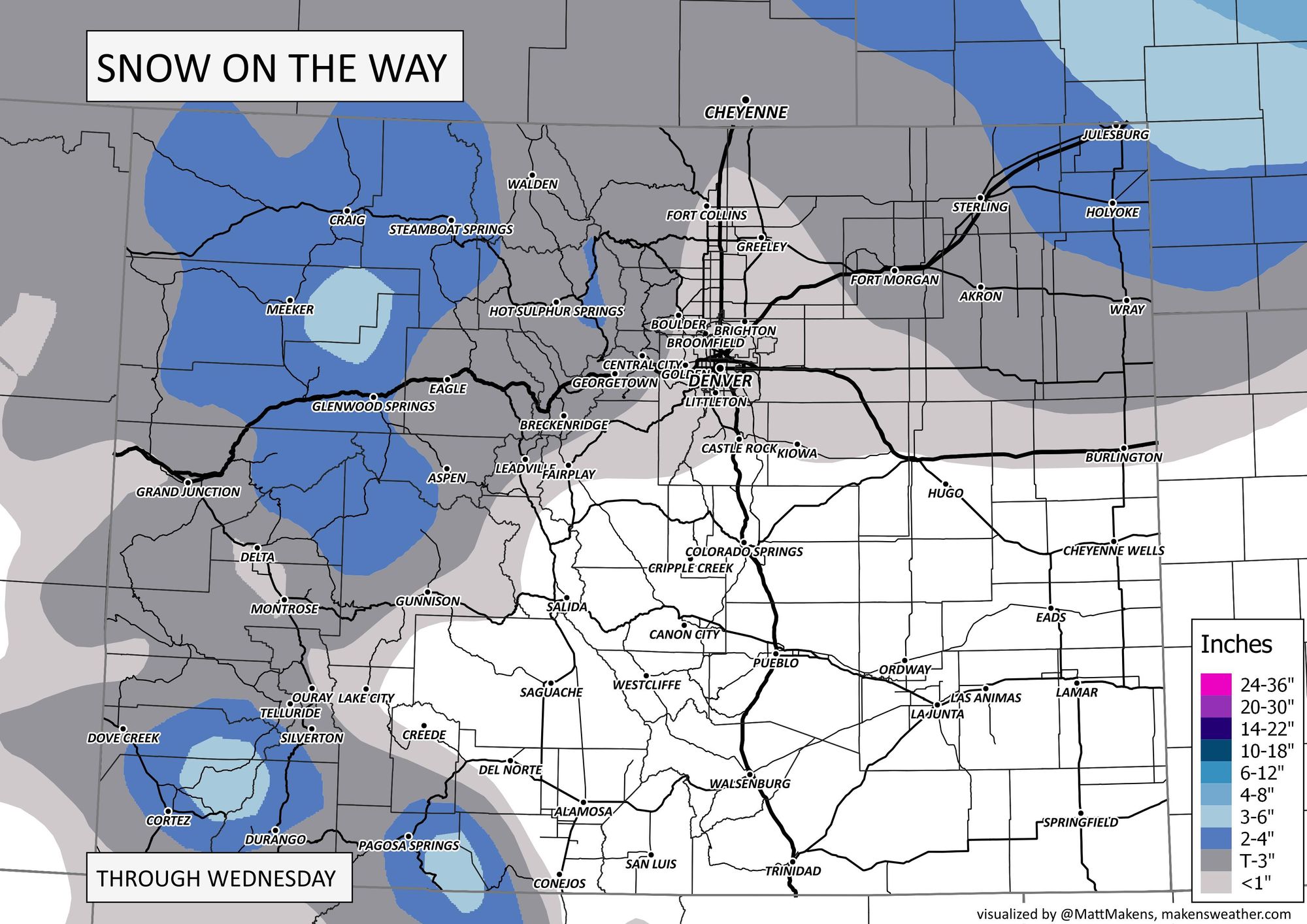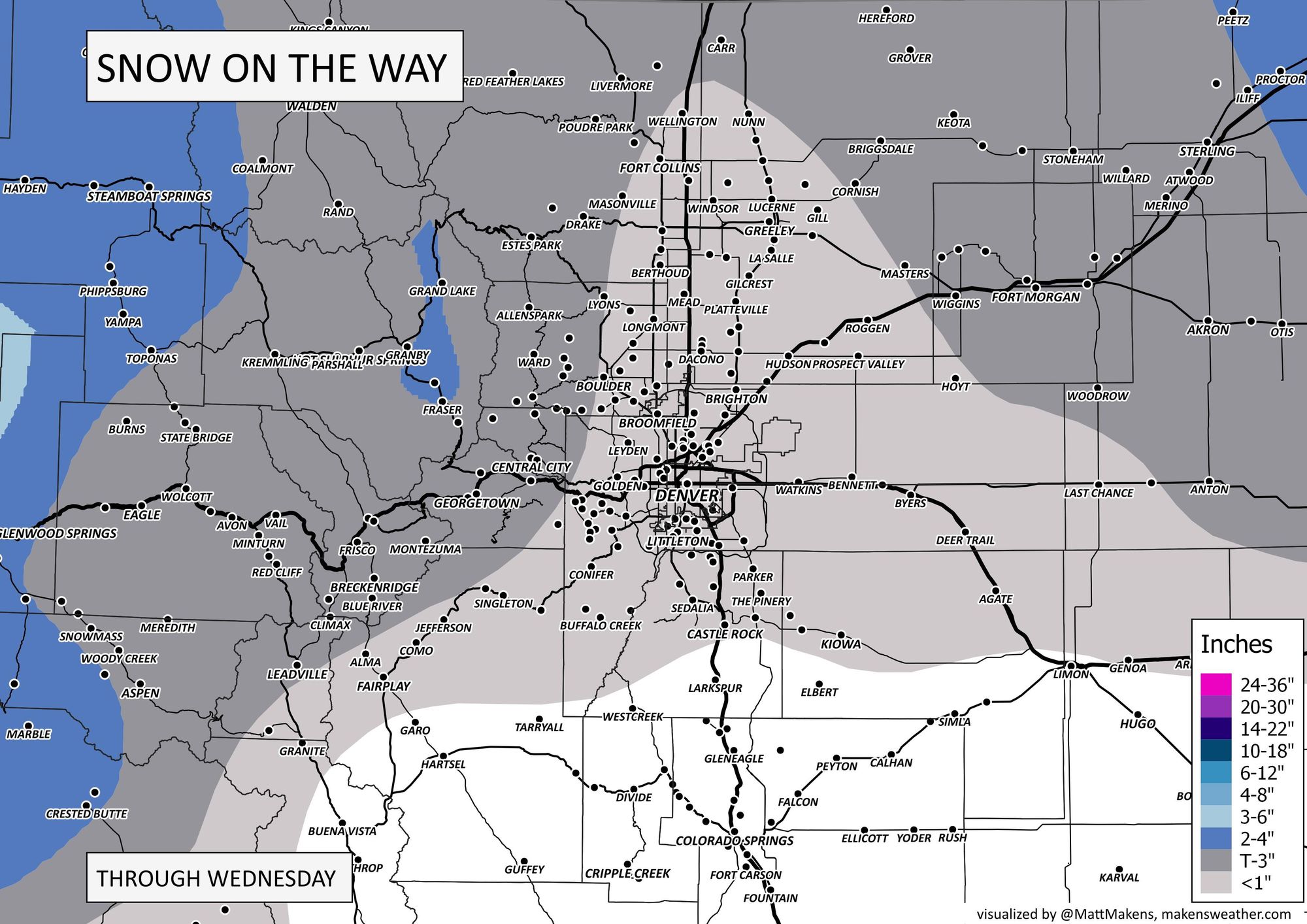 With that said, there's not much to change the snowpack around Denver today as what fell will stick around pretty easily (unless treated by road crews) with temperatures staying on the chilly side.
For Denver: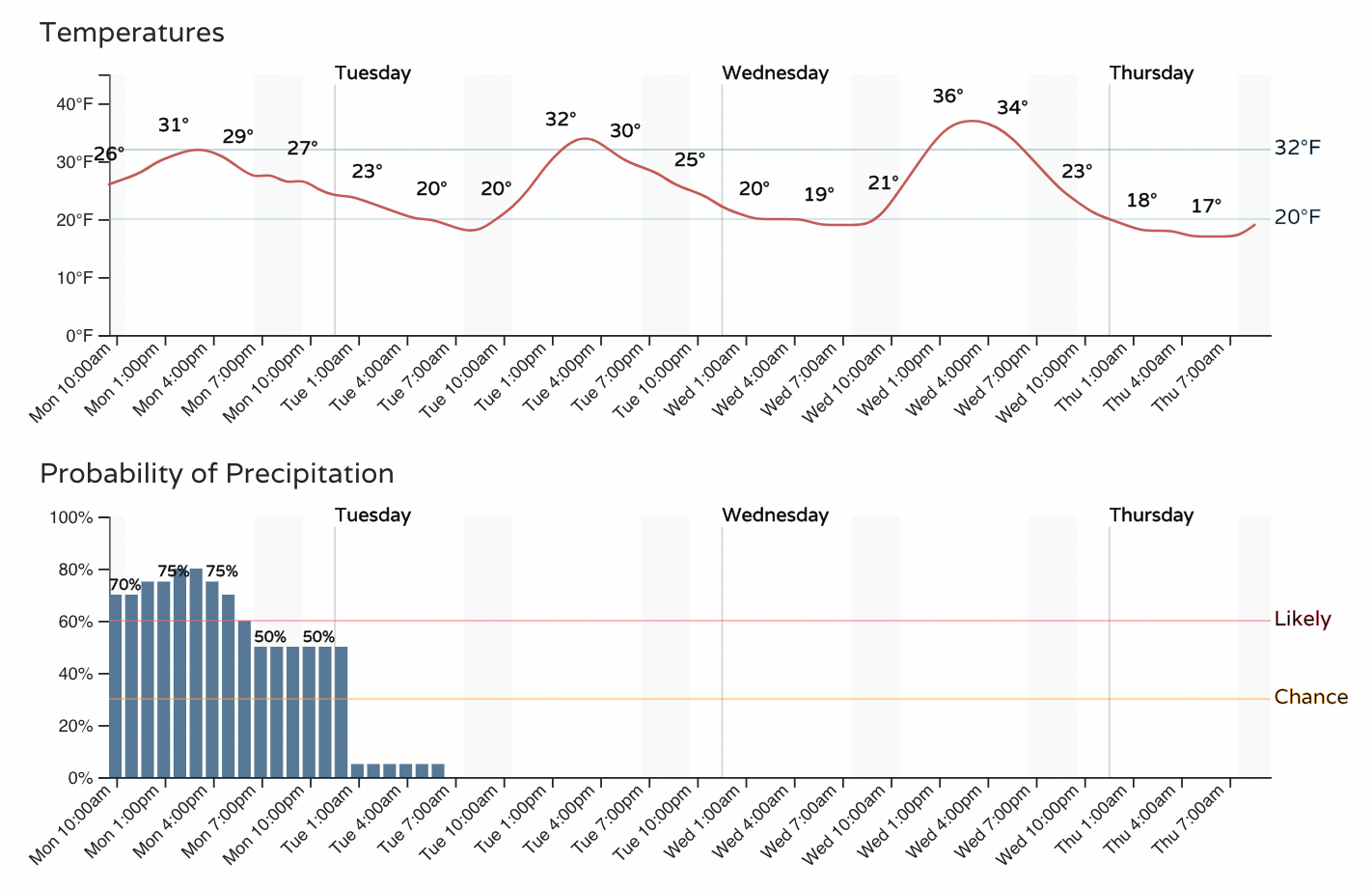 For Colorado Springs: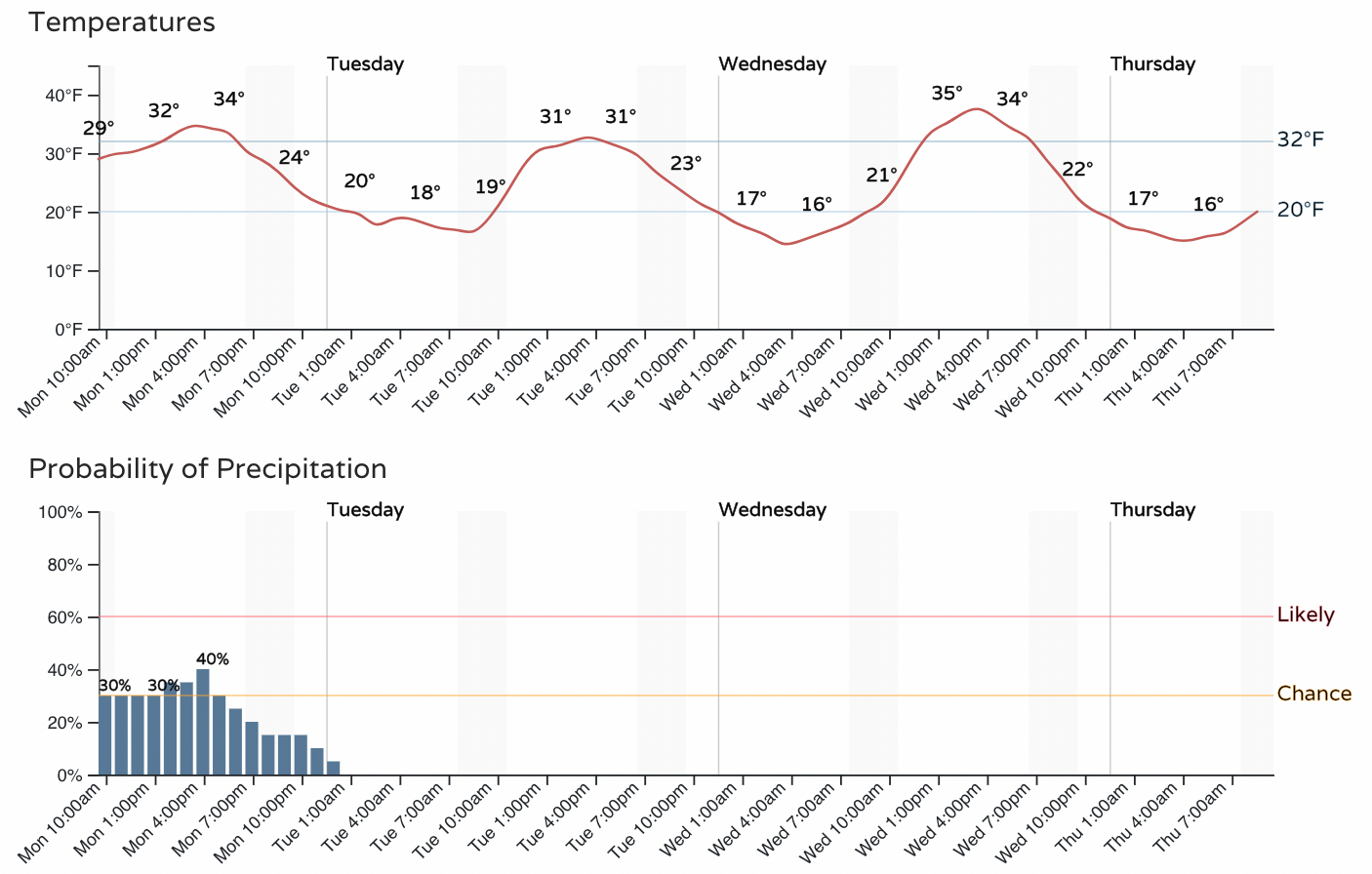 In the longer run, we have a gradual warming trend coming in, with a generally drier period on the way east of the mountains as well. Here's the temperature planner for Denver:
With precipitation anomalies for the next week showing above average precipation continuing across California, but generally quieter for our region after this system departs.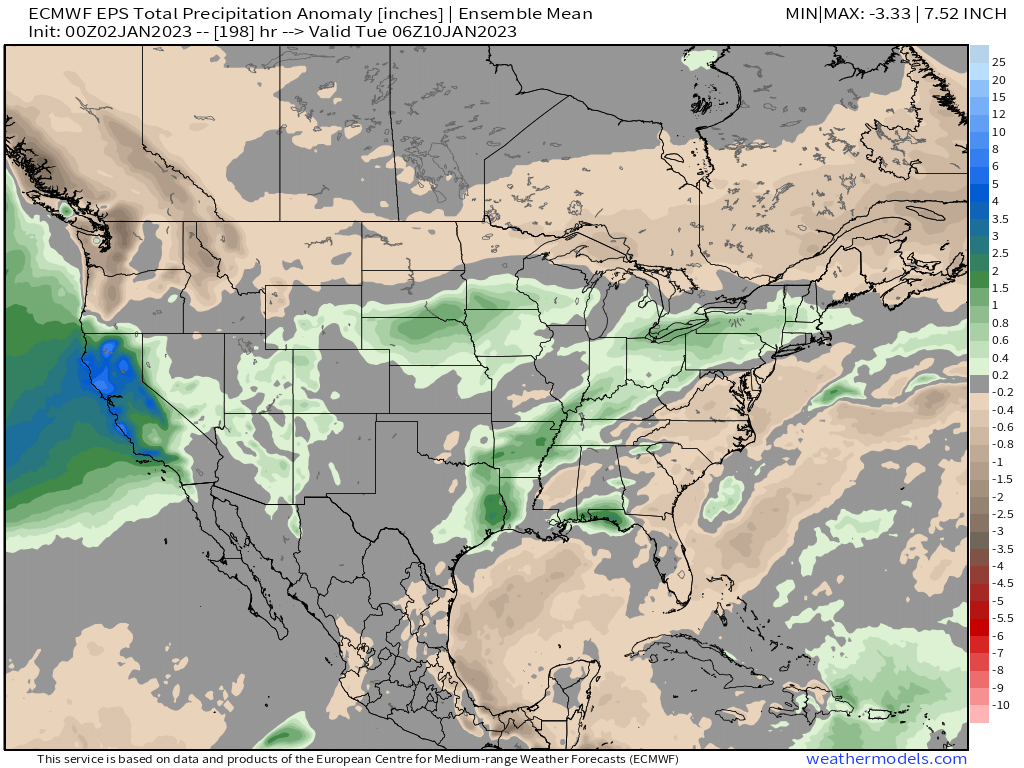 Stay warm and safe on the roads today, and let us know if you see any of that snow as activity picks up again a bit later today!