We've written about the wet weather pattern across the western US, especially with this latest storm slamming into California, but a lot of that water will not make it to Colorado, which leaves Denver's snow chances low for quite awhile.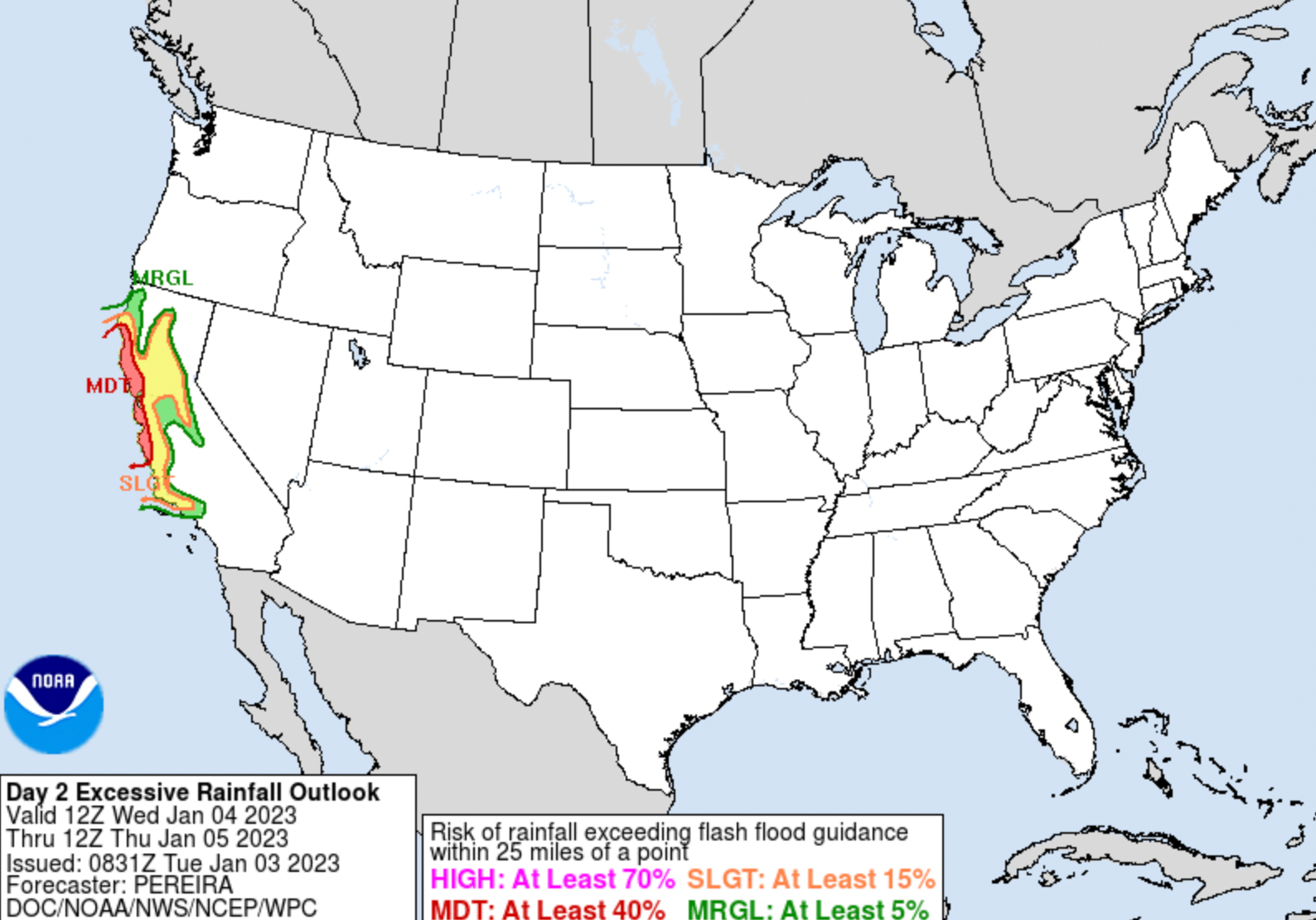 We discussed a favorable snowfall pattern for our mountains in the January weather outlook for our Insider and Pro members, which they can view here.
We will begin to tap into some of that atmospheric river in the high country today. Let's begin with an animation showing total precipitation flowing into our neck of the woods from the west.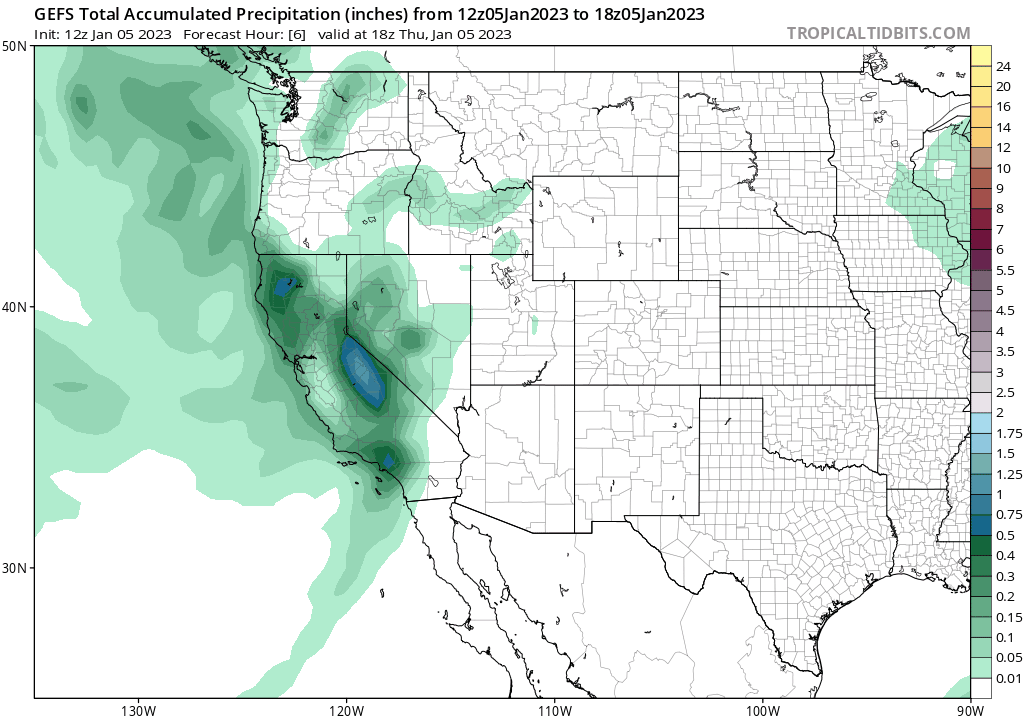 That moisture you see tallying up on northwestern California and the Sierras is 2 to 5 inches of total water now through Monday!
Of course, for the Sierras that moisture is going to be snow - nearing three feet through the weekend.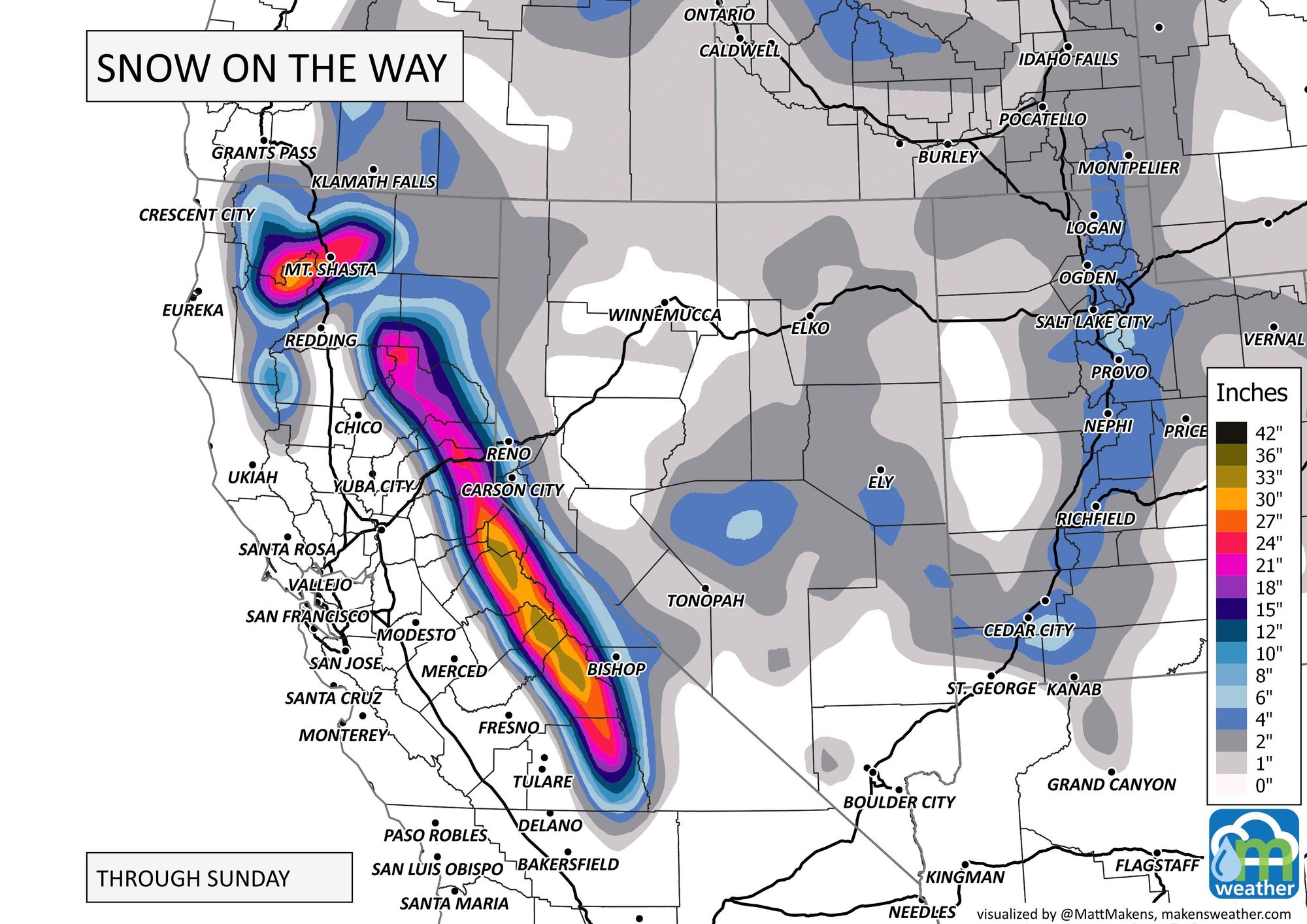 In terms of snowfall locally, let's take a look at what's ahead for Colorado - a far cry from three feet of fresh. Again, the moisture moves in today through tomorrow and lasts throughout the weekend for some.
Those snowfall maps are smoothed for easier reading, we can increase the resolution and look at what all models combined average out the snowfall to be through Monday. Now you'll see some deeper snows in the higher country on the highest ranges; Steamboat Resort may come away the winner for snowfall this weekend... skiers take note.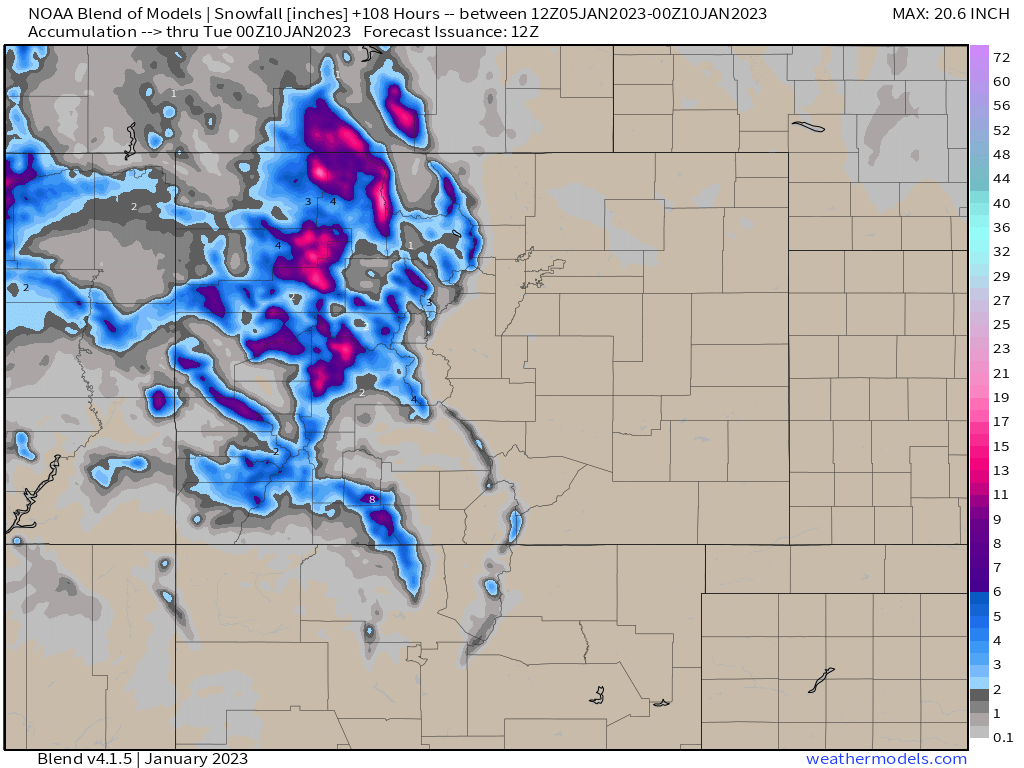 Also, make note of a bit of snow chances on the plains. There sure isn't a lot of moisture on the way east of the mountains though.
This map is the same idea as the snowfall one, but shows multiple models' average total precipitation through Monday.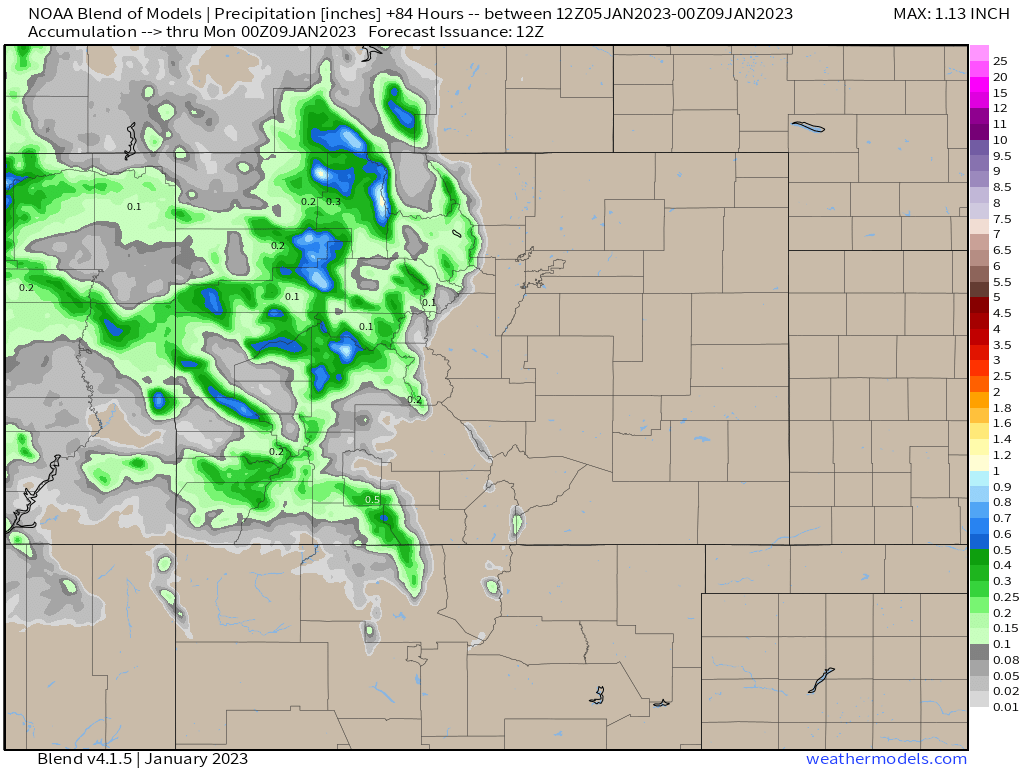 Very little moisture crosses the mountains, but let's assume some does reach the metro areas. Totals would be a few hundredths of an inch, and following a timeline like this.

We'll be watching for clouds to thicken and showers (remote possibility as of this post) to move in midday Friday through early Saturday morning.
That doesn't really answer the original question of Denver's next best chance for moisture, which is quite a ways off based on data through Thursday morning.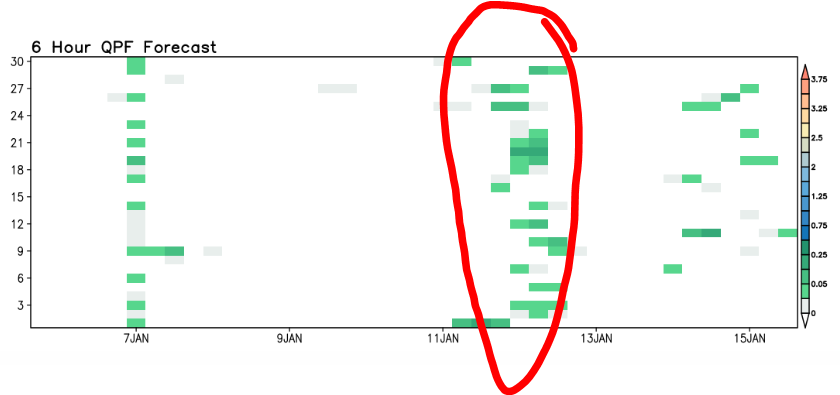 That timeline shows green 'hits' on the 7th, which will be the chance of showers we have already discussed. The next chance appears between the 11th and 13th. And, as of now, the moisture is lacking with that chance too, but is the next best chance to see some snow in Denver.
As discussed in this video, a warm and drier than average forecast is at play for awhile for those of us east of the mountains.
Bottom line, most of that atmospheric river does not reach Colorado. What does reach us falls on the mountains with little left for the metro areas this weekend. The next system we are watching is about a week away and we'll keep you posted on that right here on Weather5280. Make sure you add your email to our list and we'll send you updates as they are posted.