The latest surge in moisture is primarily impacting the mountains today and Saturday, as we discussed yesterday in our post focusing on the Atmospheric River and just how much water Colorado will receive from it this time.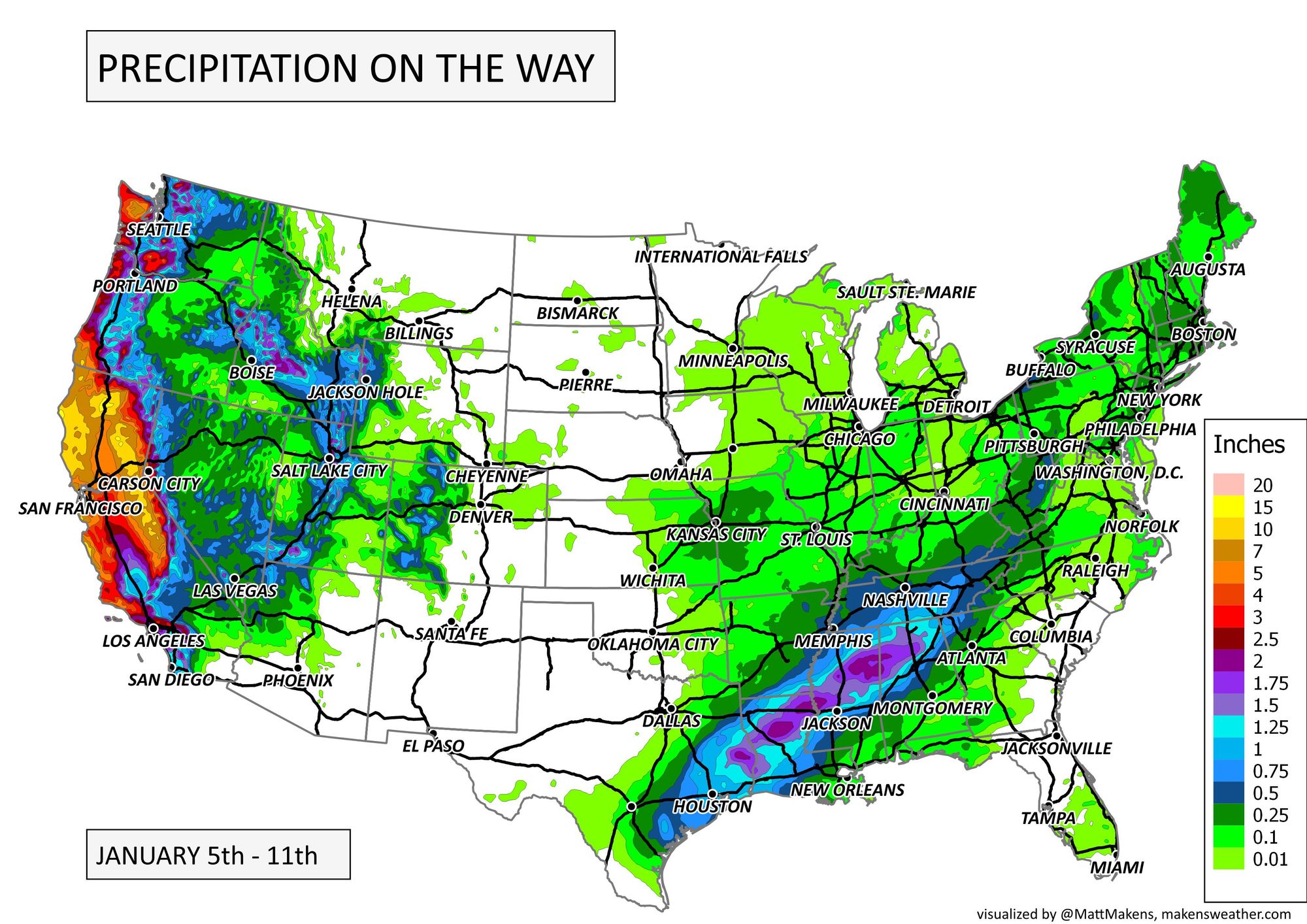 Within that post we discussed the potential for a little bit of moisture to fall east of the mountains. I still believe there is a chance of that later today through Saturday, and I can say that with some confidence as the radar Friday morning already shows such activity. ;-)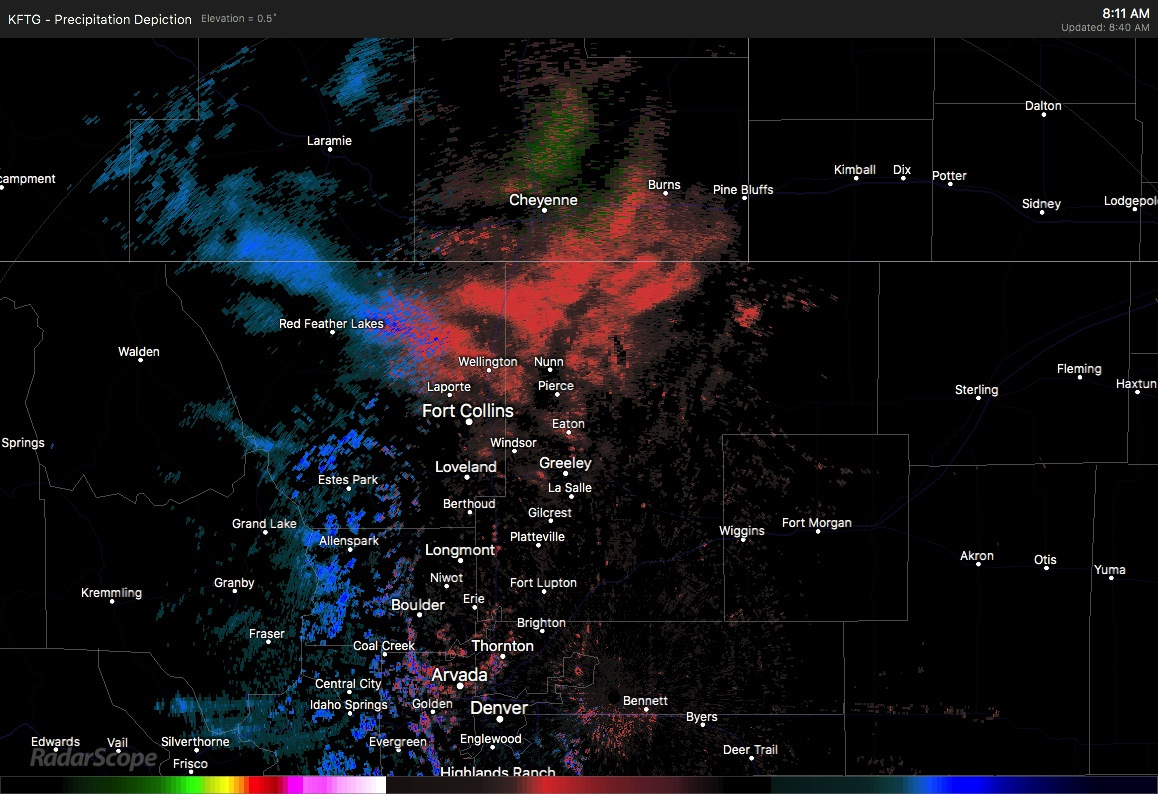 As we discussed previously the odds of picking up much moisture outside of the mountains is low. Look at our Gamblers Charts (available for Insiders/Pros) and we do see there's just a tiny hint at some snowfall.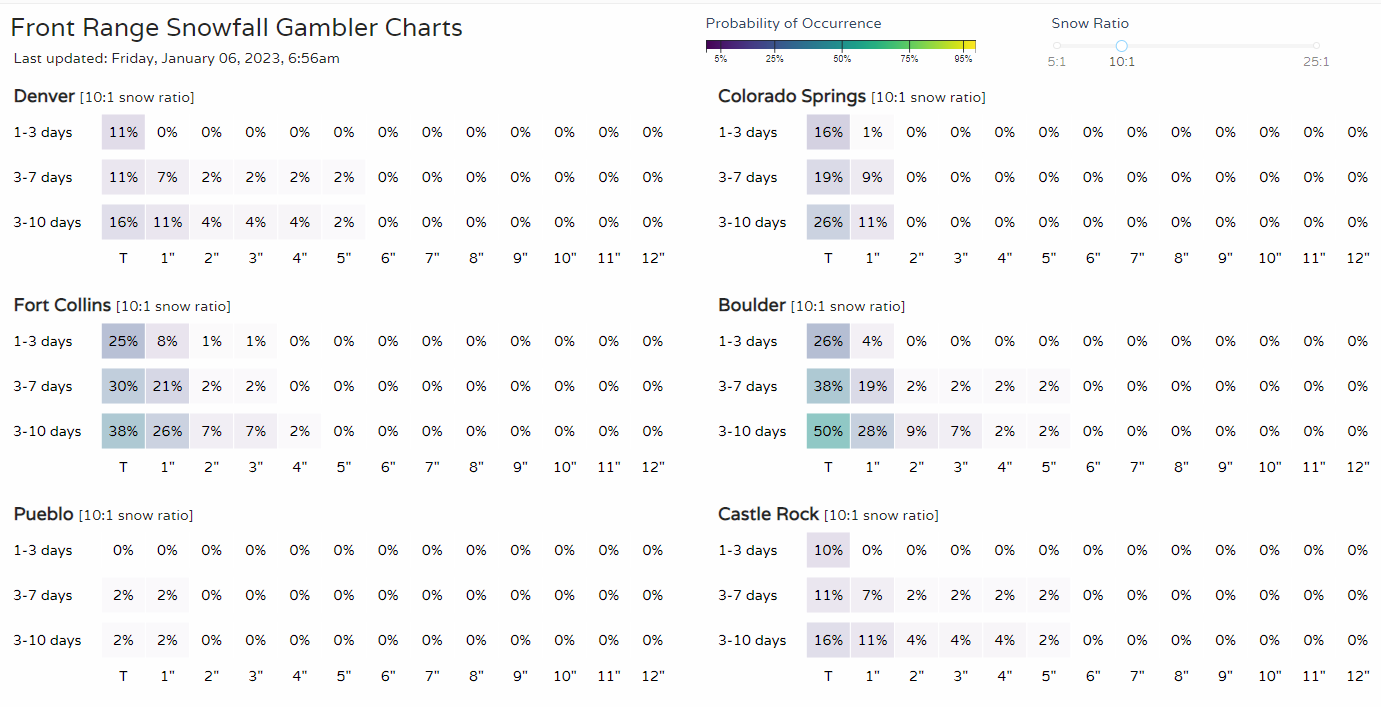 Looking at those probability boards, we look at that 1 to 3-day line and see very low chance for snowfall amounting to a trace in all locations, except Pueblo. Note, however, Fort Collins and Boulder which slightly edge into the one inch probabilities. That's extremely low, but even in quick glancing tells me we need to look at some hyper-local storm dynamics as to what could be generating those chances.
Watch now: Atmospheric River slams California with impressive rainfall and snowfall totals.
Some of the bigger global type modeling does not offer too much support other than a trace of snowfall here and there, but one hit shows up in short-range and high-resolution modeling.
This is really the only product out there Friday morning showing what the Gamblers Charts were hinting at, a very localized area of higher snowfall totals. See that tiny blip on the north side of the Denver metro area? Well, it could indicate a couple/few inches under the perfect conditions.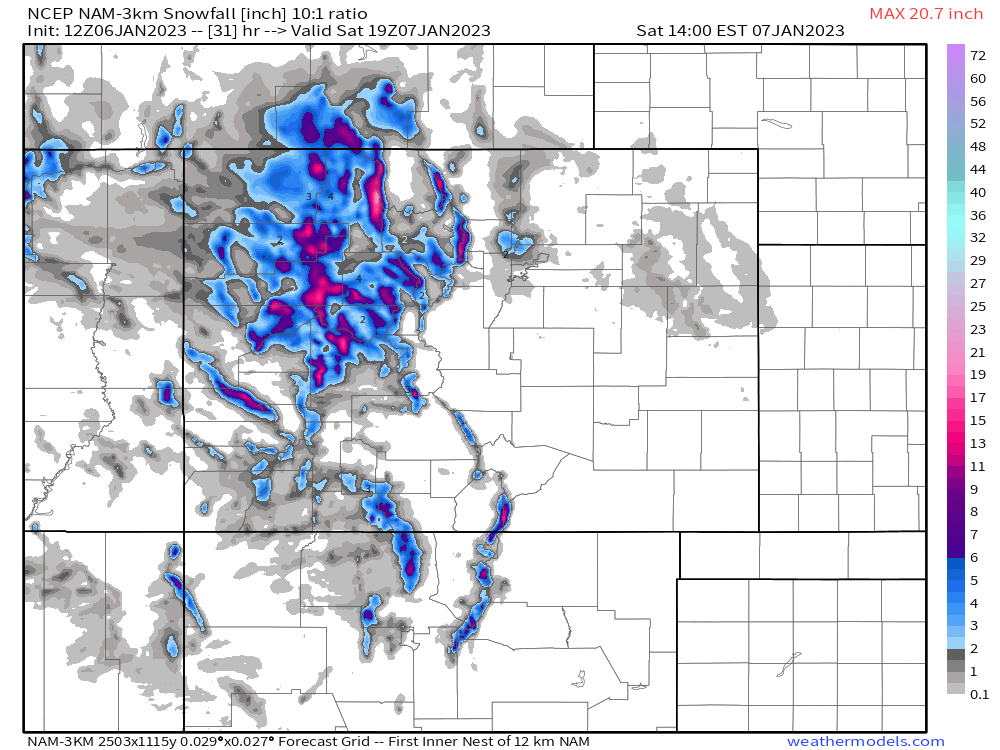 Another dependable high-range simulation does not show the same bullseye over the metro area, but does show the potential for a couple inches in NoCo and on the Plains.
This map is more reasonable for what I think we will expect today, some accumulations possible for Northern/Northeastern Colorado and hyper-locally placed totals at that.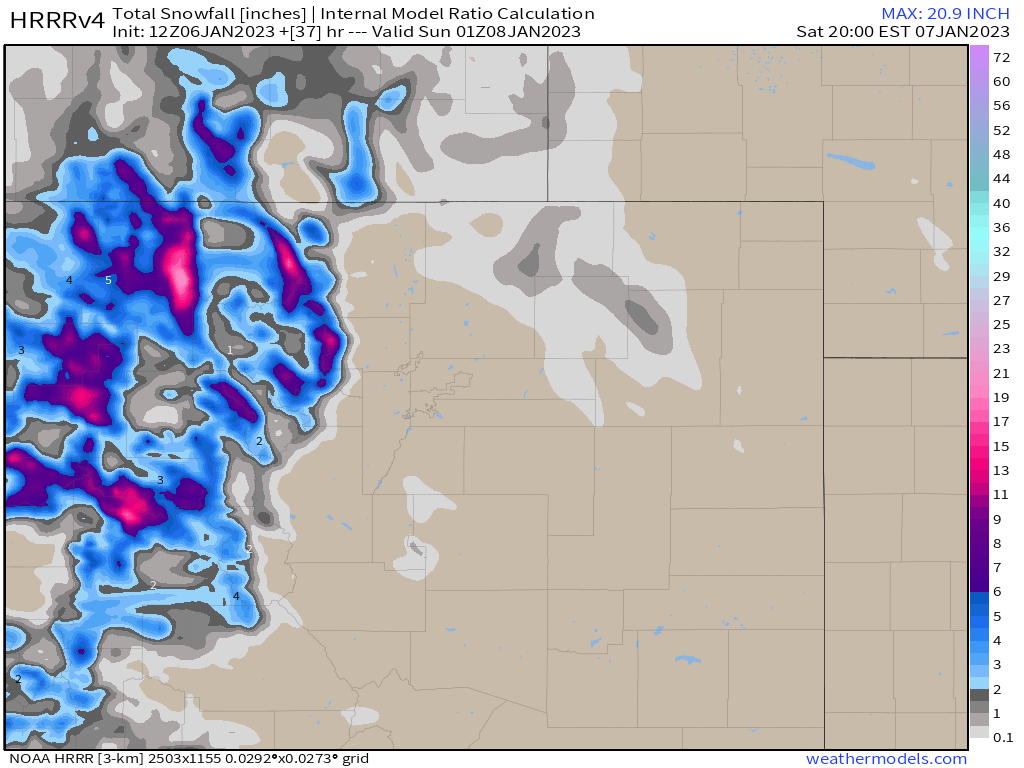 Let's take a look at the hourly planners here, and you'll see relatively warm temperatures during moments of precipitation chances in Denver.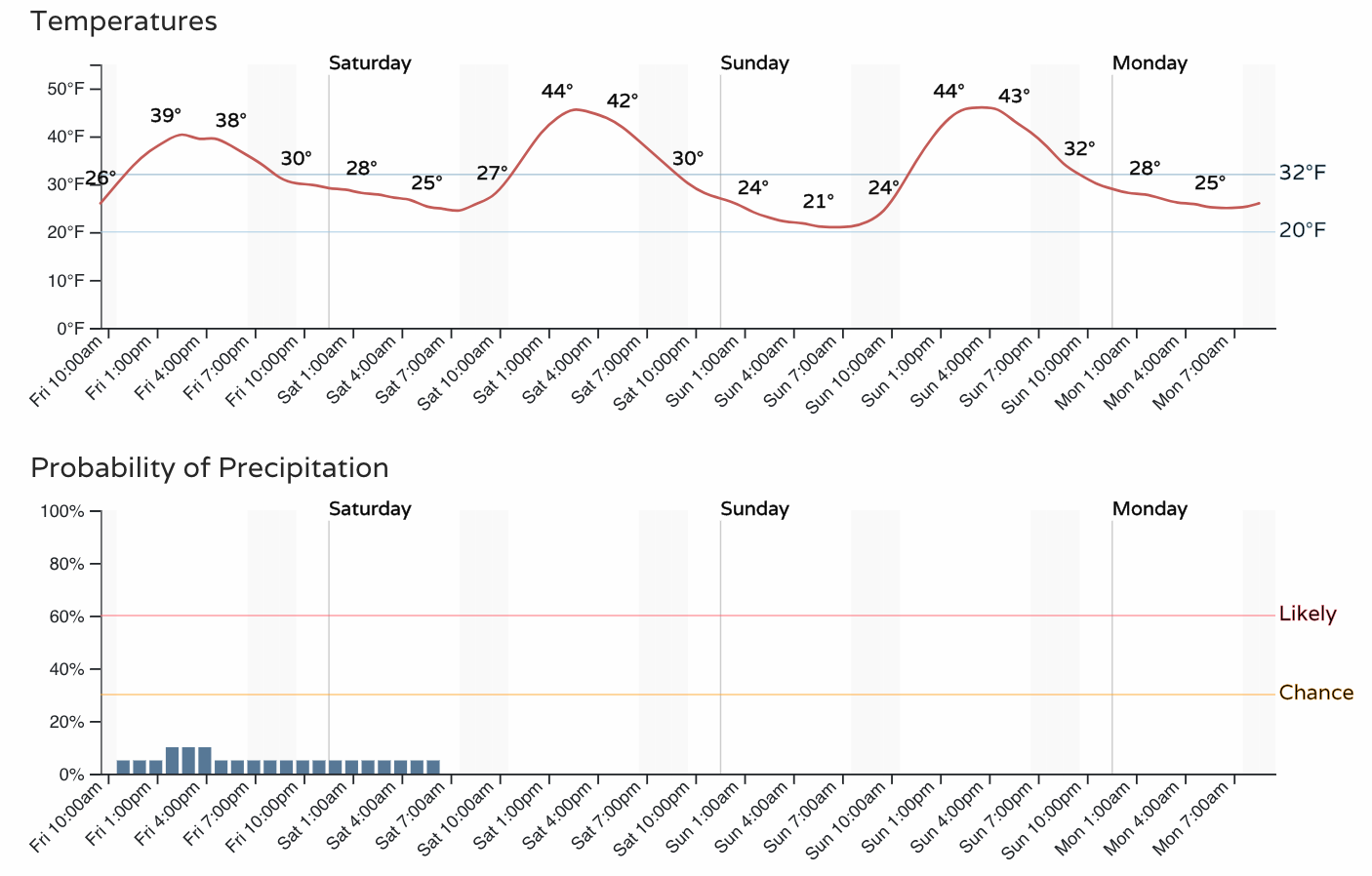 For those of us with showers, temperatures are such that we should expect a wintry mix.
Without getting too far into the weeds, there is some dynamical support for some very localized areas to pick up some snow accumulation today. That includes some upper-level support for such activity. I'm speaking on this in terms relative to this particular setup and not saying that it is a great setup to produce snowfall here.
Bottom line for today and tomorrow, occasionally we may see some showers and, theoretically possible that a few spots get some snowfall to accumulate, but by-in-large we are looking at next week to bring Denver the better snow chances (kind of better chances anyway) as we discussed in that post yesterday. Make sure you are never caught off-guard and "left out in the cold." Subscribe today.