Good Monday morning. We have a storm on the way as we've discussed at length in previous updates (Click here for yesterday's post). Without delay, let's get right to the details.
First, we have a Winter Storm Watch in place for the southern half of Colorado. These will be replaced by either Winter Weather Advisories or Winter Storm Warnings as we get closer to the event depending upon what impacts in terms of snowfall totals and wind are forecast across these counties. You'll note, that as of now Denver is not included in the Watch, though alerts for the city are possible as we get closer.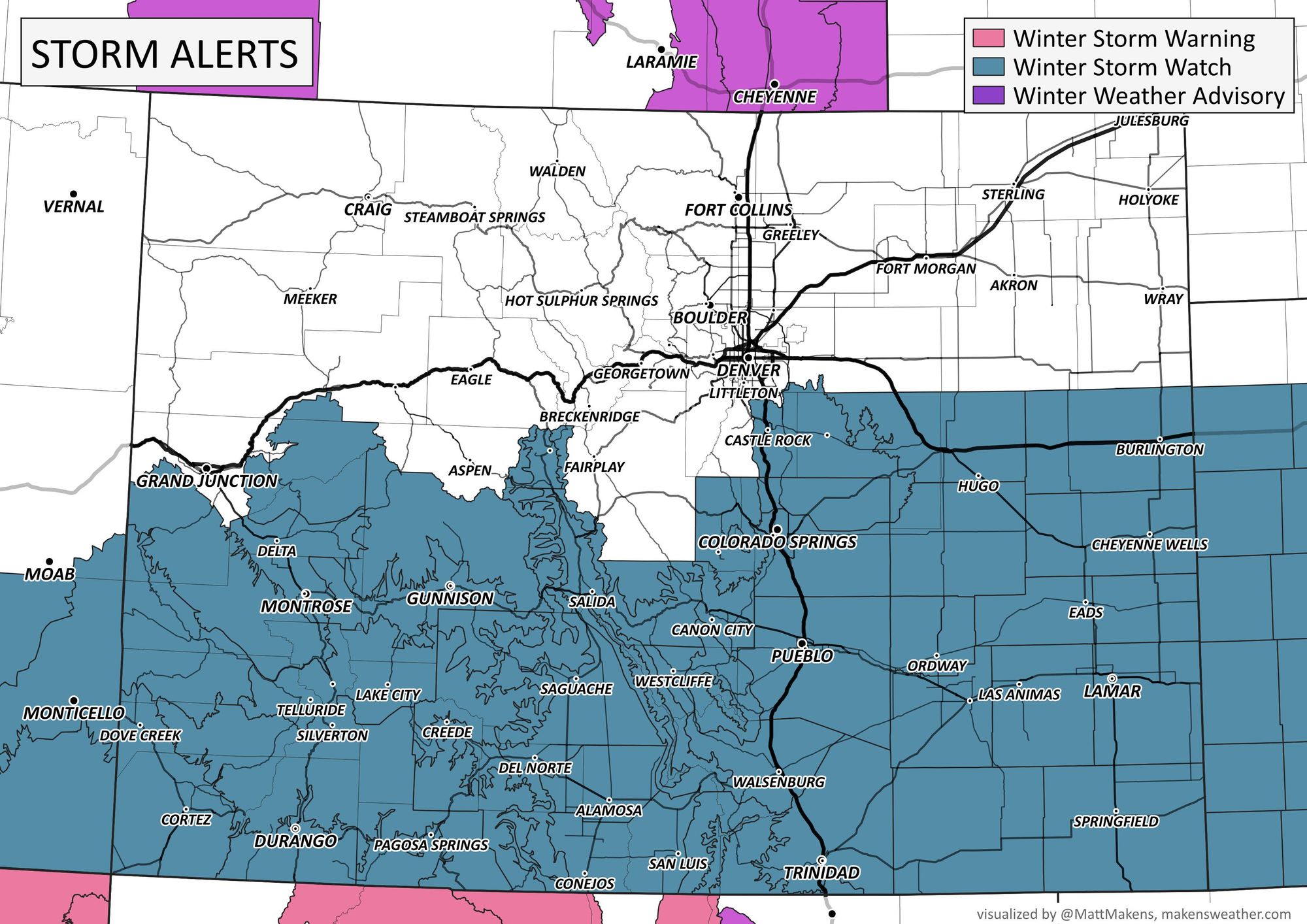 Let's continue on with the hourly planner for Denver for the next three days. Today will be quite warm, with mild temps ahead of the storm tomorrow too.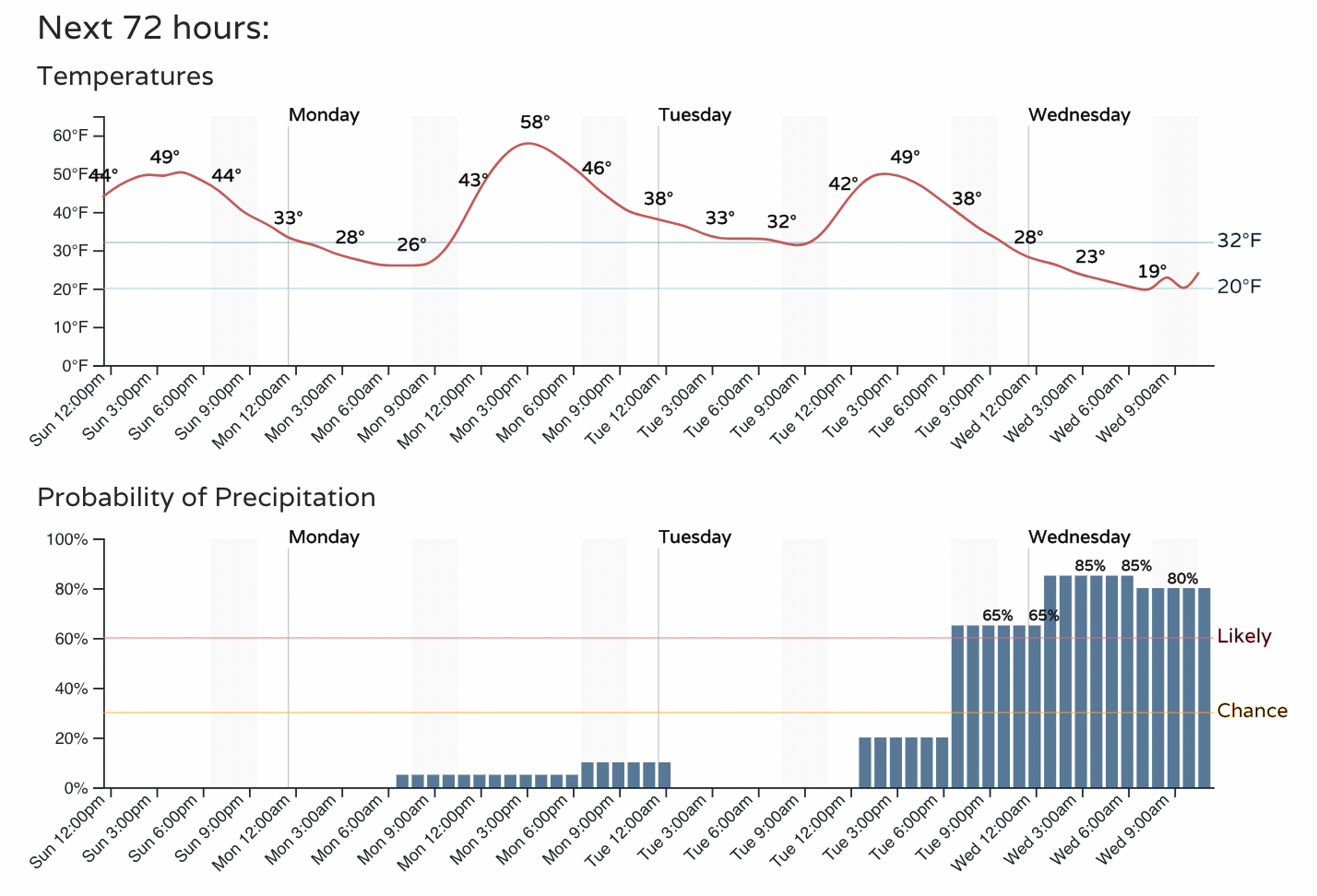 Compare that to Colorado Springs.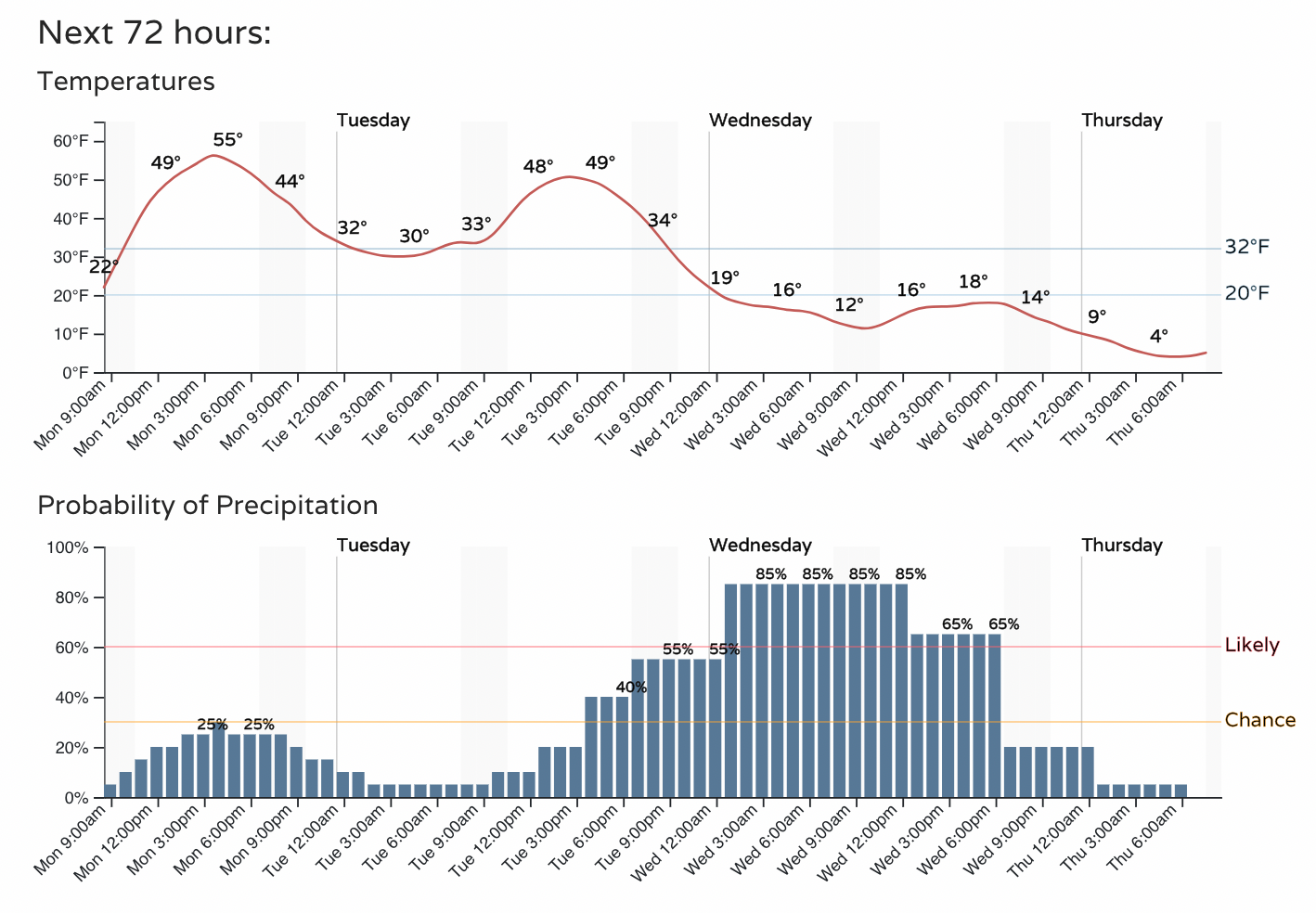 In both cases, we see an increase in the chance of snow from late Tuesday and lasting throughout Wednesday.
What isn't shown is the wind. The wind will be ramping up as we go through this event and that will contribute to travel issues due to blowing snow and dust. For one example, the following map highlights wind gusts during the Tuesday morning drive, some top 40mph on the plains.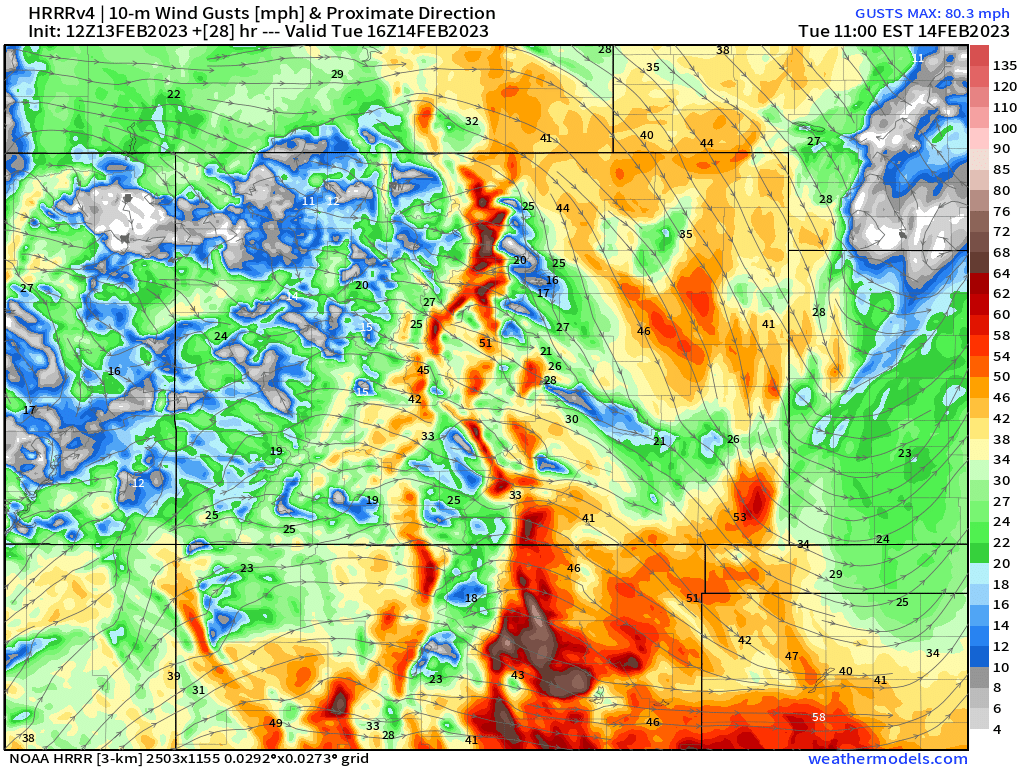 Wind will certainly impact the snow; blowing and drifting. But the image above is mostly during a dry period for the metro locations. So, in many cases we'll have the worst winds before the snow forms.
For snowfall, the timeline of intensity looks something like this: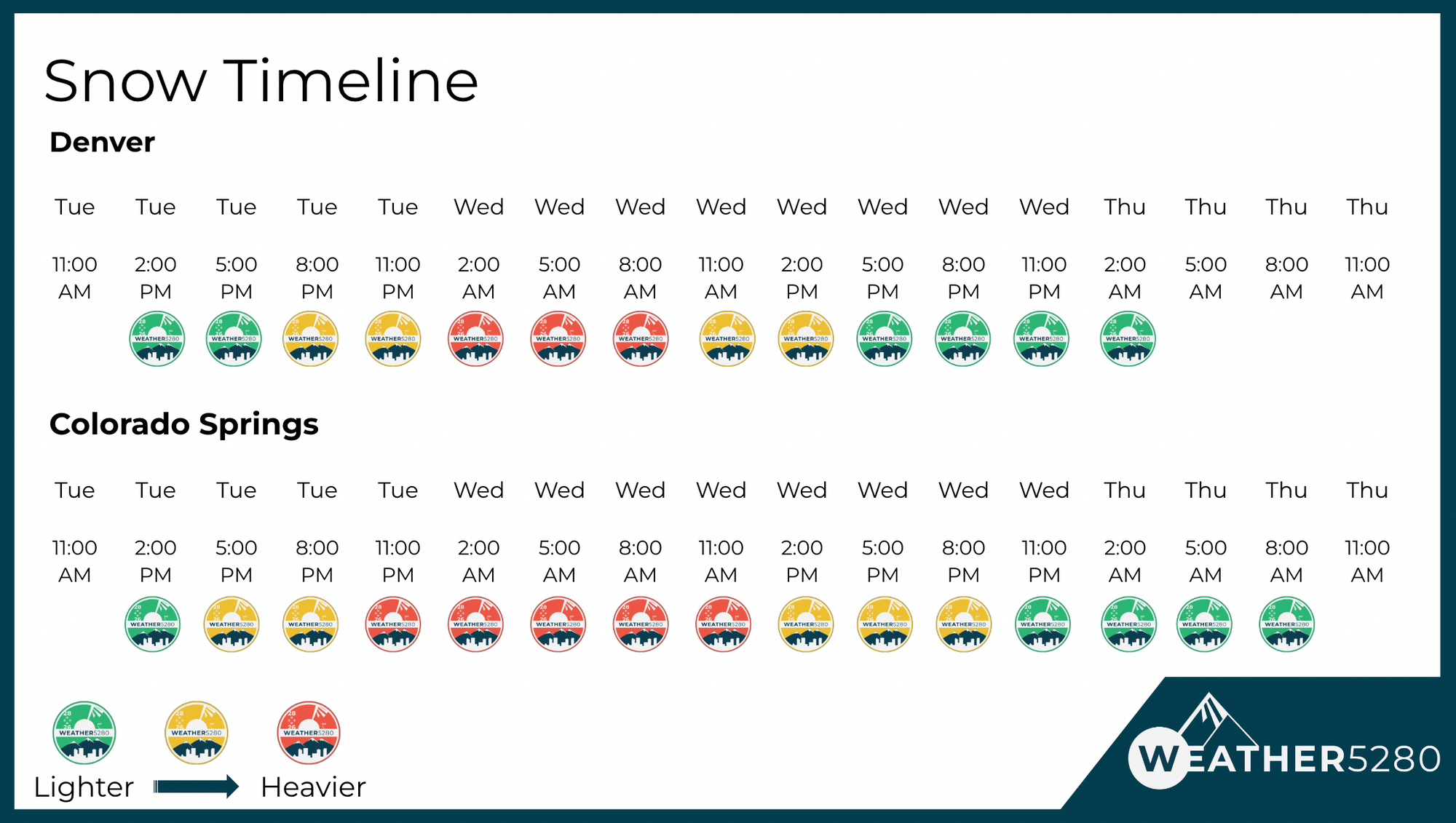 This will spread impacts across the metro areas, lowest near Fort Collins, increasing impacts around Denver, with the highest impact to Southern Colorado.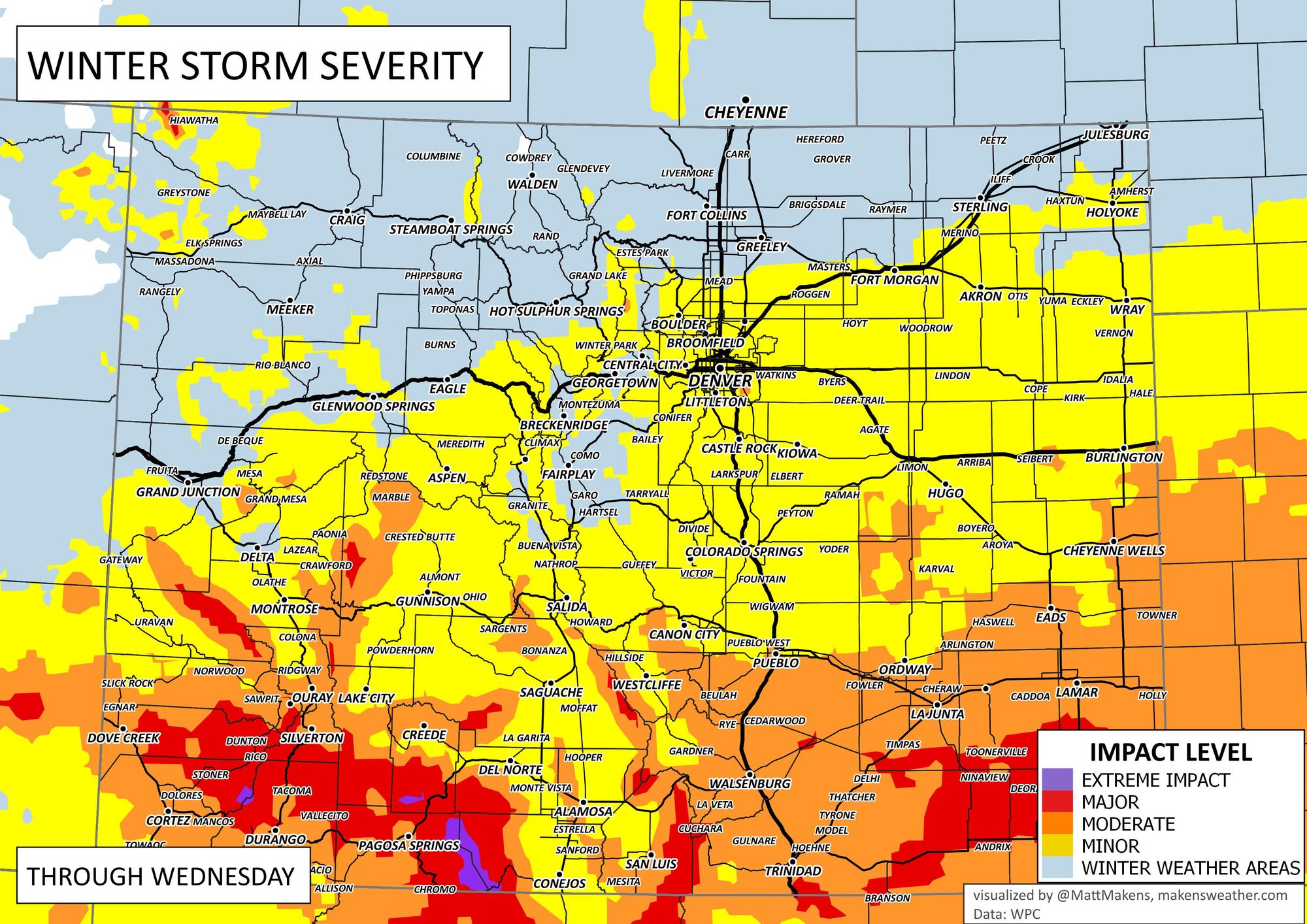 In terms of snowfall, these totals are what's most confident at this time. However, there still is some level of uncertainty in where the storm will actually track. A southern shift will lower totals for Denver. A northern storm shift will increase totals for Denver.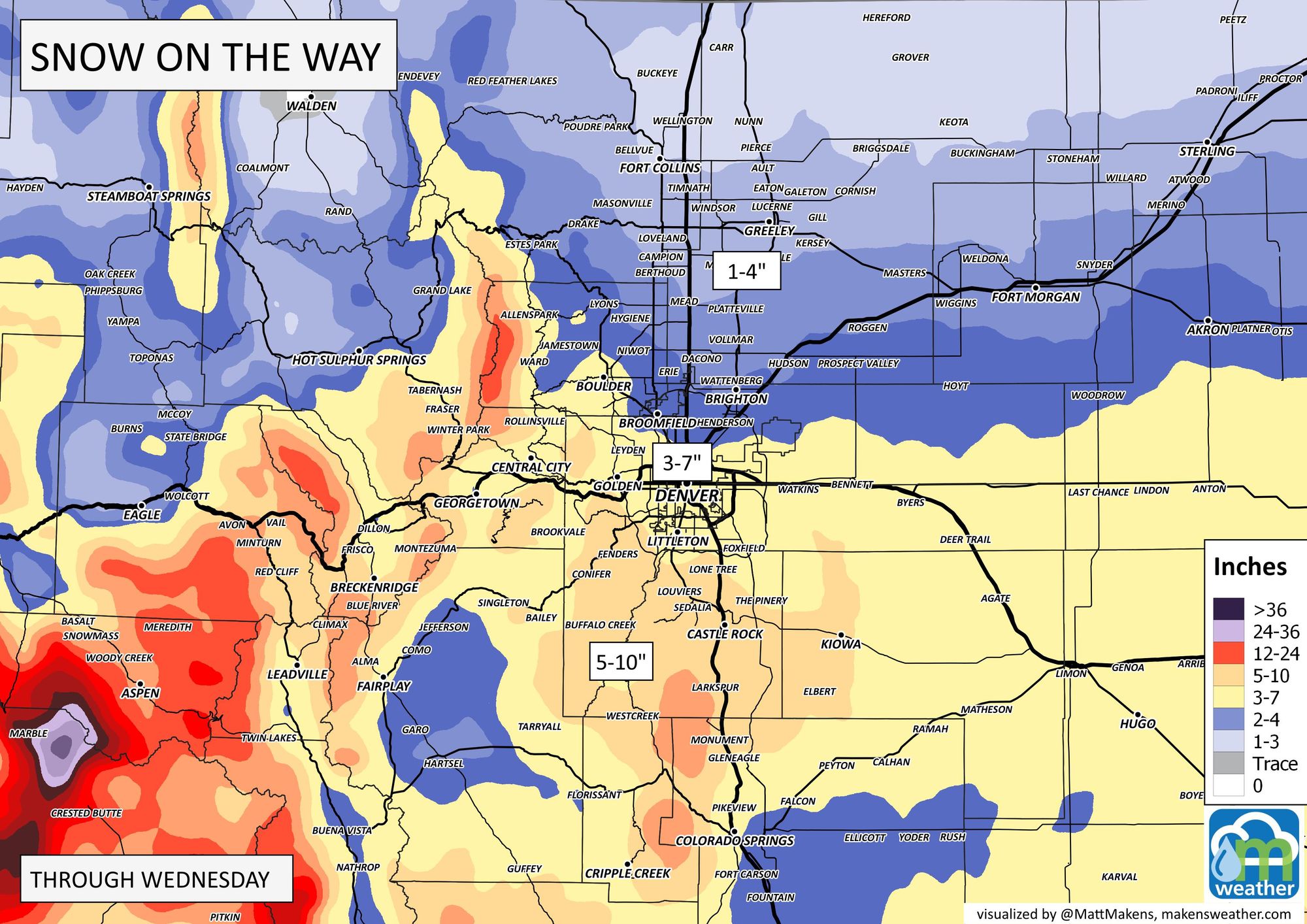 And a look statewide, with some pretty healthy snow totals across southern Colorado expected!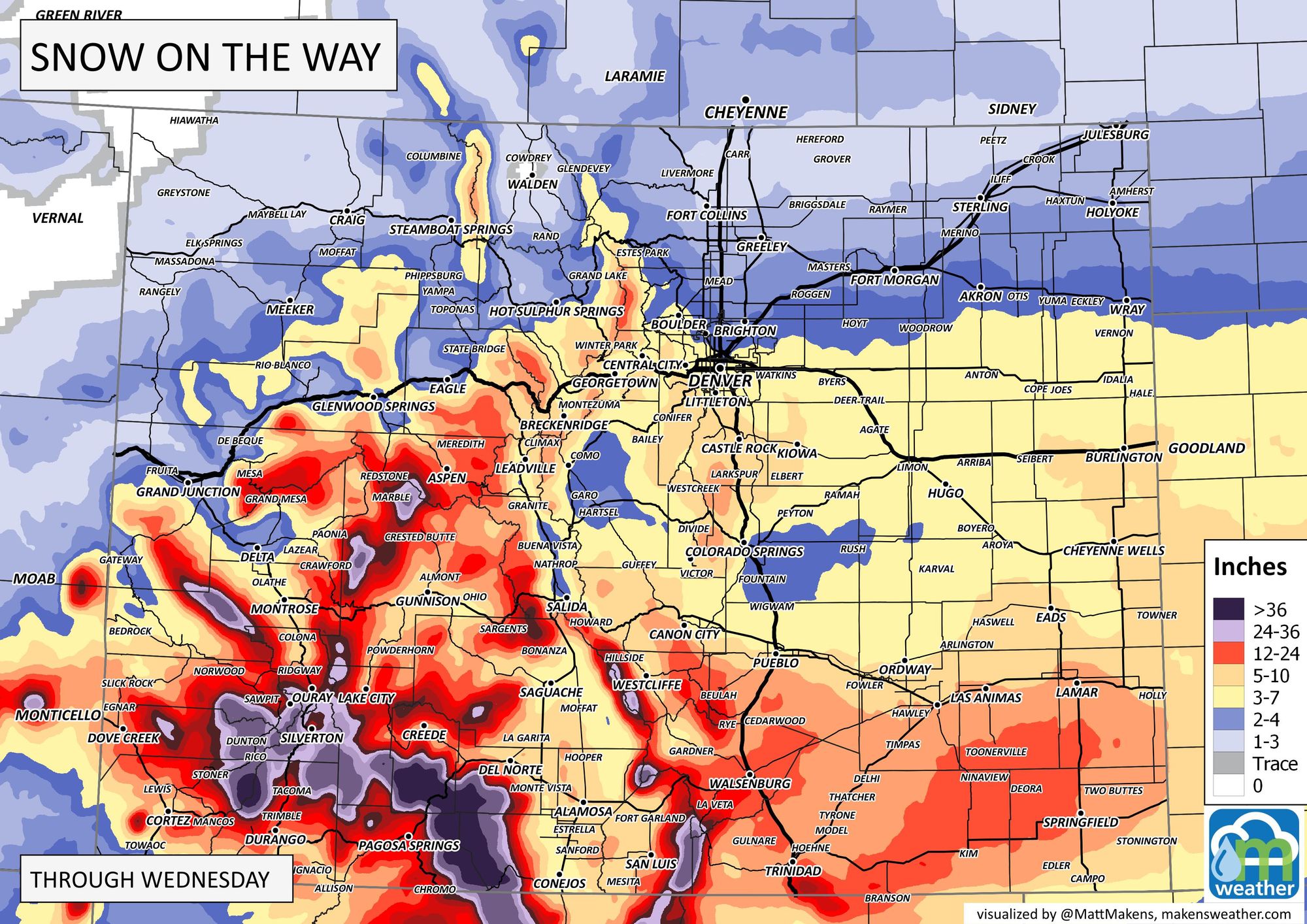 As we go through this event, we will continue providing you with the latest forecasts and any needed changes based on the data as we see it – subscribe to our email list today – we send you an email when there's important information and forecasts to deliver.