We are tracking a couple chances of snow in the forecast for the urban corridor this week, including areas of rain and snow that are peeling off the hills today.
Most of us won't see those showers today, but if you do, let us know! Ahead of our next snow chance we should see another generally mild day today for the metro areas with highs in the low 50s today, and cooling into the low 40s tomorrow. We are running a bit behind in the warming today, so let's see if we make it there by mid afternoon.  

At 500mb we see another strong trough digging into California today, then tracking as a closed low across the Southwest over the next day or so, before eventually moving into New Mexico, Texas, and then ejecting northeast. You'll note in the animation below (which ends Sunday morning) a trailing shortwave trough that could bring another chance of snow to the area by late week/weekend.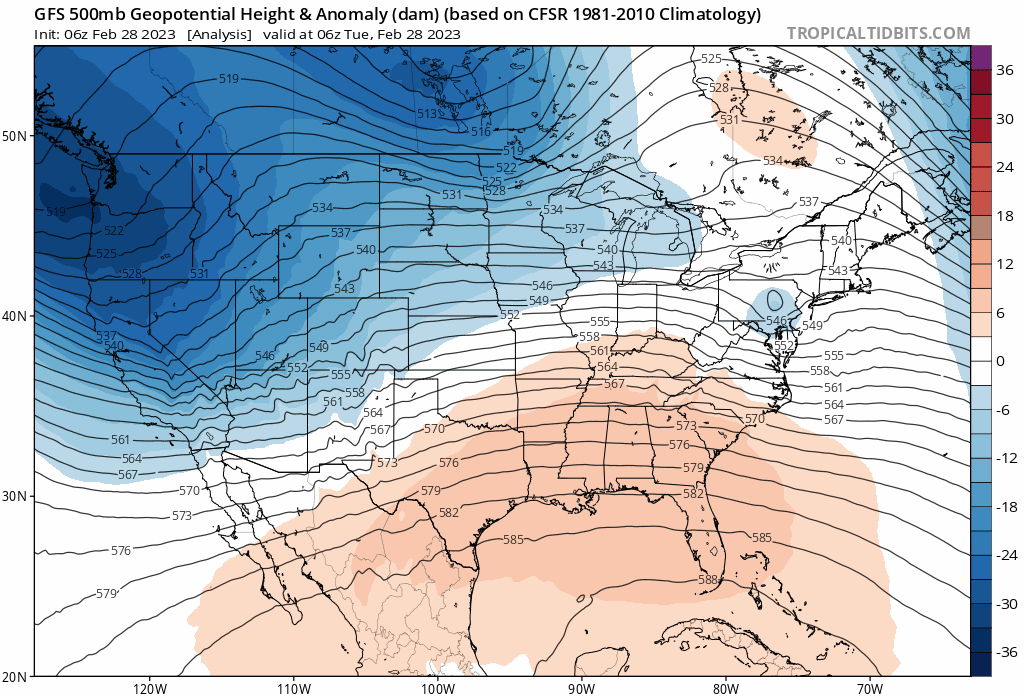 The first trough, a pretty strong one at that, looks like it will track too far south for significant impacts to much of the Front Range, particularly the Denver area and north.
If we track where the wet weather is over the next several days, we see more heavy rain and snow moving into California today, moving into the Great Basin Wednesday, then passing to our southwest Thursday and Friday: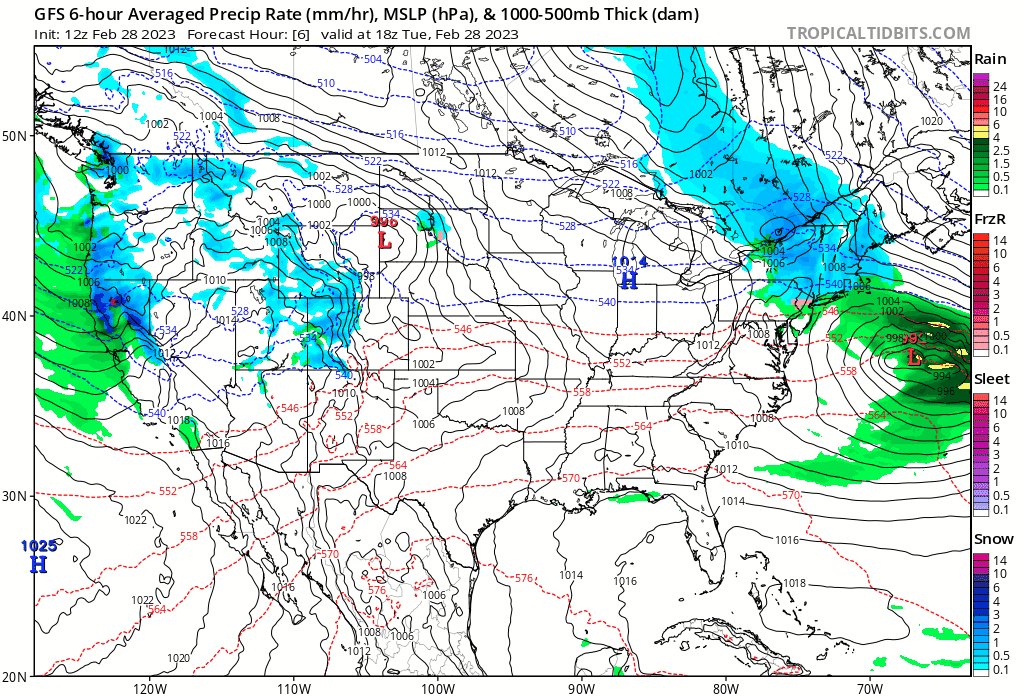 As the trough digs to our southeast on Friday it's likely to produce severe weather across the southeast as it pulls in warm moist air from the Gulf of Mexico. The SPC has already introduced a large are of "Enhanced" severe weather risk for the area on Thursday into Friday: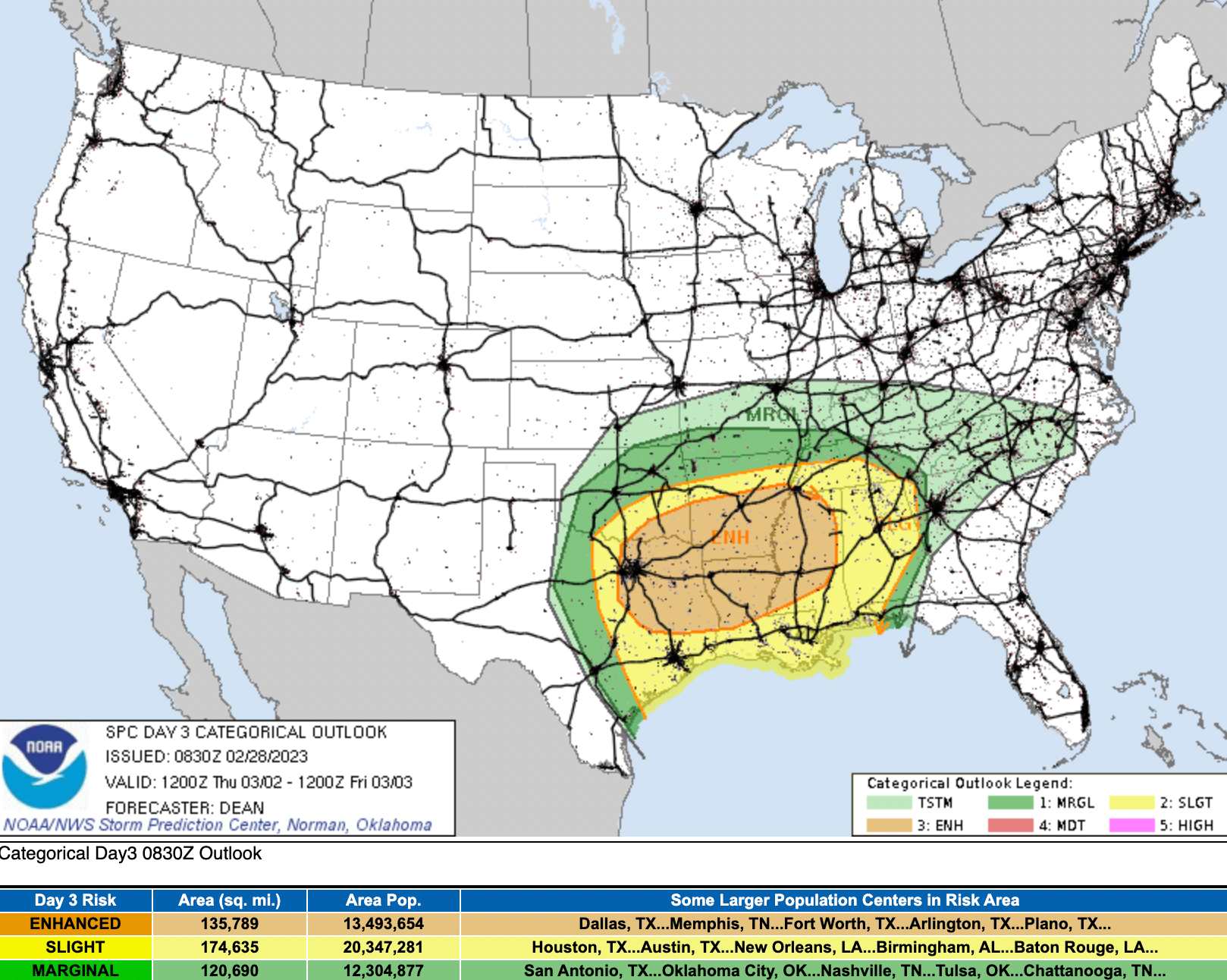 If you watch the animation above, you'll note this particular model doesn't produce much in the way of rain or snow for most of us on Wednesday. It's got a swath of accumulating snow from roughly the Raton Pass through Springfield, but leaves most of the I-25 corridor from Pueblo to Fort Collins largely snow-free.
Other models have that swath of snow set up further north, with the latest HRRR for example producing 2 - 5" for Colorado Springs Wednesday evening and overnight into Thursday morning, but still just a Trace to 1" for the Denver area. This is a quite possible scenario depending on the ultimate track of the storm. A bit further north = more snow for COS/Limon/Burlington, while further south = more snow for places like Raton/Pueblo/Lamar/Springfield.
For Denver, Boulder, Fort Collins – good chance we'll see some showers as well, but the most likely outcome at this time looks to be little to no accumulation, or perhaps a more isolated 1 - 2" if a heavier snow shower does materialize.
The big question we'll be working on answering today is where that band of snow will ultimately setup over southeast Colorado on Wednesday.
So, for the Denver area, a good chance of showers on the way Wednesday which could lead to some slick spots for the evening commute, but not a lot of accumulation is expected. Here's the hourly planner for Denver:

And for Colorado Springs:

And, while this could change depending on data trends today, here's our snowfall forecast for Wednesday and Thursday: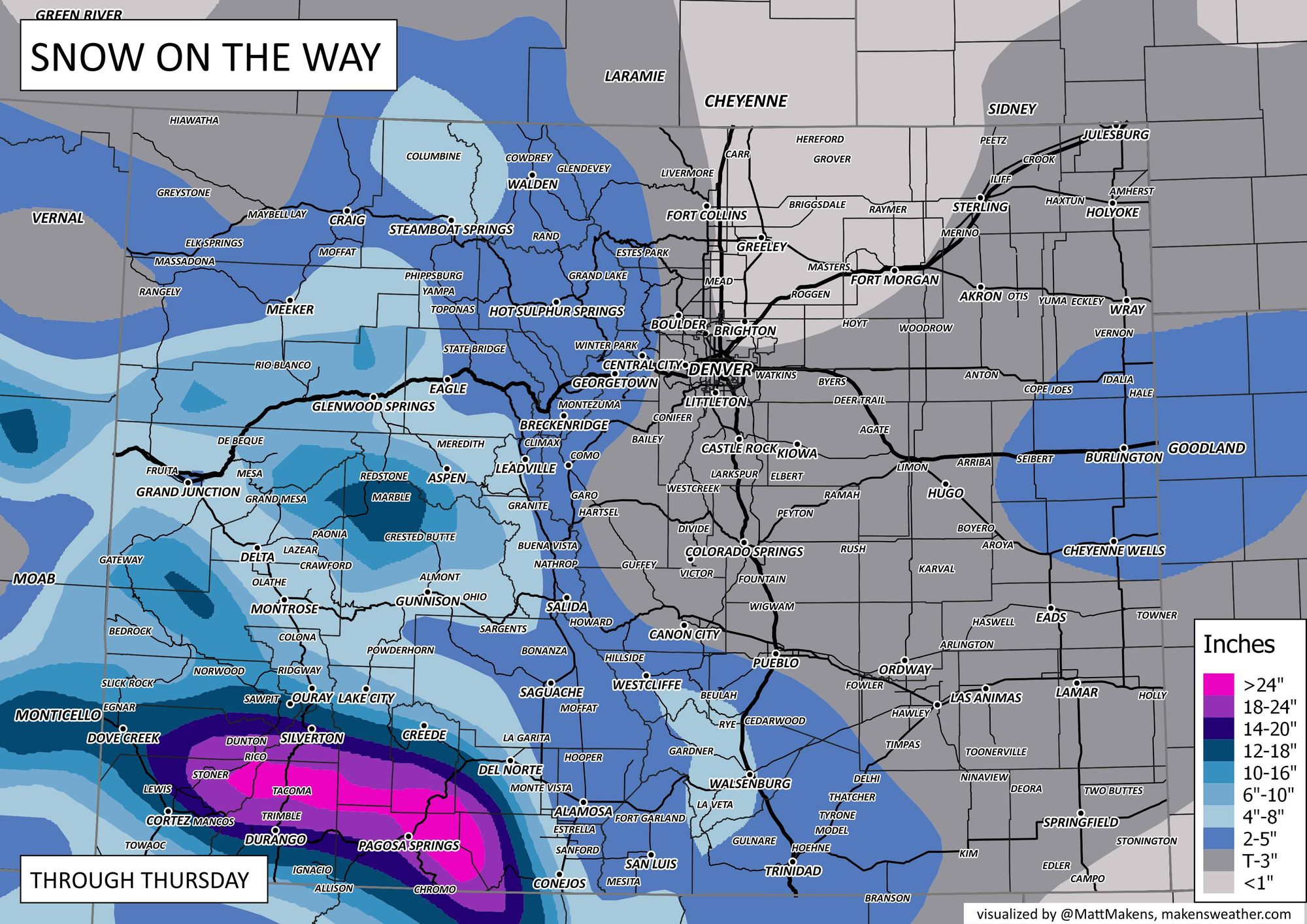 And expected travel impacts Wednesday/Thursday: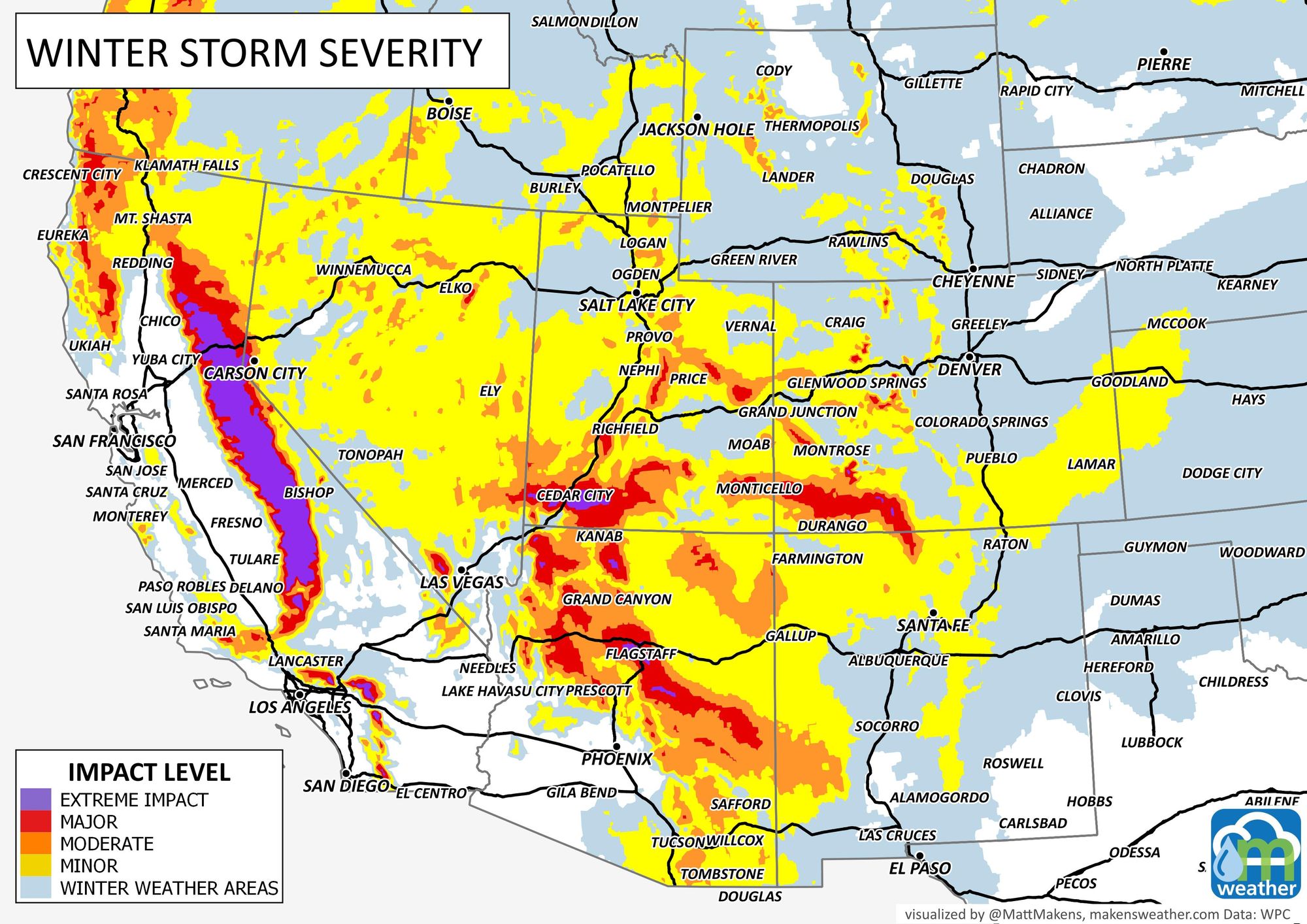 As mentioned above, another round of snow could move through Friday into Saturday. A couple models are quite bullish with this quick-hitter, and this would be a bit better of a setup for northeast Colorado vs tomorrow/Thursday, but pretty high uncertainty at this point that we'll see this materialize. Something to watch for nonetheless!