Happy Friday everyone! As we've been discussing all week, the pattern is an unsettled one. This remains true as we head into the weekend.
Today will feature areas of generally light snow across Northeast Colorado, with even some mixed precipitation or rain mixing in at times. Little accumulation is expected from these showers along the urban corridor and Eastern Plains, but something to be on the lookout for if you are out and about today.
Video Discussion:
Forecast Details:
Here is the hourly planner for Fort Collins:
And here is Denver:

As you see, just about a 40 to 50% chance of those snow showers today (we've already seen a couple blow through this morning), with another chance for showers on the way by Sunday, especially across the northern portions of the state.
The bulk of the meaningful snow will remain confined to the high country over the next several days. If you're headed up to Steamboat this weekend expect some good freshies to ⛷🏂 but also some winter driving conditions.
Here is the snowfall forecast for Colorado through Sunday night: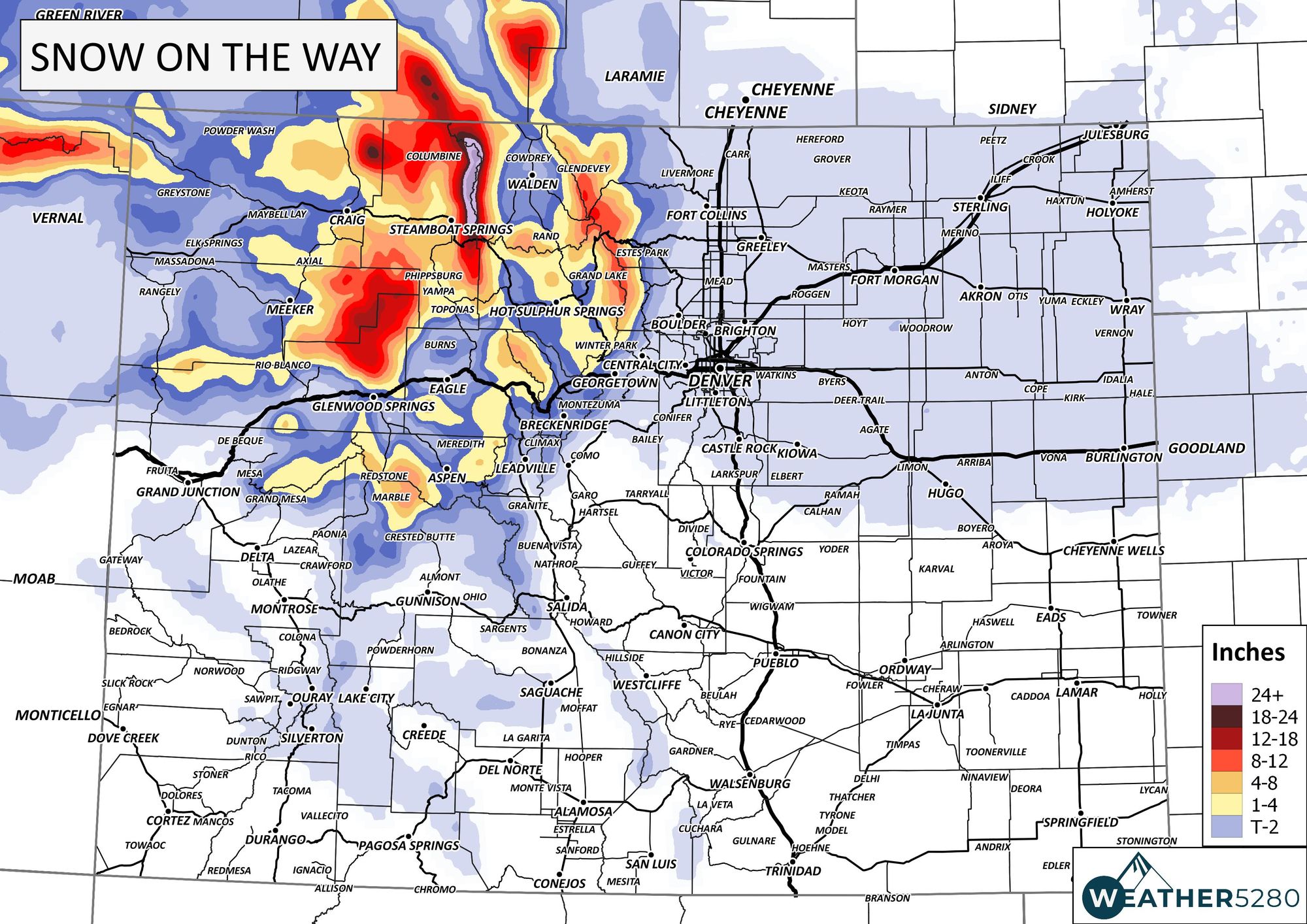 Let's zoom in on the northern mountains. Skiers, Steamboat Resort is likely your preferred destination for the weekend based on new snowfall expected.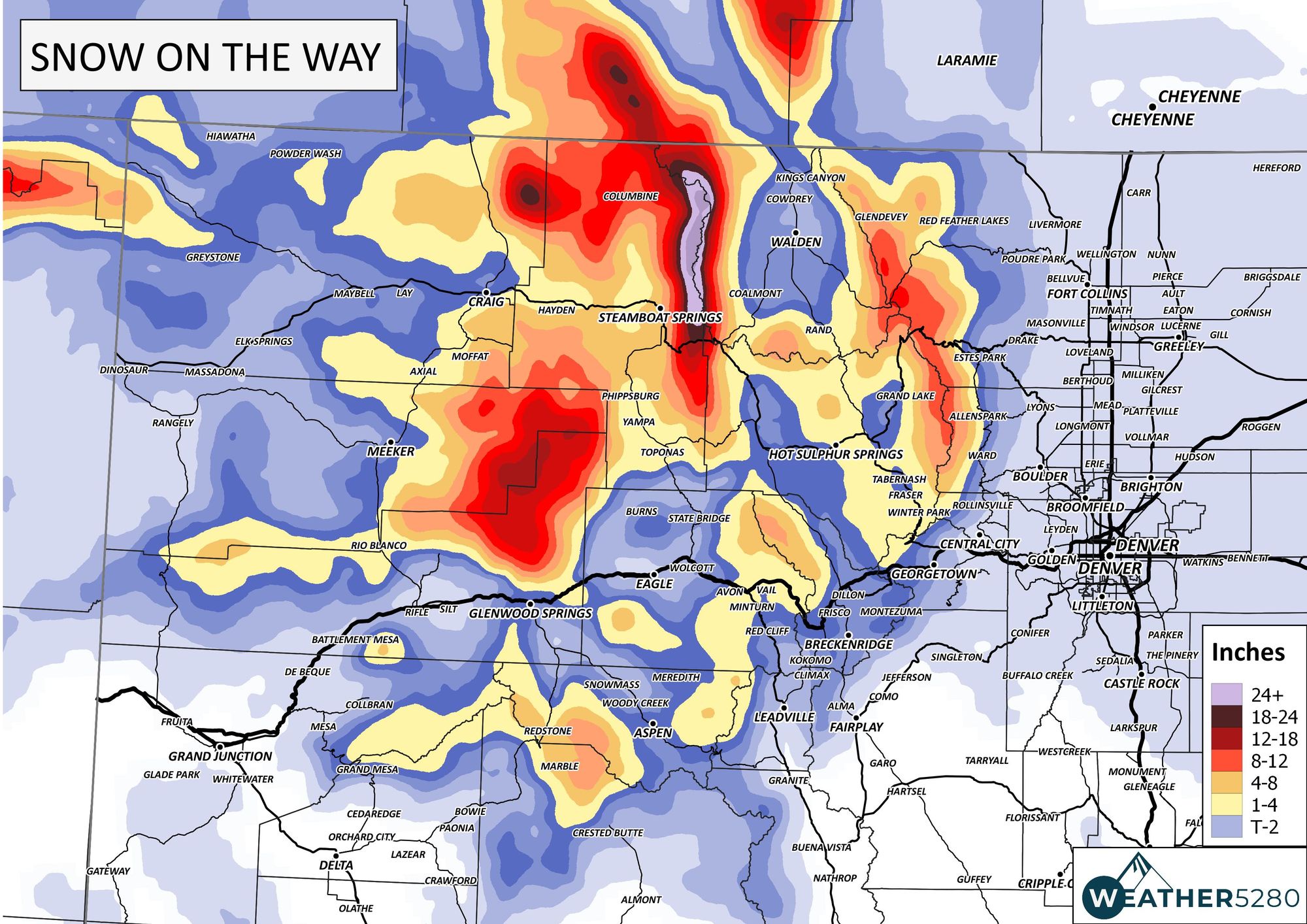 Beyond the weekend the pattern looks to remain quite chilly.
Here's a look at the expected temperature anomalies over the next 6 to 10 days: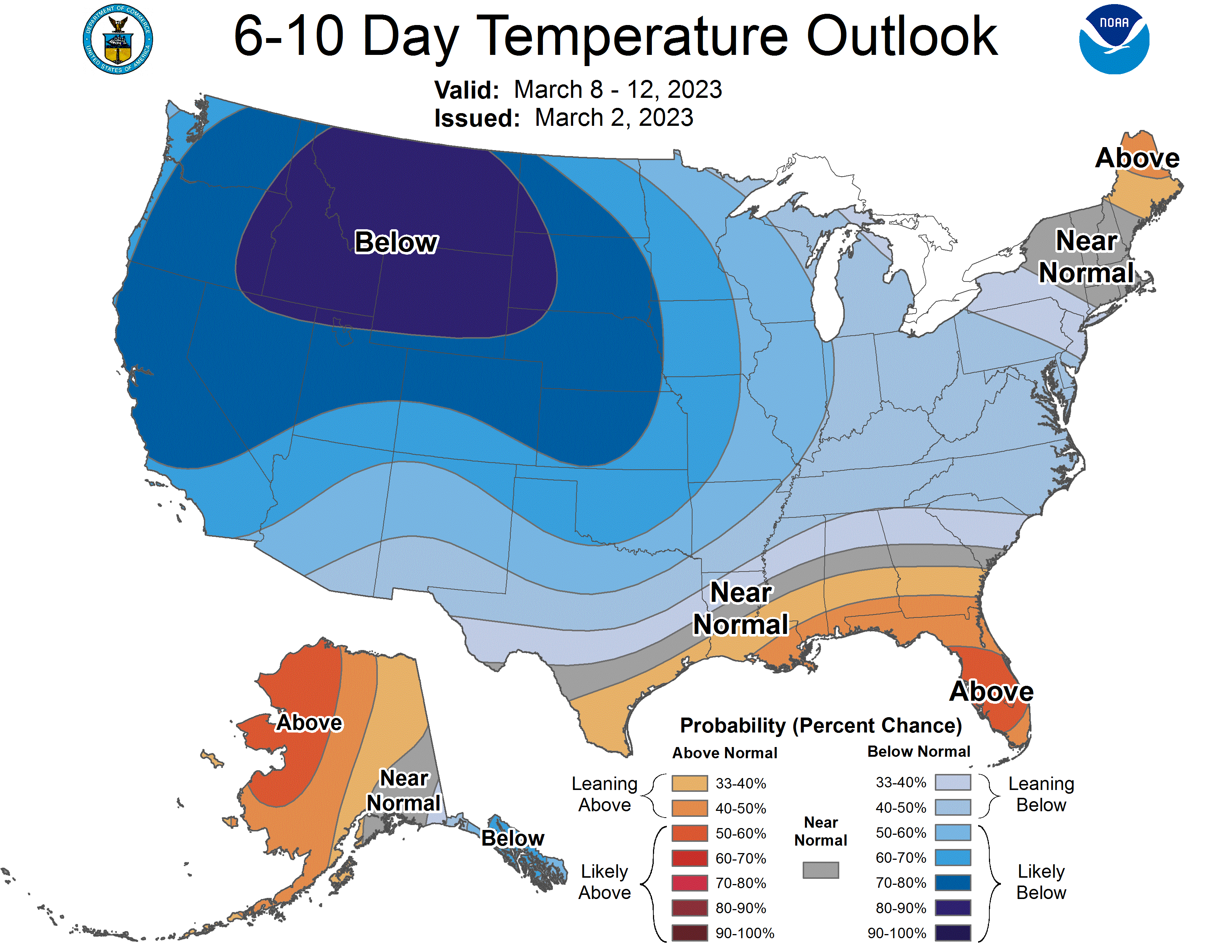 And days 8 to 14: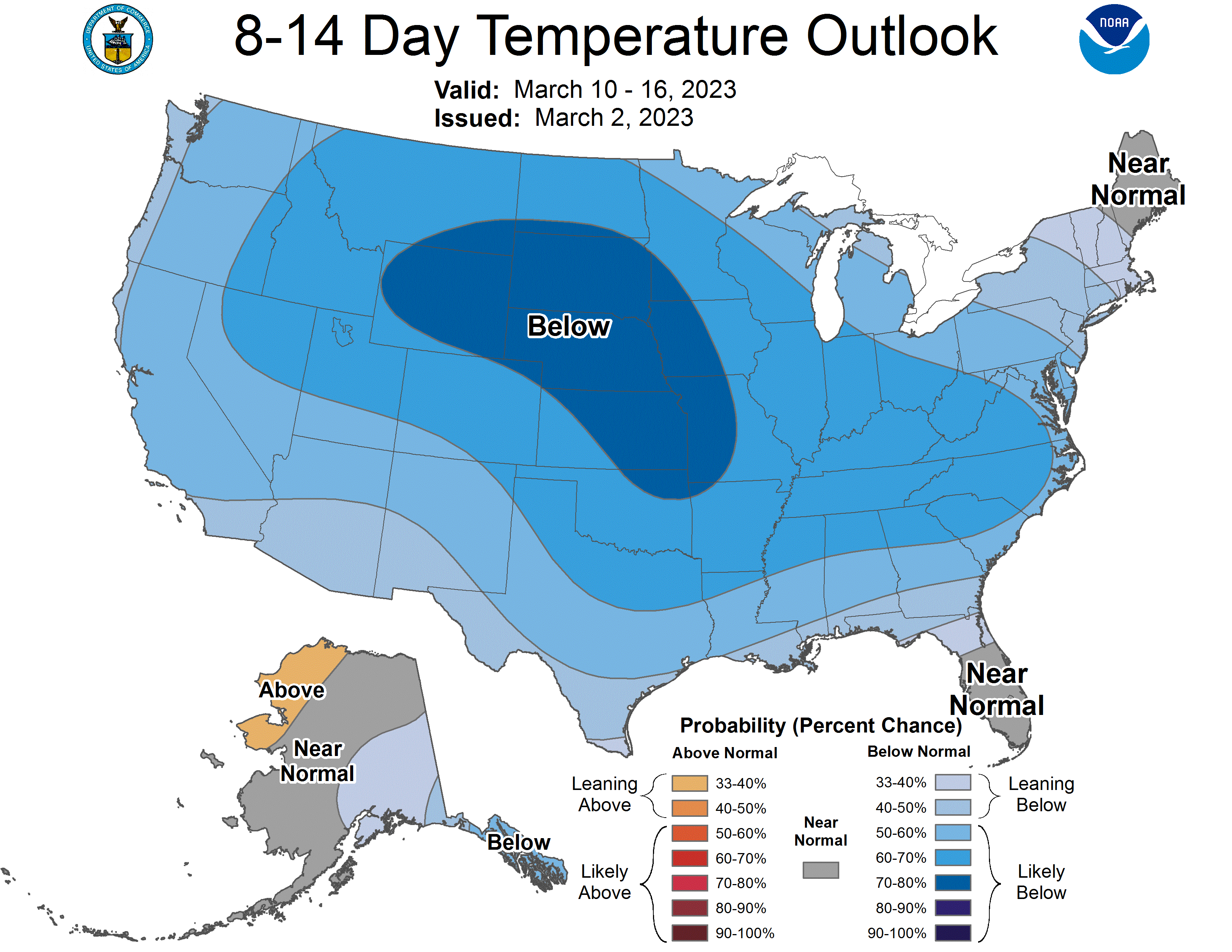 That's a cold pattern for the U.S.! We discuss this more in the full month's "March Outlook" we posted yesterday.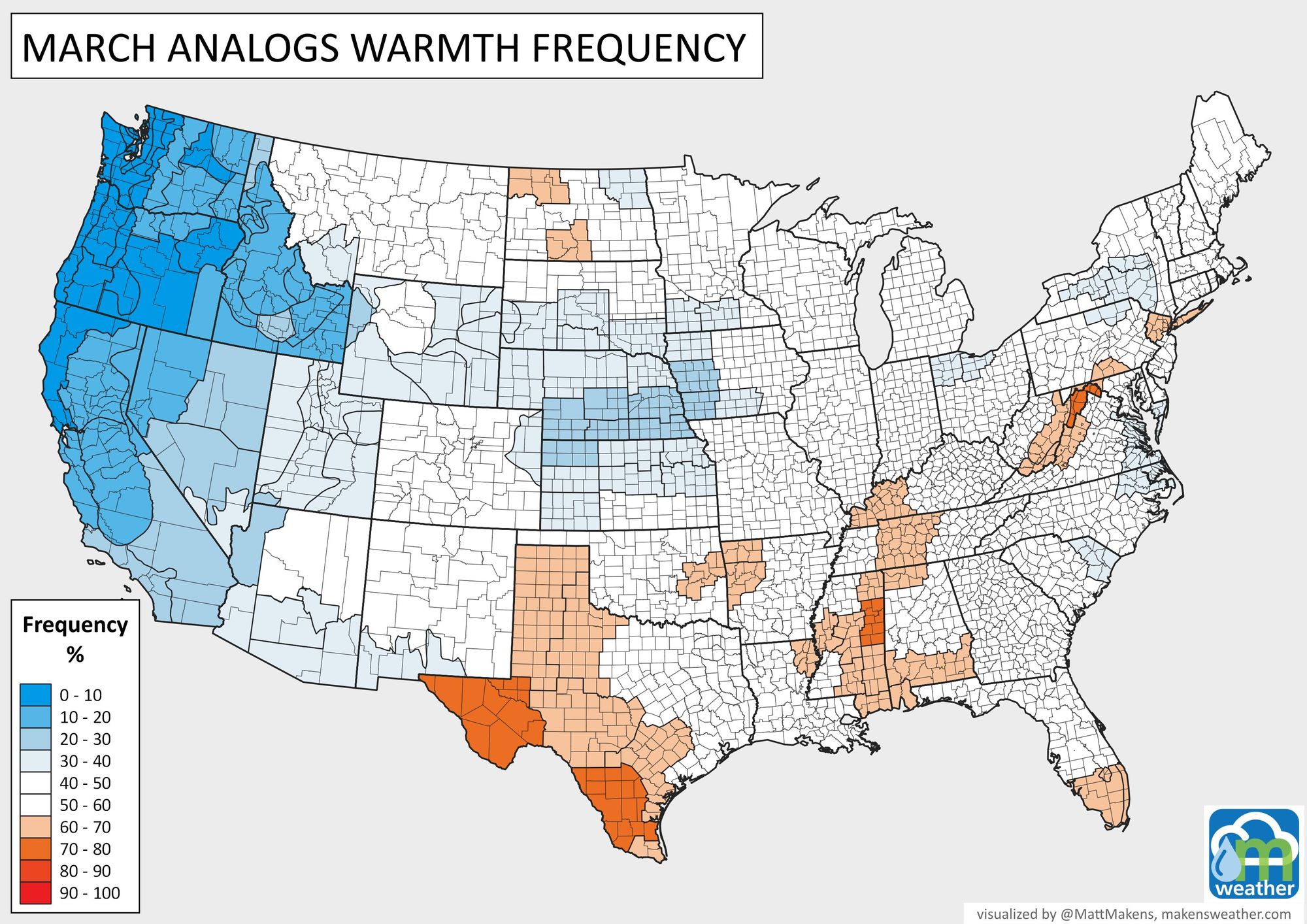 We'll see how things shake out for actual temperatures over the next two weeks, but the general idea is – chilly. The European ensemble mean temperature forecast for Denver has the warmest days of the period this weekend before turning quite chilly next week. That's highs near 50F this weekend in Denver, but down into the 30s (to perhaps 20s) but the middle of next week.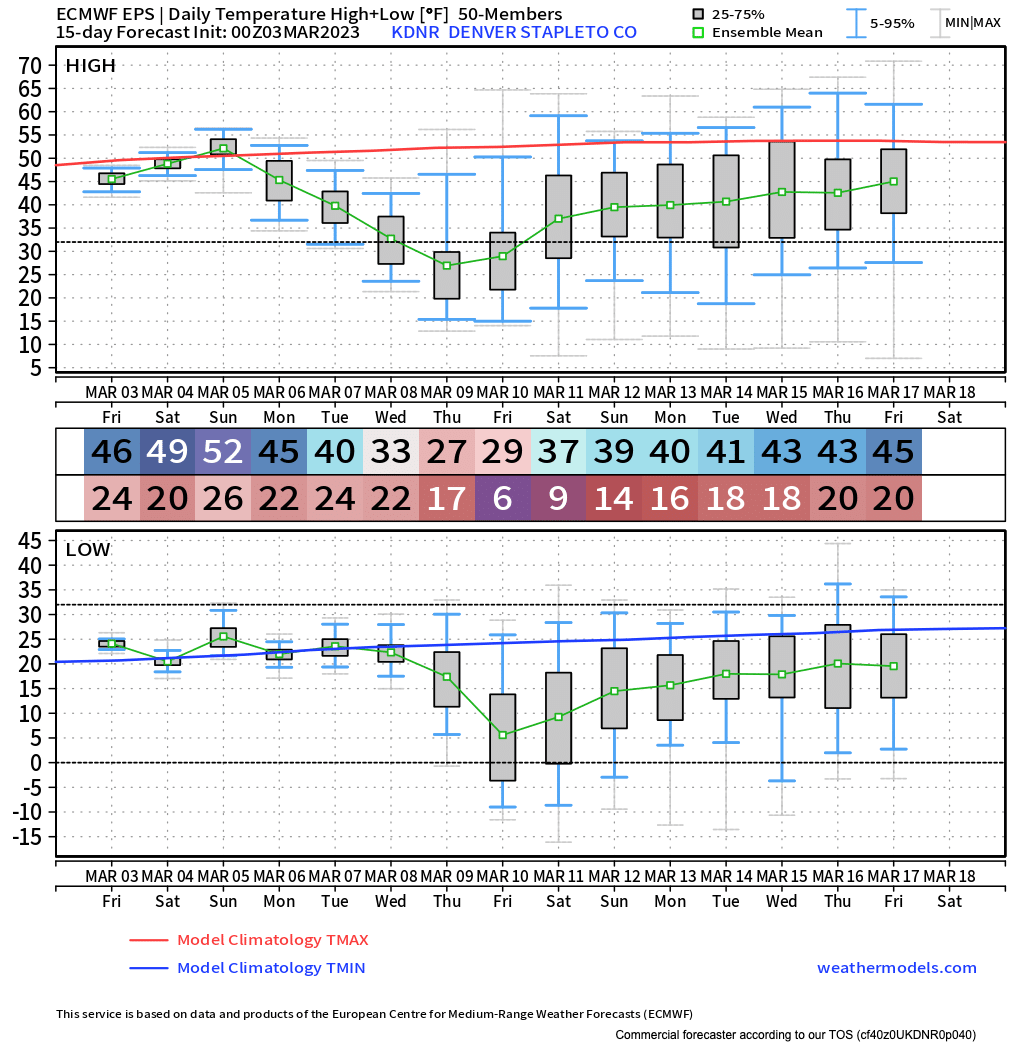 With that push of cold air next week we could also see some snow across the region. March is Denver's snowiest month on average, so it certainly wouldn't come as a surprise should that come to fruition!
As we like to say here at Weather5280, "Don't get left out in the cold," – subscribe to our email list today – we send you an email when there's important information and Colorado forecasts to deliver.