Colorado will have additional snow this season, likely even for higher parts of the metro areas but – is Denver done seeing snow? Most data say yes, however, we know how snow can hit late in the season under the right setup.
If you ask recent model simulations on the odds for Denver – officially DIA – to see snowfall, you'll see probabilities near a 1 in 3 chance for snow in the next 45 days. That's based on a product shown below, which is the most snow-optimistic odds as other data sources have much lower chances for the city to see snow again this season.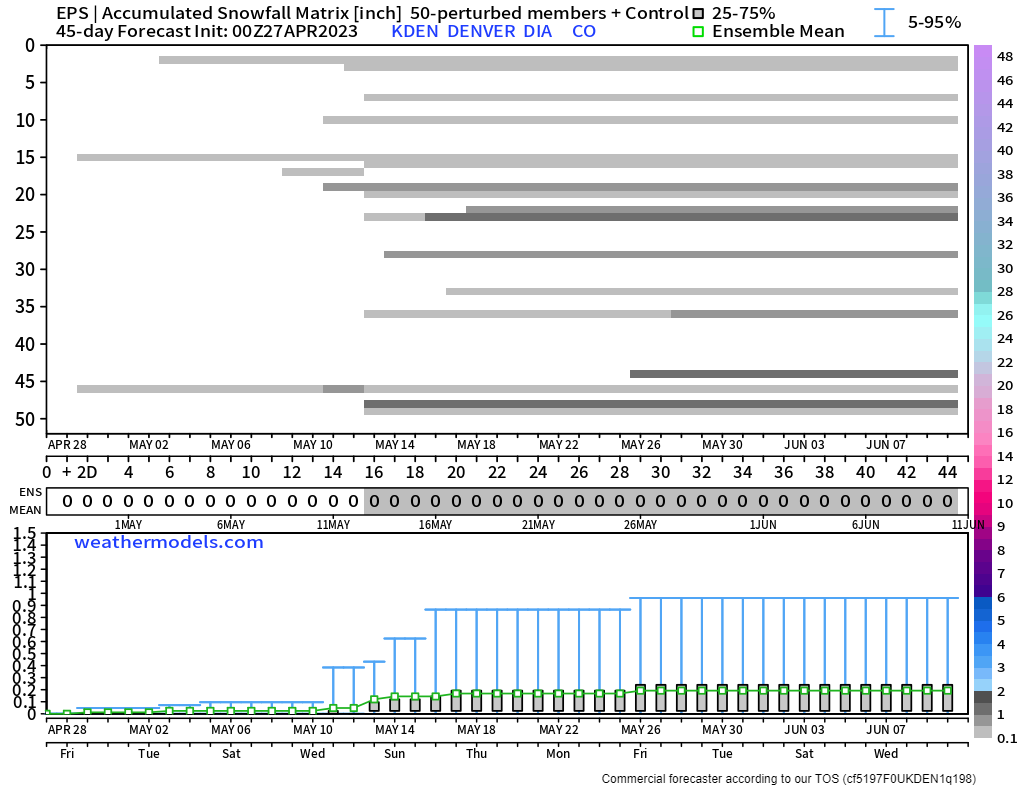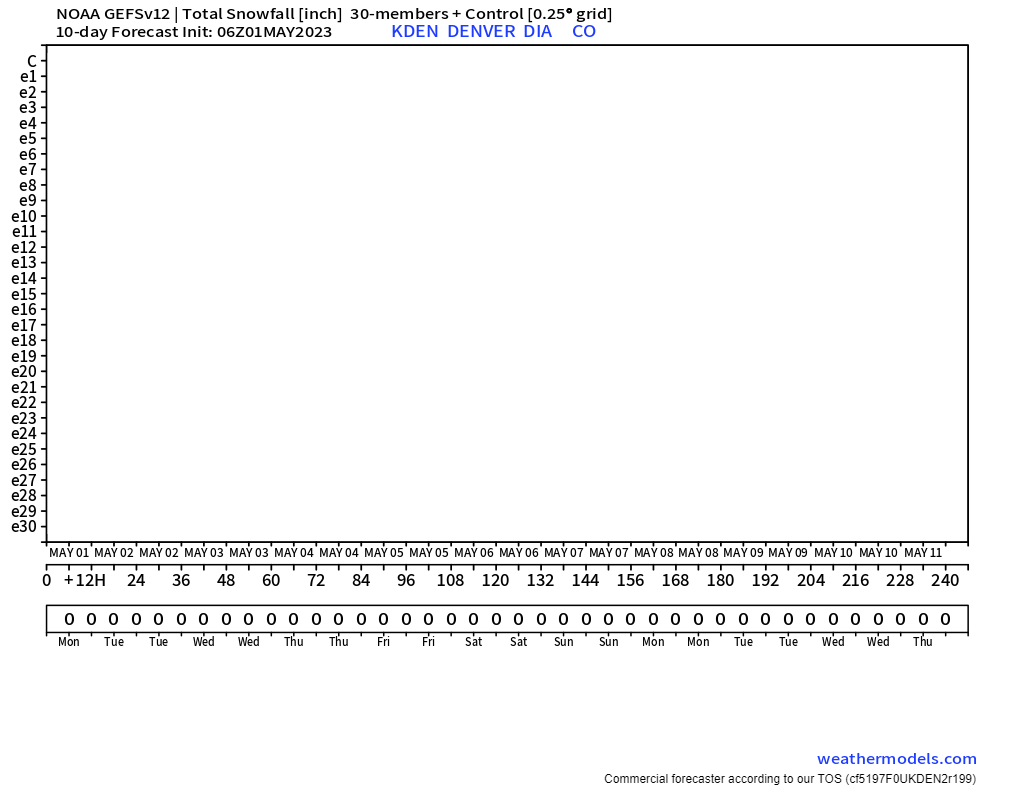 Suburbs, however, do continue to see chances for snow. Places like Boulder, Golden, Castle Rock, and Evergreen are clearly higher locations and will see additional snow chances as early as the next few days. I'll discuss this week's precipitation chances in a moment. First, temperatures.
For Denver, there's not much of a tap of cold air coming in the near future as shown here with a streak of highs in the 70s and lows in the 40s.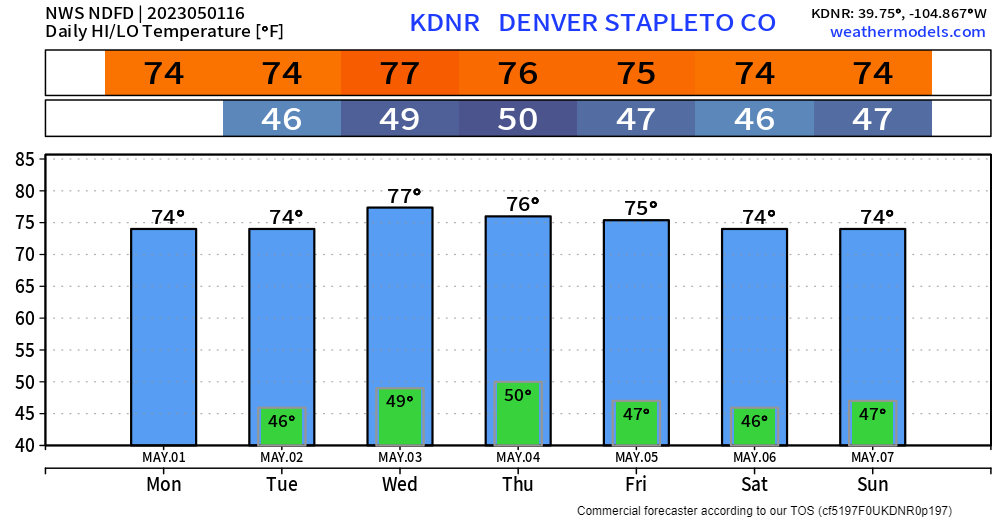 So, pretty darn warm and too warm for an accumulating snowfall from any moisture that moves through this workweek - speaking of which, we do have chances for rain and thunderstorms for the lower country and snow in the high country this week. Let's talk about that now, I'll start with an animation for the workweek showing locations and times for some showers.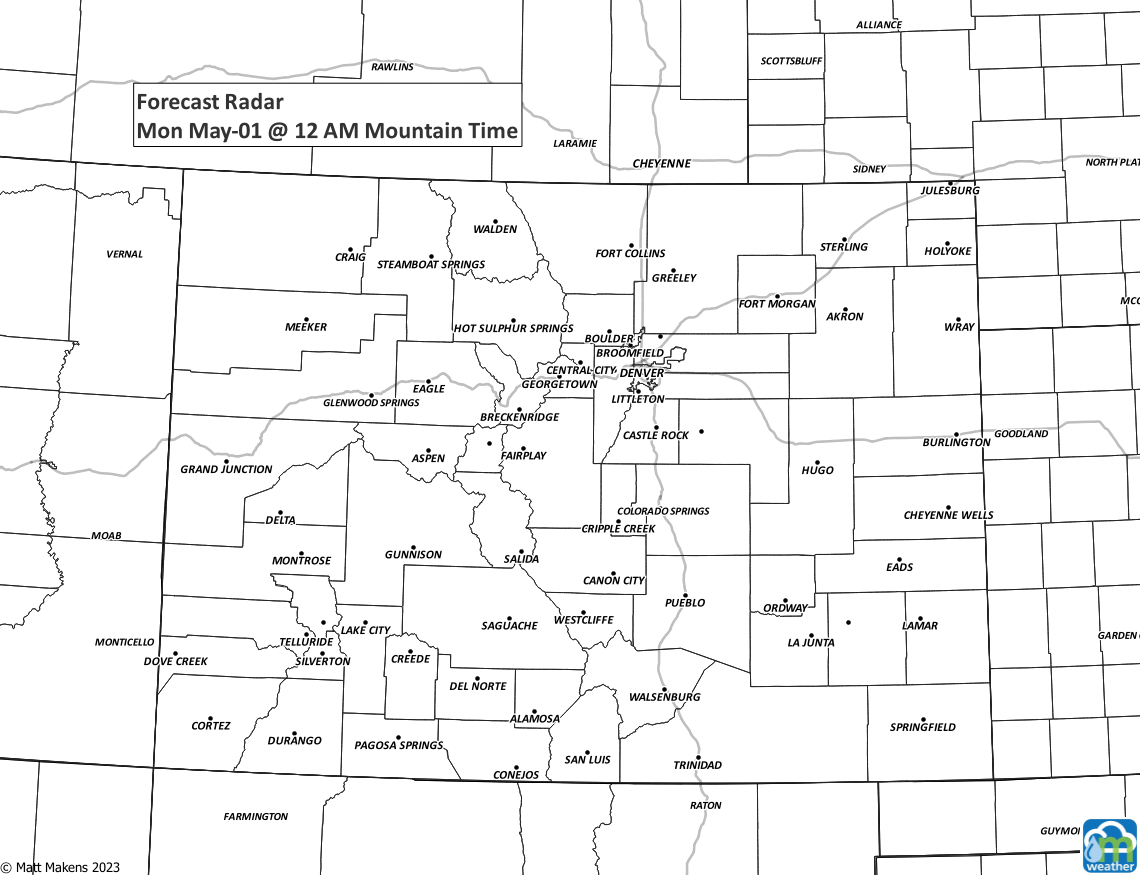 And we can take a daily look at chances for Denver with a slight increase into heavier rainfall potential Thursday night through Friday evening:

Of that, we may see the following rainfall totals through Sunday, which shows a potential 1/4 to 1/2 inch across northern parts of Colorado and some hit and miss similar totals to the south.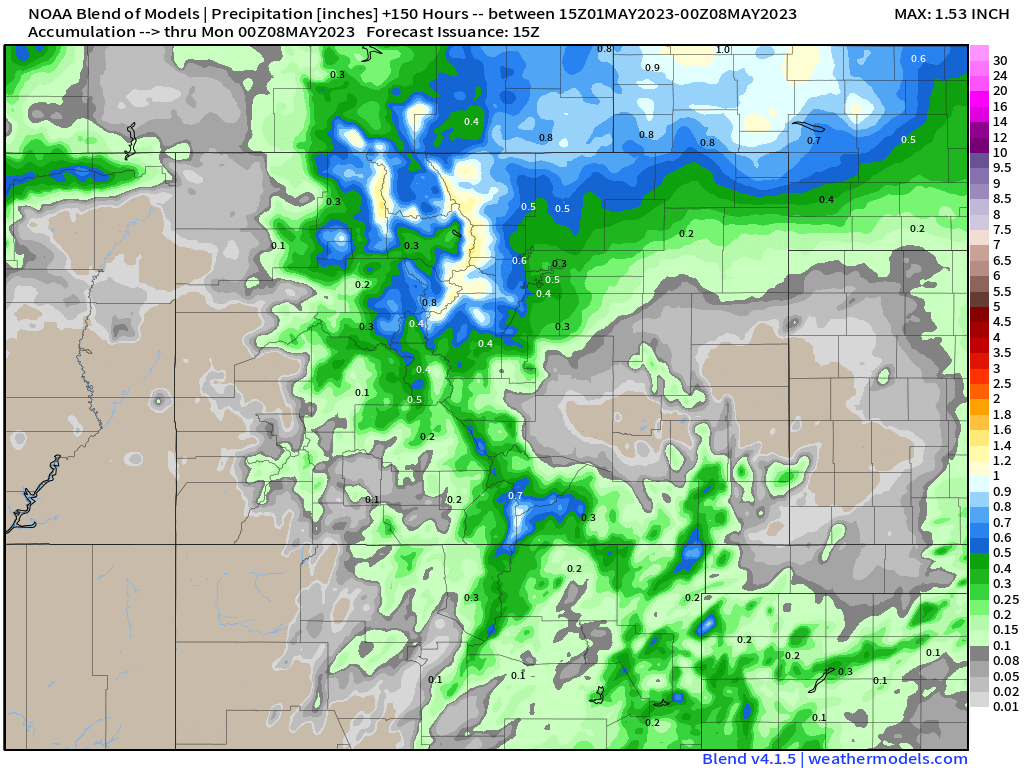 And, snowfall totals through Sunday are shown here, blah - insert a snow lover's sigh here.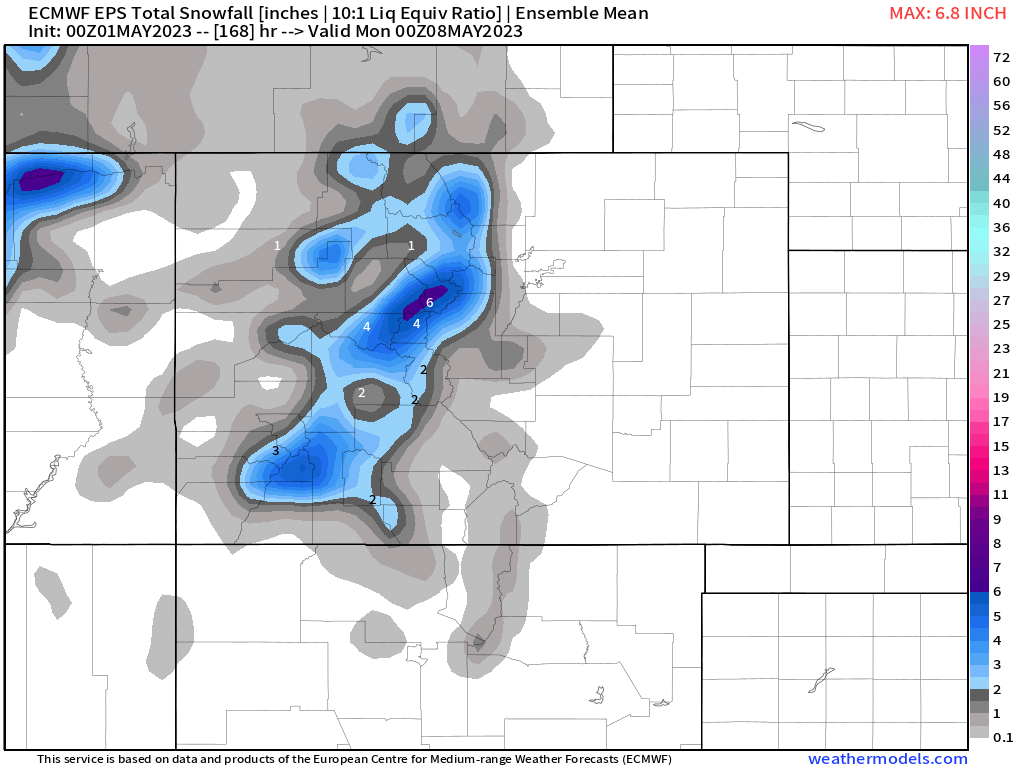 Although not this week, there's still time for a system to develop with enough cold air to support a late-season snow. I'm never convinced snow chances are done until we get much nearer Memorial Day (who remembers last year?), and even then you know how Colorado weather can be.
I've dared Mother Nature, I just hope she doesn't respond too loudly as my trees are about to burst with leaves. In any case, the weather for the week looks awesome, with a few showers and thunderstorms thrown around.