The drought has intensified across Eastern Colorado, yet this recent rainfall will take a dent out of some of that drought with this multi-day wetness continues.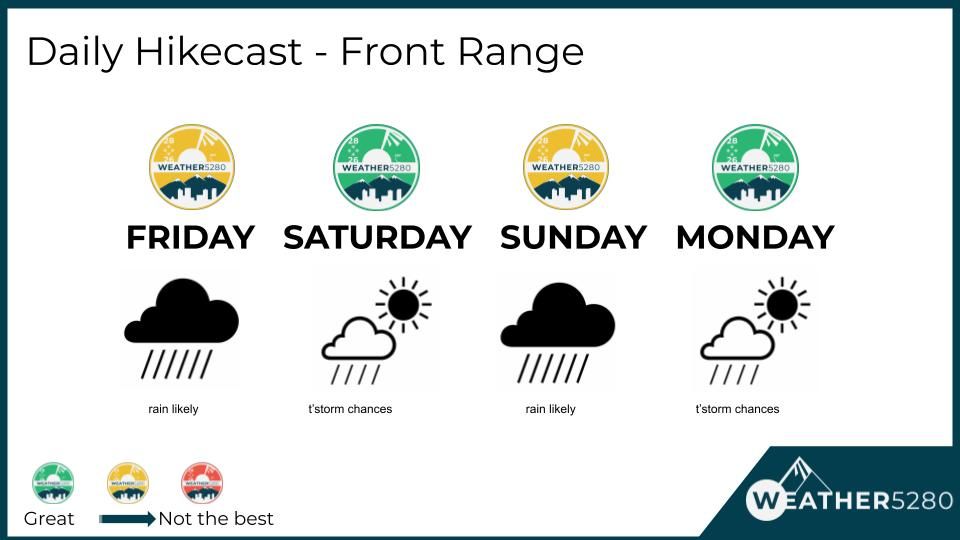 The chances for rain are quite high through today into Friday, then taper a bit Saturday. Of the next several days, Saturday and Monday will be the easier days to plan something for outside.
The good news is that a lot of the severe weather we have seen, hail damage etc. is becoming less and less likely. The severe weather threats are shifting off to the east.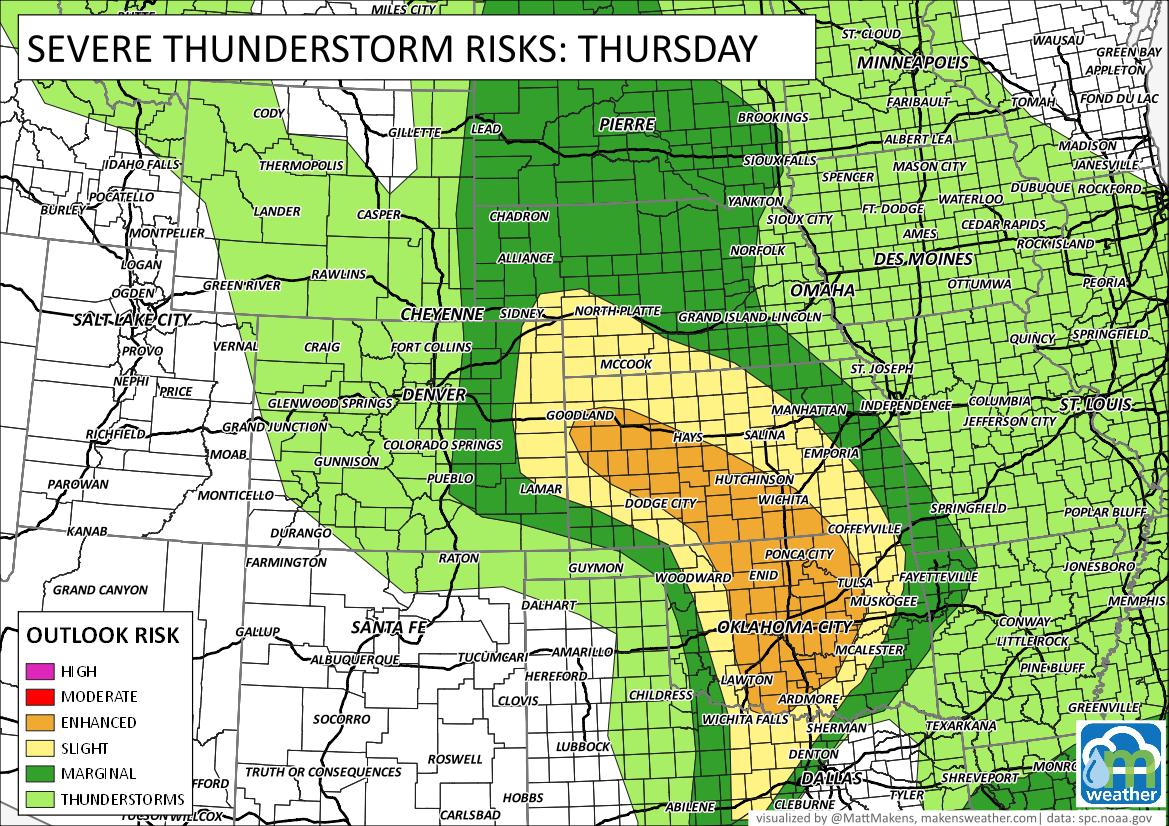 It will be a dangerous day for those in Kansas and Oklahoma into the severe risk areas.
Back here at home, let's get into the hourly timeline of rain for the Denver area:

This wet weather is a blessing across the Plains where drought numbers have been climbing. The latest drought monitor release shows the higher drought levels from near Colorado Springs, stretching out onto the Plains.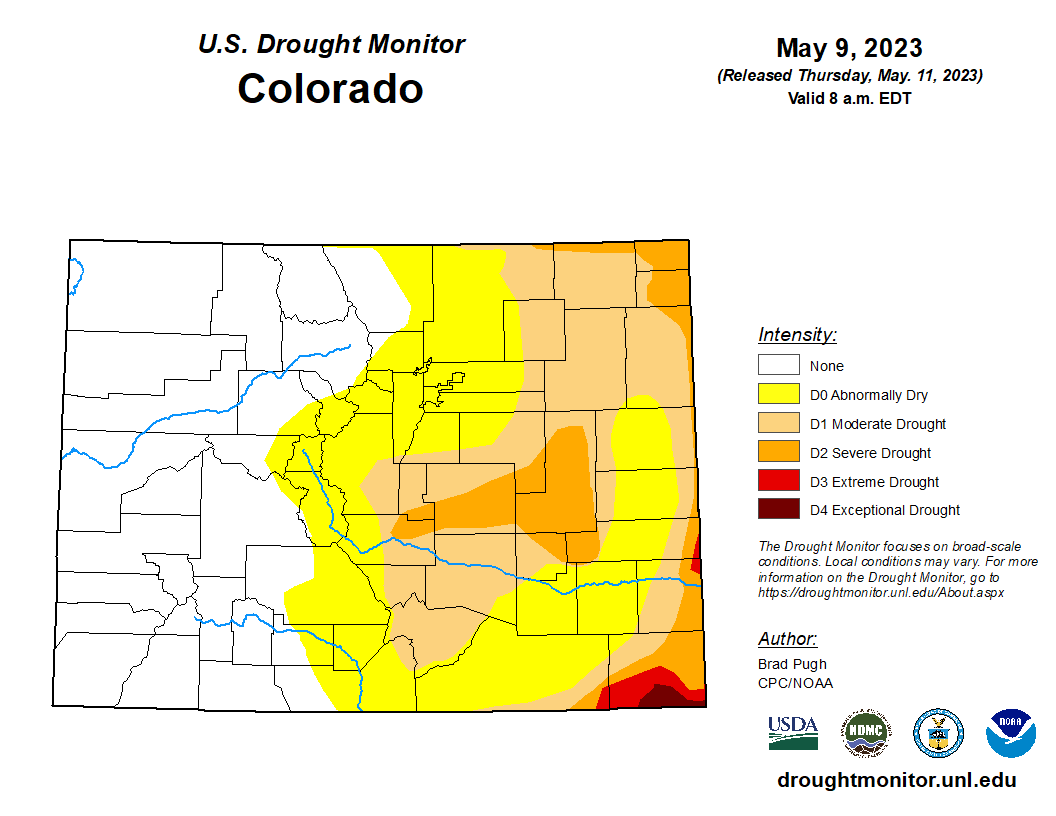 However, this drought monitor released today does not account for the rainfall picked up since Tuesday. Let's see how much rain we've had the past couple of days.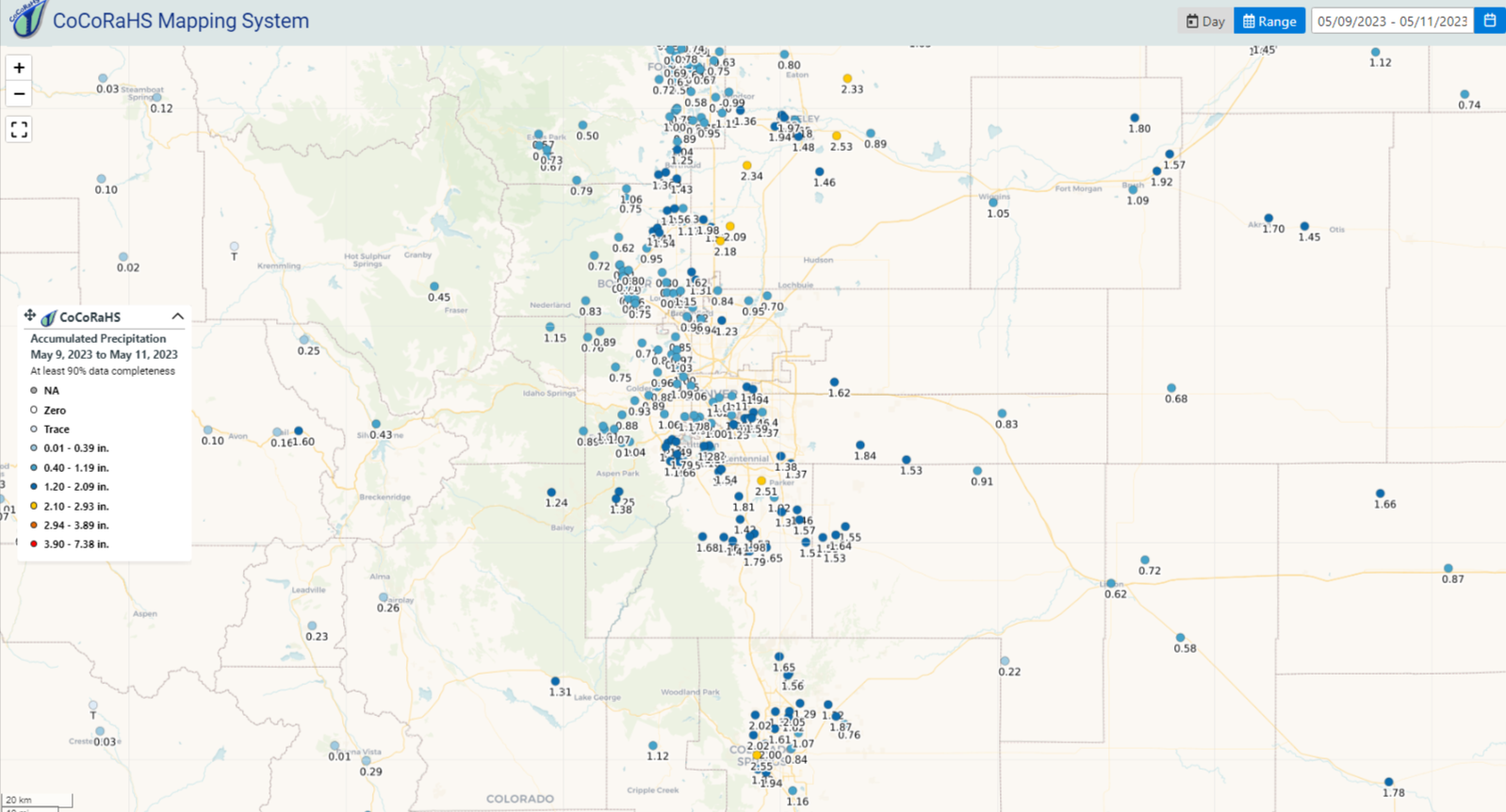 A lot of locations have hit 0.75" and more, several hitting 1-2" so far, and a couple are now climbing over 2" since Tuesday. For Weather5280, we've hit 1.42" in the past two days, but climbing quickly this morning with additional rain still falling on our Ambient Weather stations. (We have a KestrelMet 6000 and an AWS5000)

I just mentioned, the rain is falling now and will continue as we discussed. Here's the estimated precipitation in addition to what has fallen. These totals run from 6am Thursday through 6am Sunday.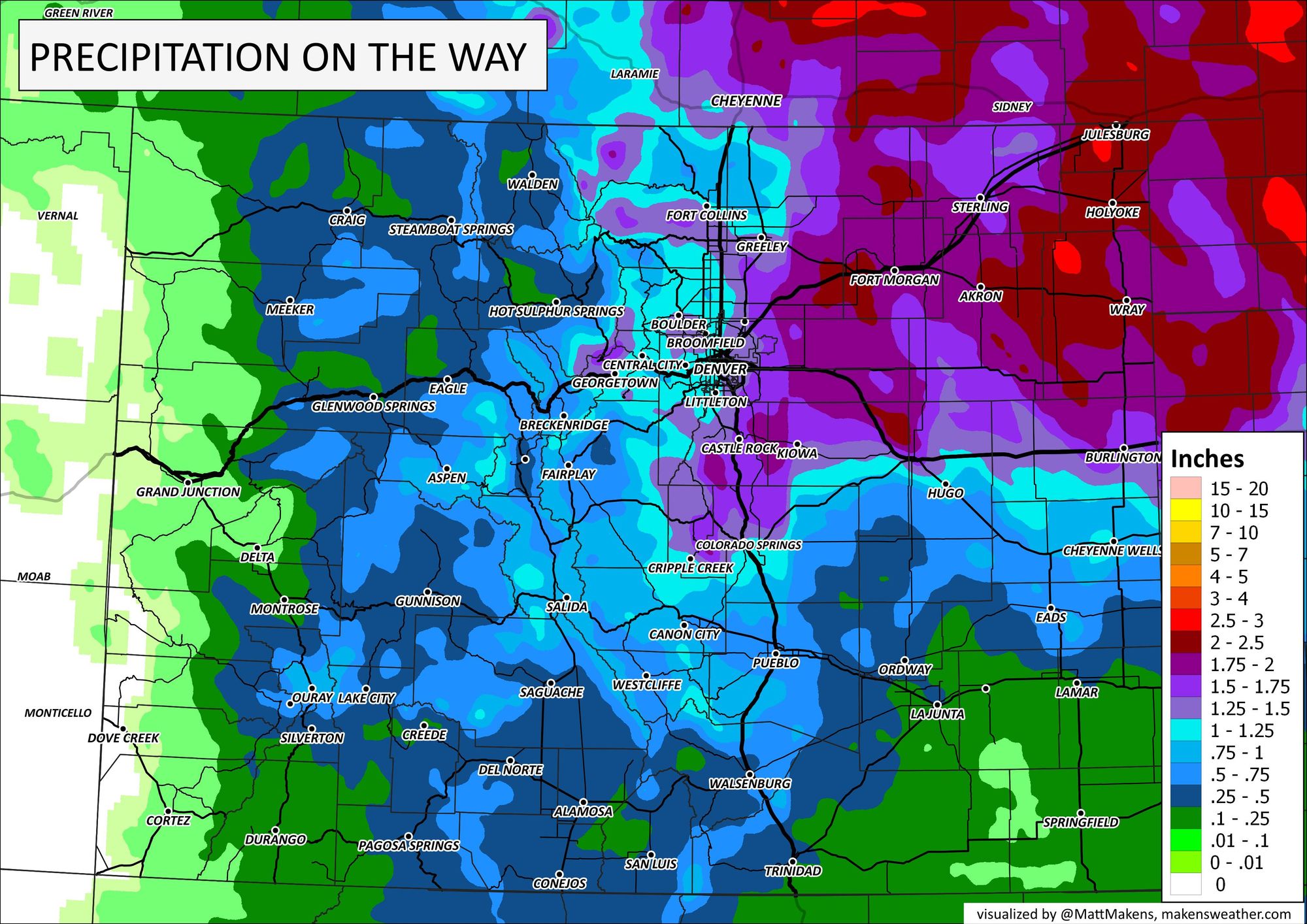 That forecast indicates, basically, a doubling of what you've received already.
This wet weather isn't unexpected, we hit a wetter phase to end April and start May across the Plains states. We discuss this from a long-range perspective here for our members.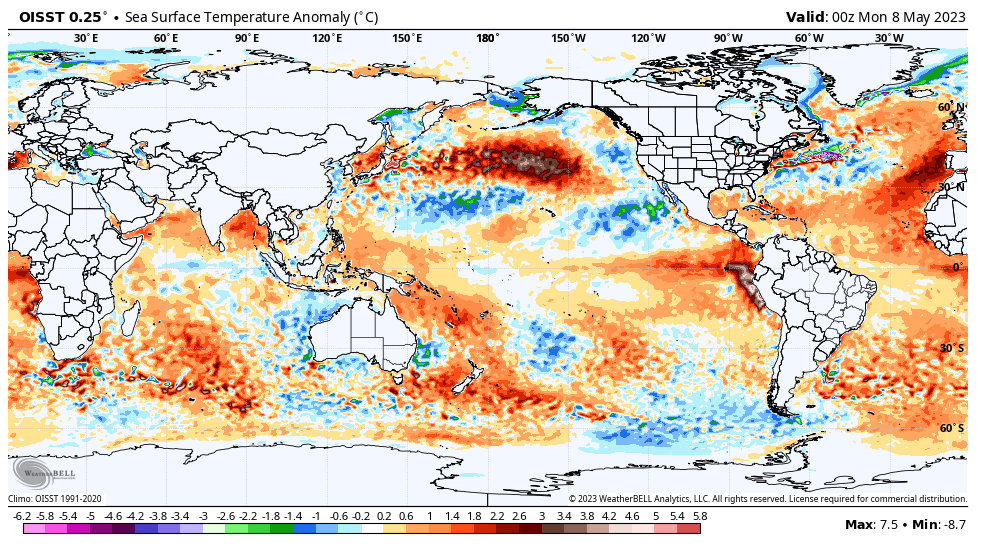 You can subscribe to those members only updates if you'd like, but if you just like getting the 'heads up' style emails from us on the public forecasts, you can sign up for those for free by clicking here.