'Tis the season for daily thunderstorms, as Denver and Colorado sit in a wet pattern for the time being. These daily storms add to the threat of flooding and will also bring some hail (at this time, small hail without a significant threat for now)
Let's start out setting the stage with an hourly forecast through Wednesday for Denver.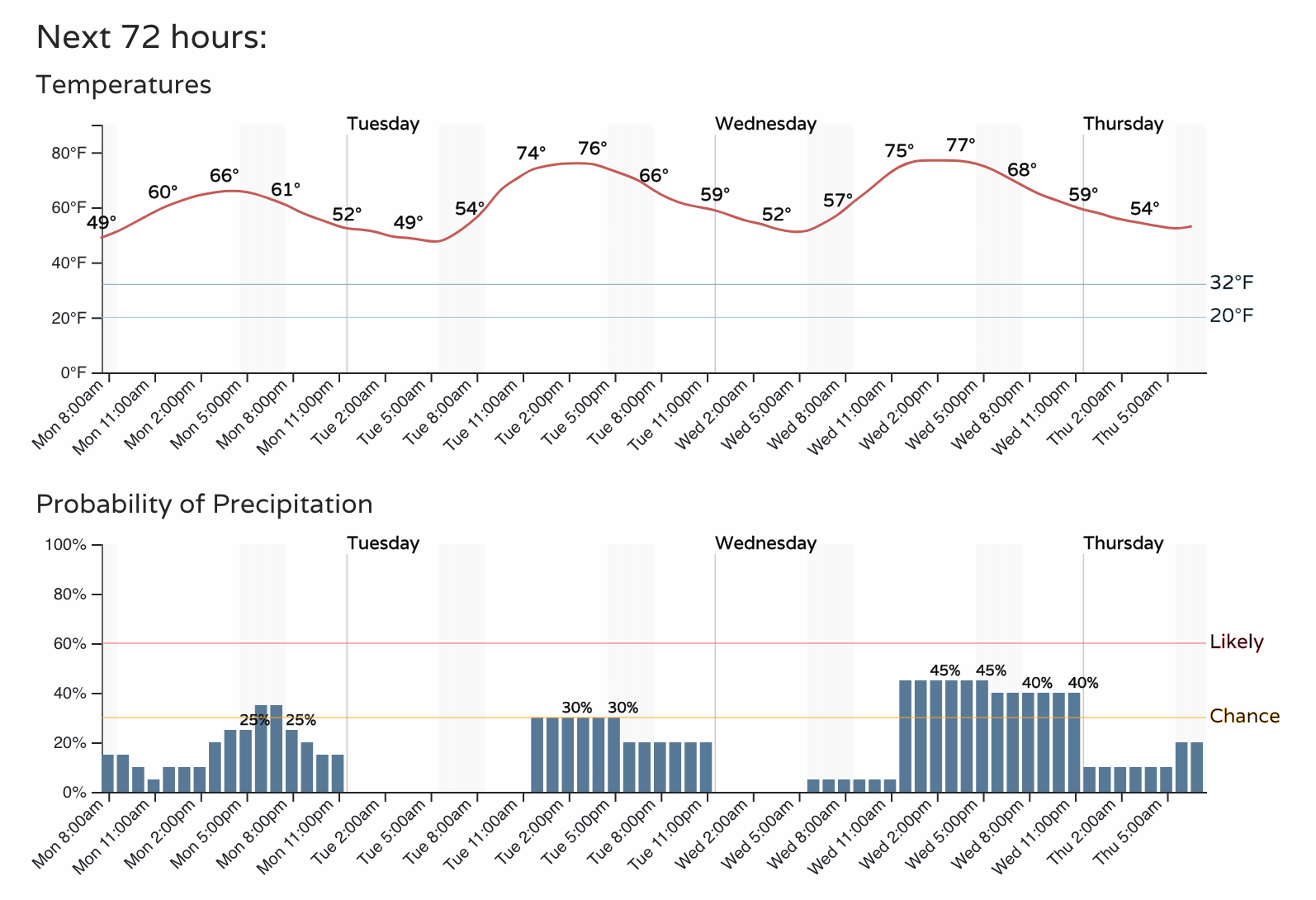 For Monday, thunderstorms are expected to start out on the mountains then head onto the Front Range and plains through the evening. This animation will show you the estimated radar picture for today: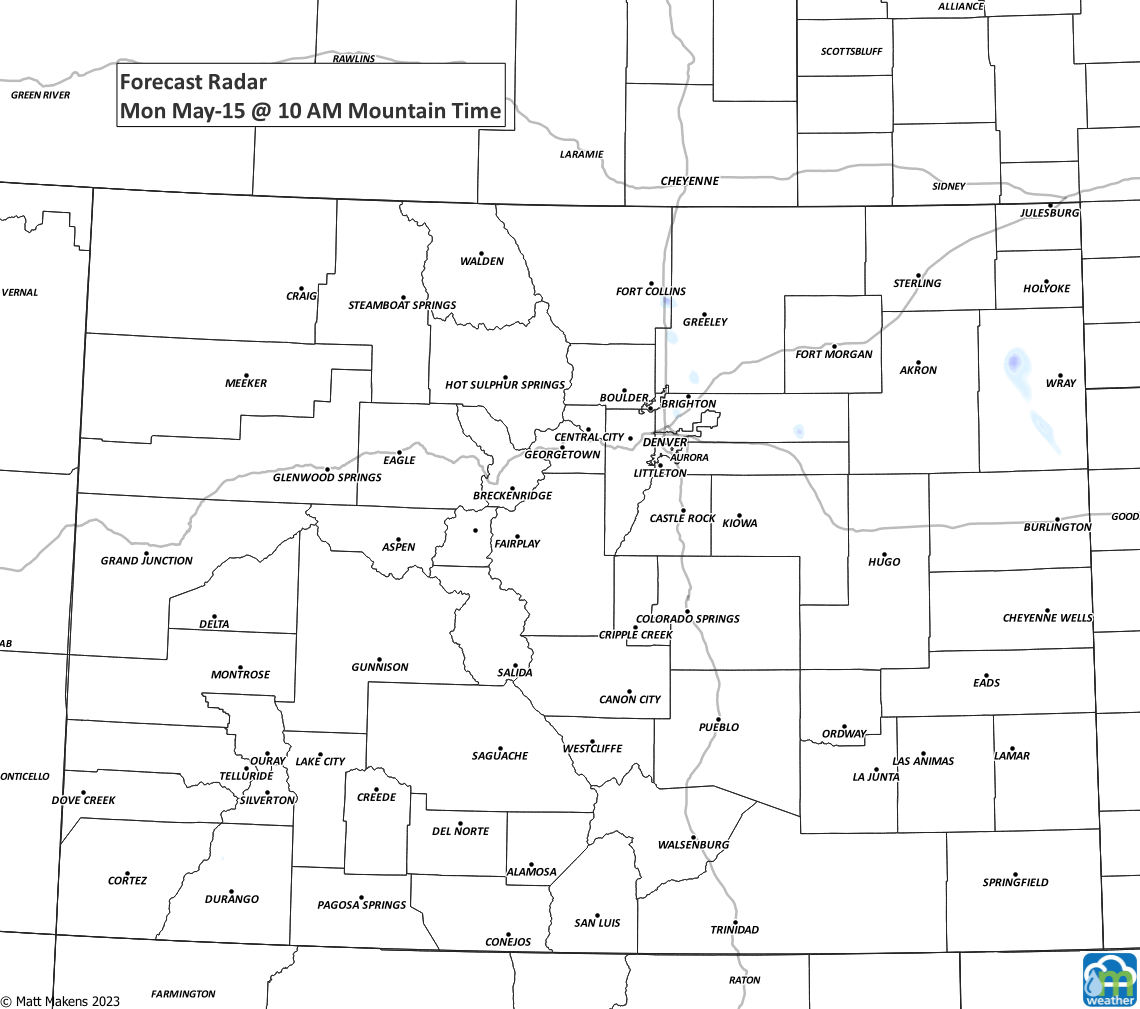 Brief heavy rain to increase localized flooding and hail will be possible from the thunderstorms; however, the overall risk of damaging thunderstorms is low but does increase a bit along with the warmer temperatures by midweek.
Take a look at the daily precipitation chances/amounts through early next week - we stay unsettled in a pattern of daily storms which isn't unusual as we go through our wet season.

A couple stronger storms will be floating around through midweek with these isolated/scattered chances of catching a storm.
By Thursday however, the number of storms/showers increases as another system
arrives to increase the already impressive May rainfall totals for many of us.
Last week's rain
If you missed it, this map shows the record one-day precipitation totals received from last Thursday's super-soggy event.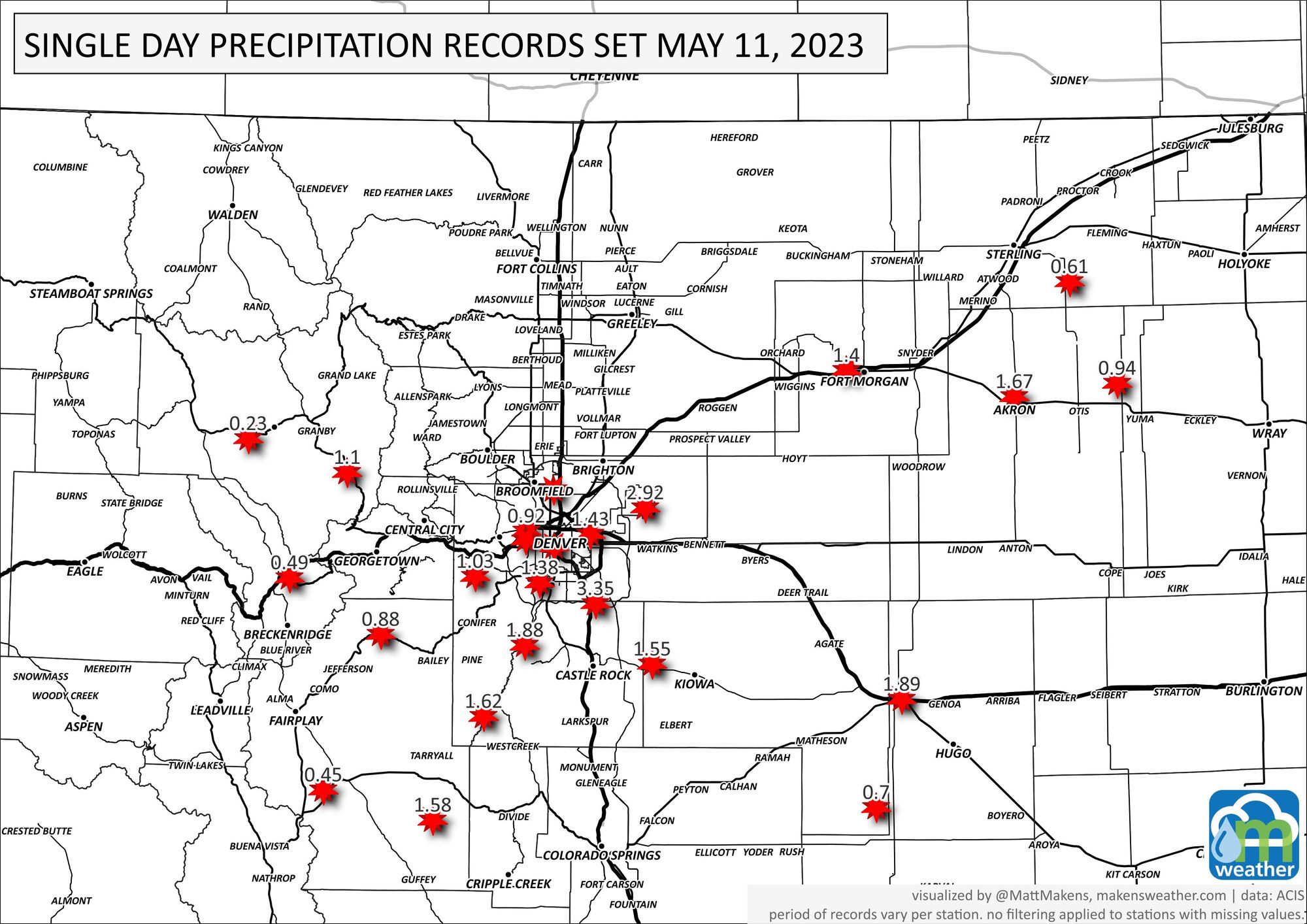 And the 3-day total records set. For those stations north of Denver, I'm skeptical about these records as September 2013 certainly would be the top of the list here. My hunch is that these stations didn't report during that time/lost gauges/etc.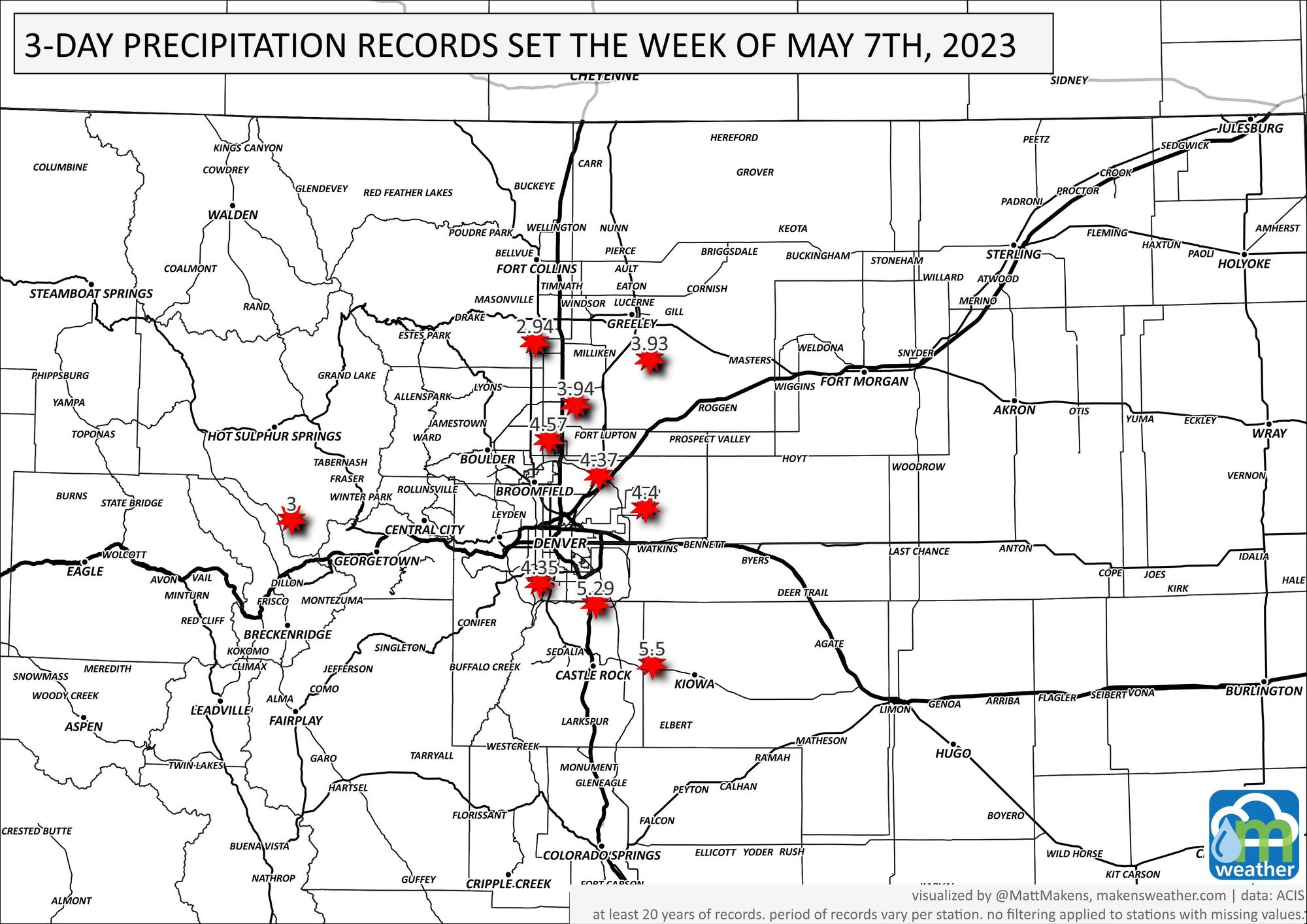 We will bring you more on that next system as it gets closer to us. If you'd like to be getting the "heads up, hey there is a forecast to be aware of"' style emails from us, you can sign up for those for free by clicking here.