There's another dose of storminess to move through later Monday, which will include potential impact on your school pickup times, commute, or evening sports practices.
Here's a look at the overall chances for storms across the state today: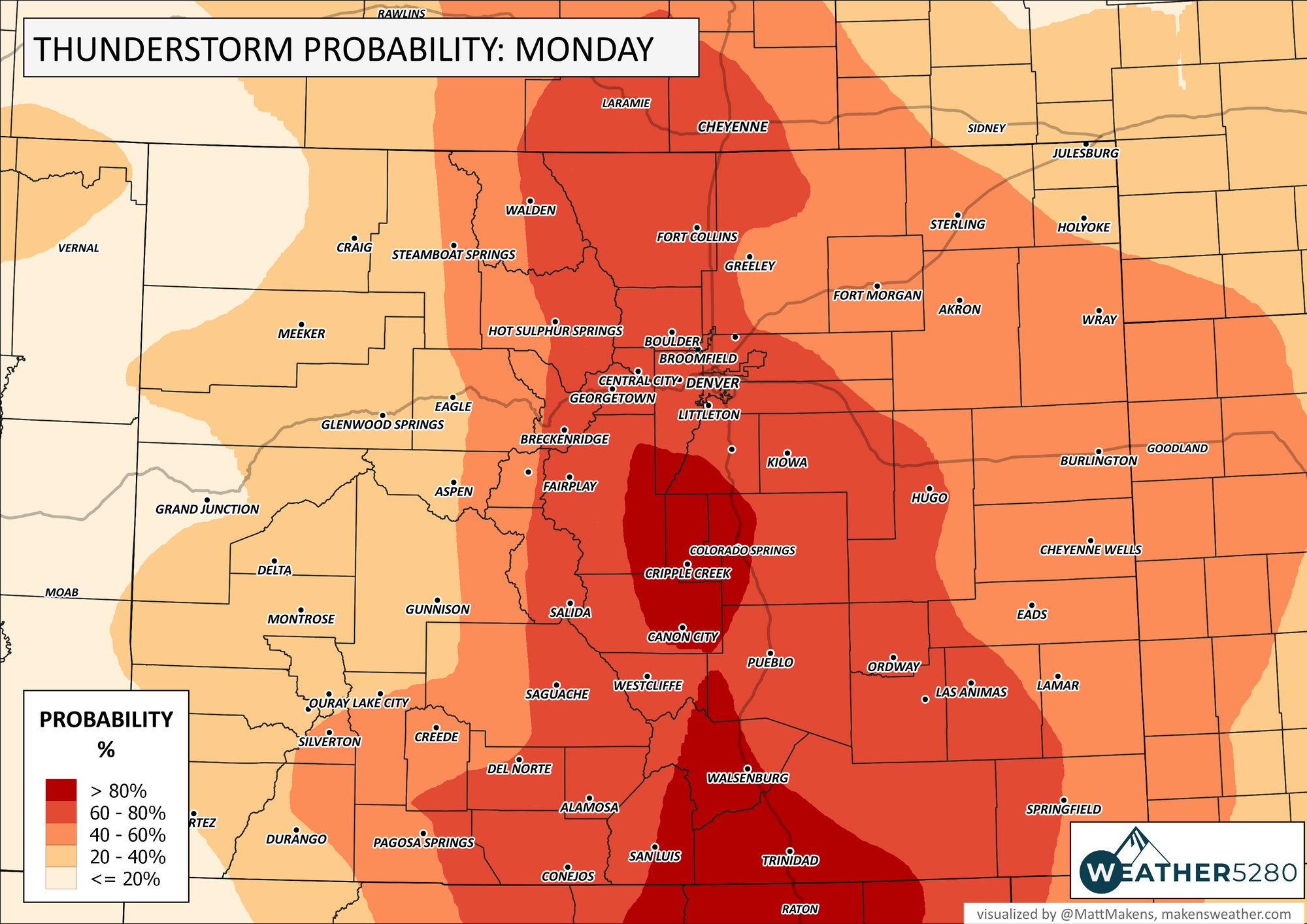 The focus is on the Front Range Mountains and along the I-25 corridor. Here's a timeline to help guesstimate the impact at your spot.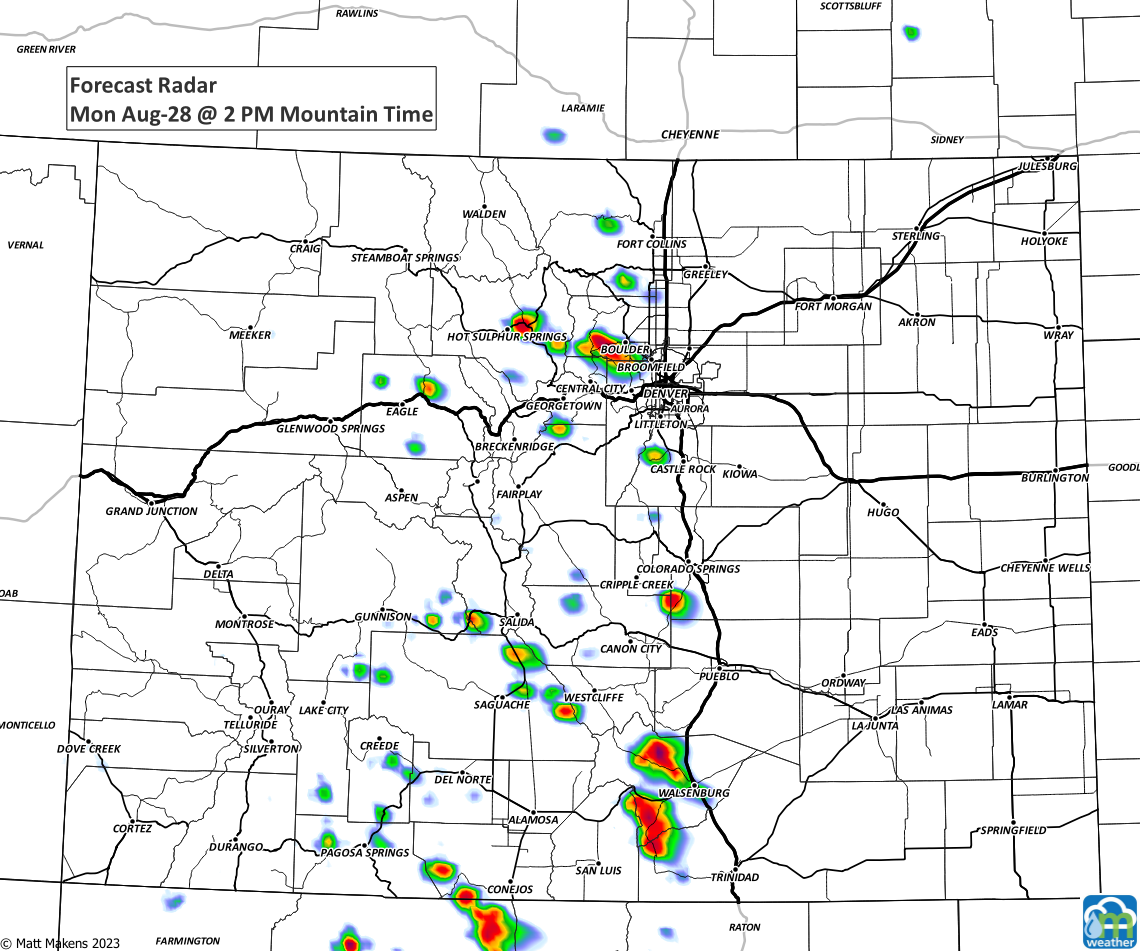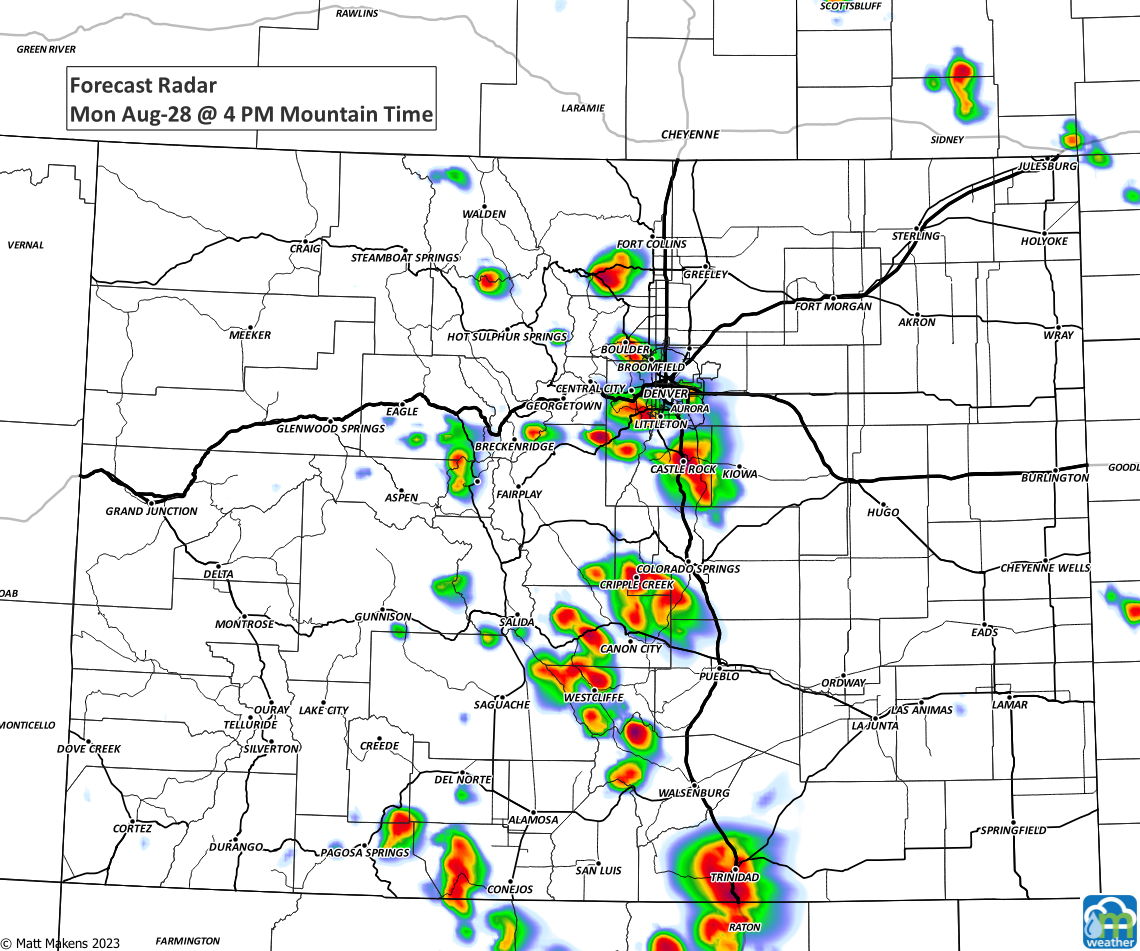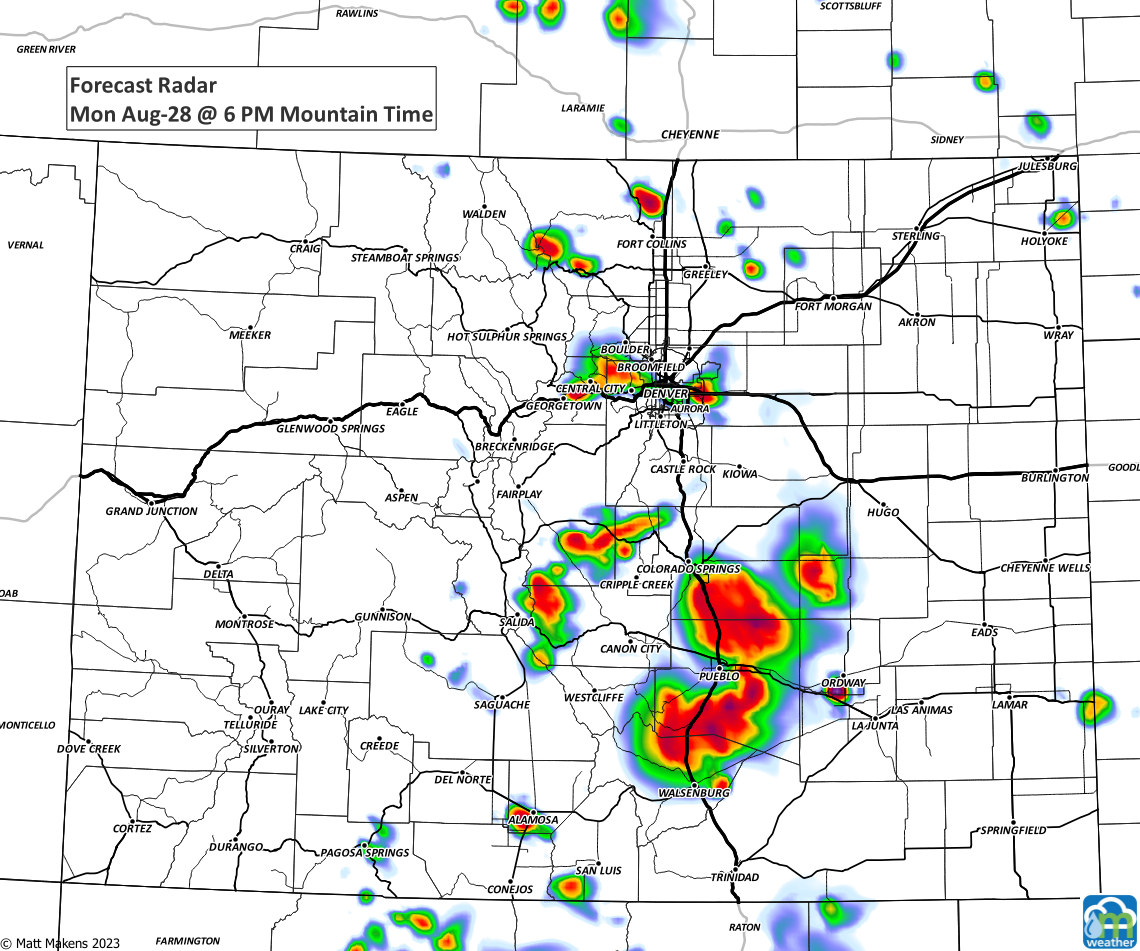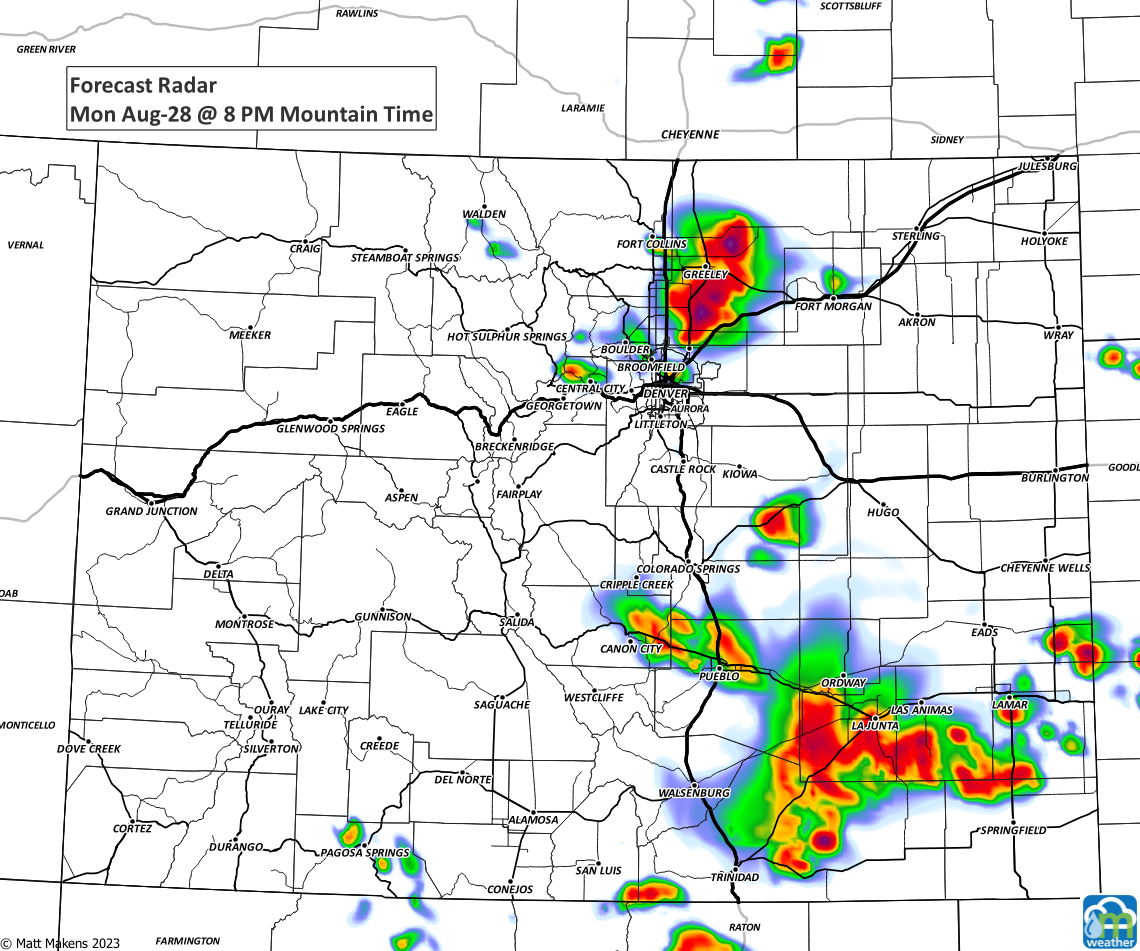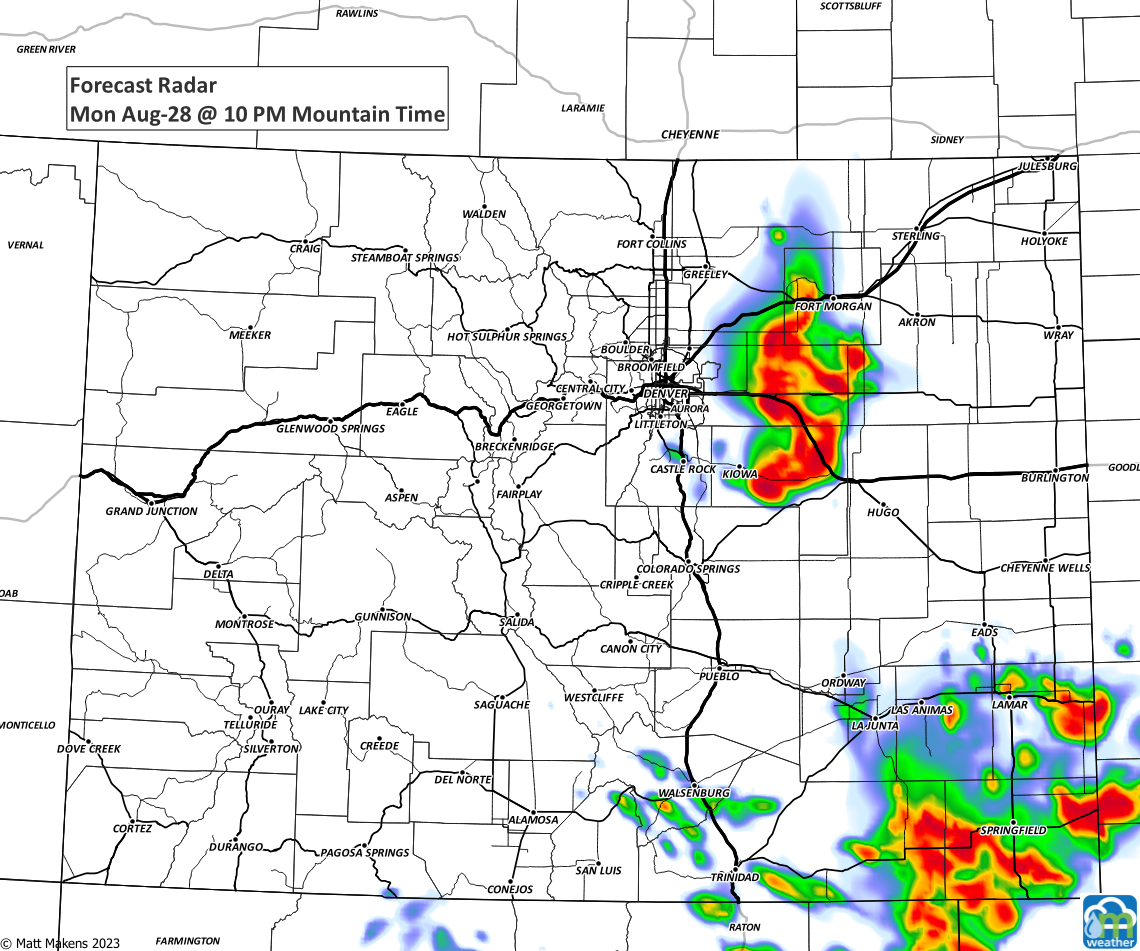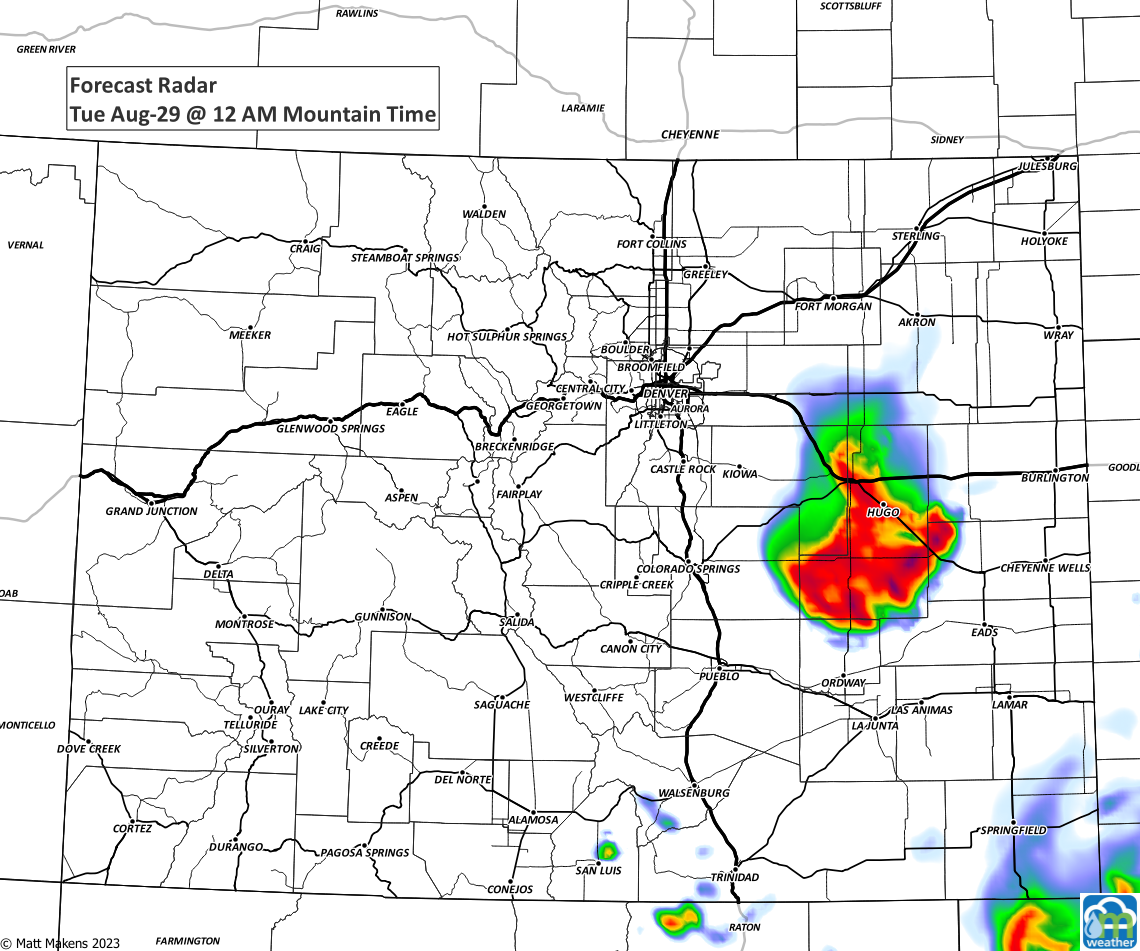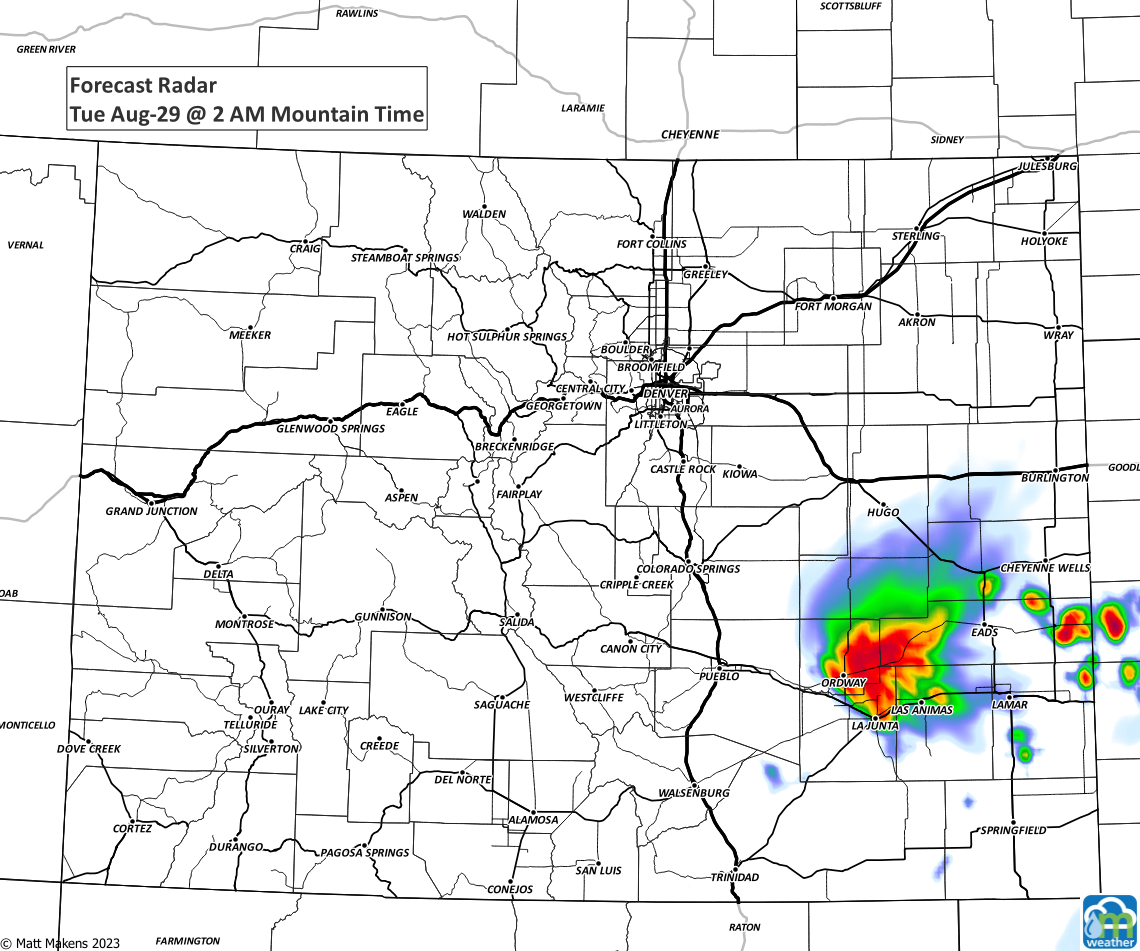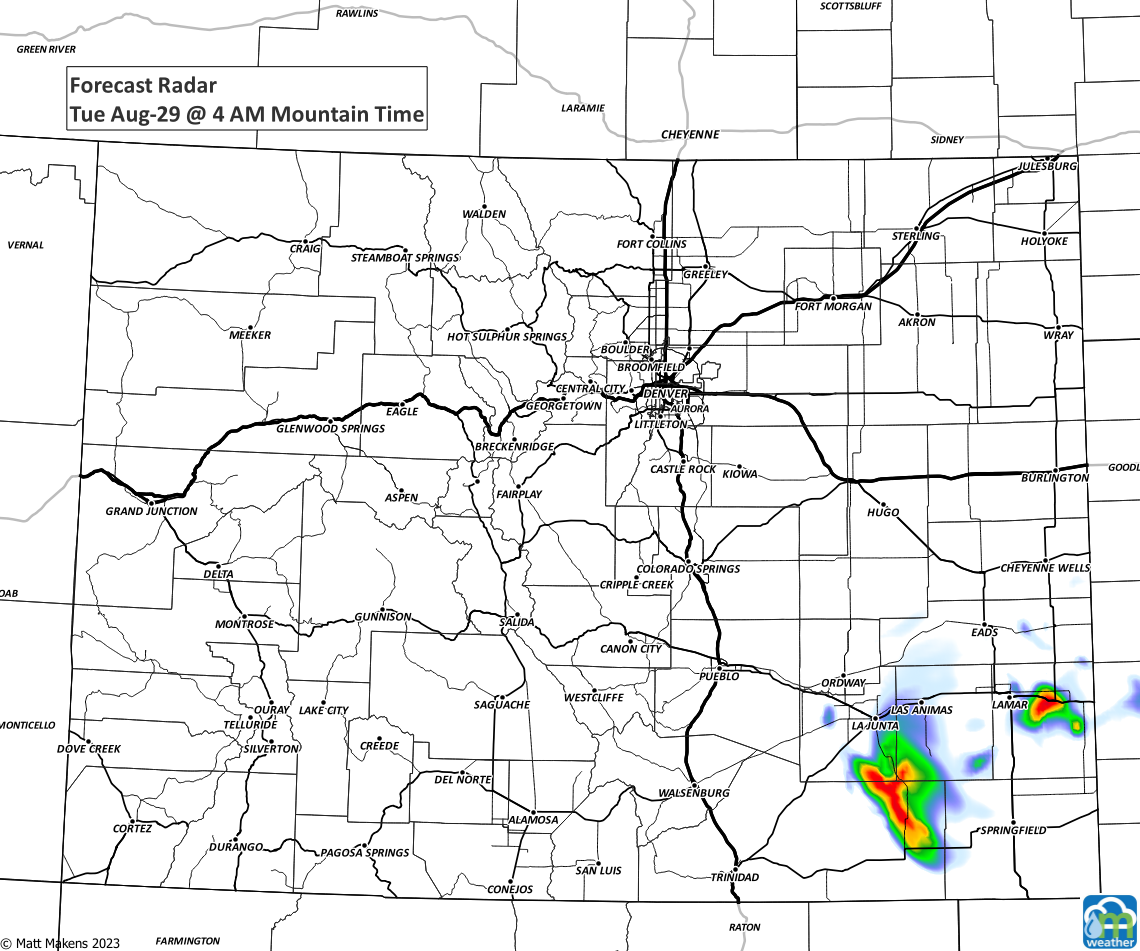 The difference between these storms and those yesterday is the speed. These, in theory, have a bit faster pace to them and since temperatures are cooler today these will also be a bit weaker.
Here are the odds of receiving just a half inch; I'd show you one-inch probabilities but those are too low to show. So, IF you get a storm, you are probably looking at less than 1/2" of total.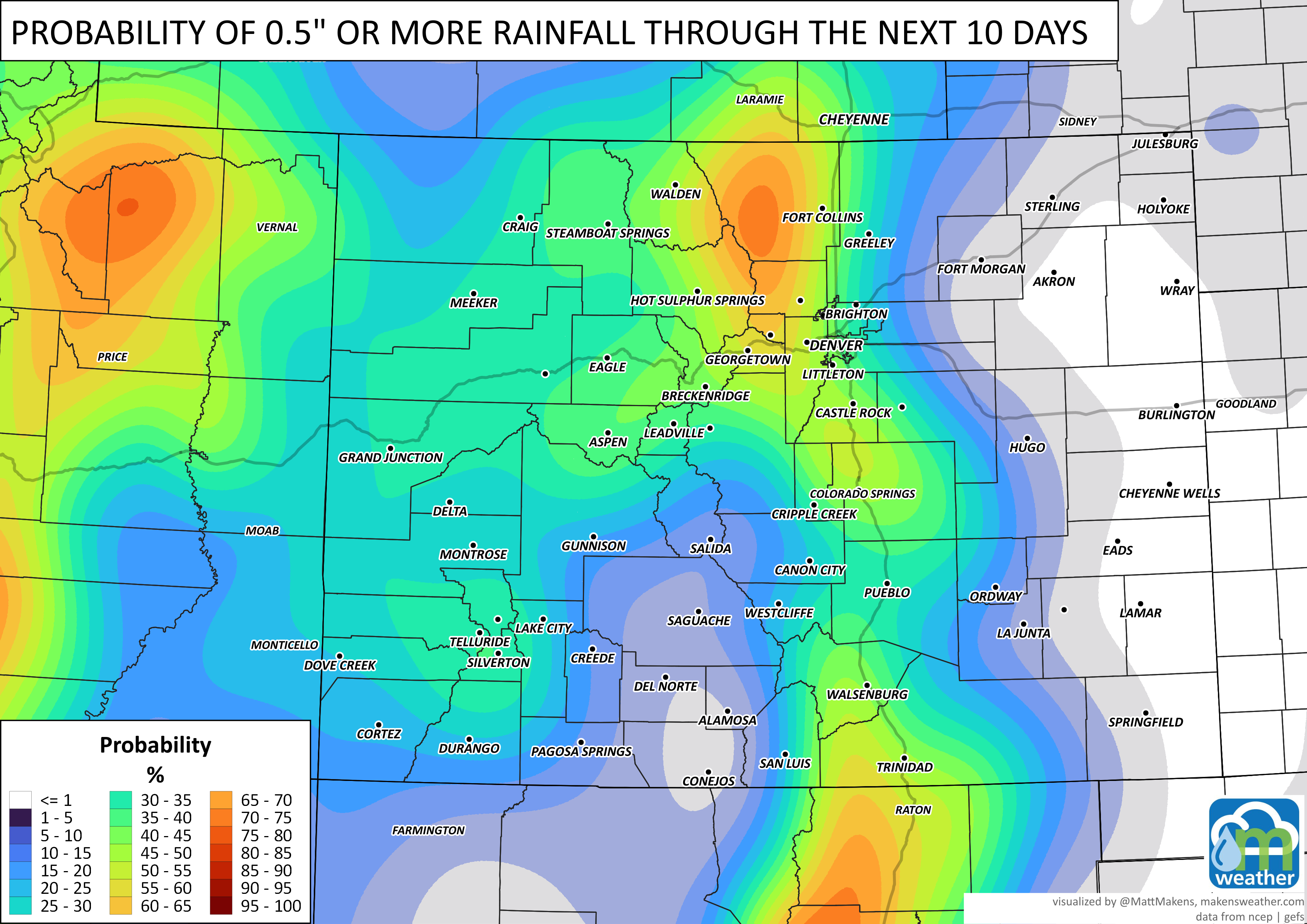 Sunday's storms had a bit more bite, we had some healthy 1-1.75" totals around the area. From Sunday: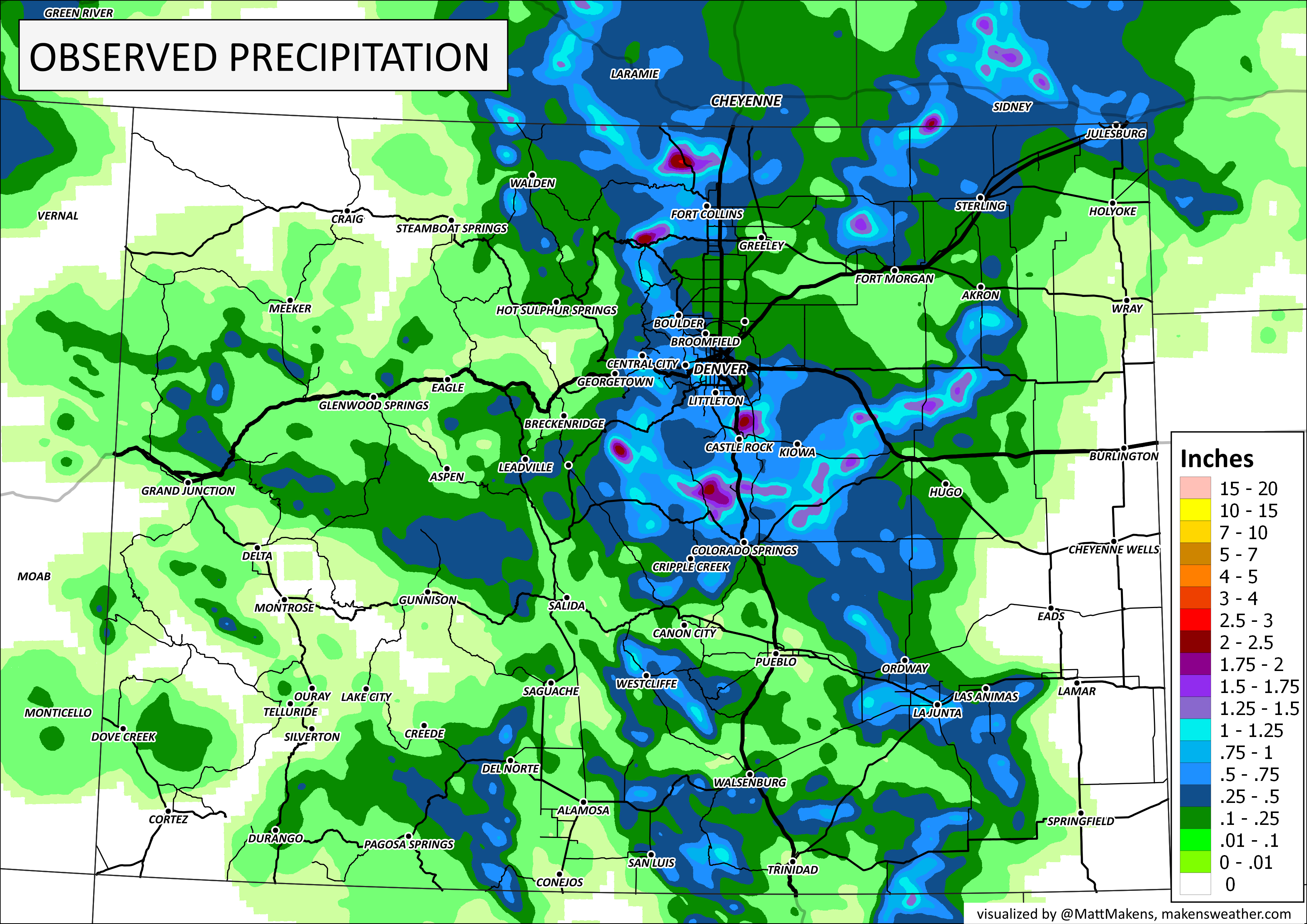 As these rain chances dry up the next few days, temperatures will rebound to the 90s by Wednesday. Here's a look at the next three days.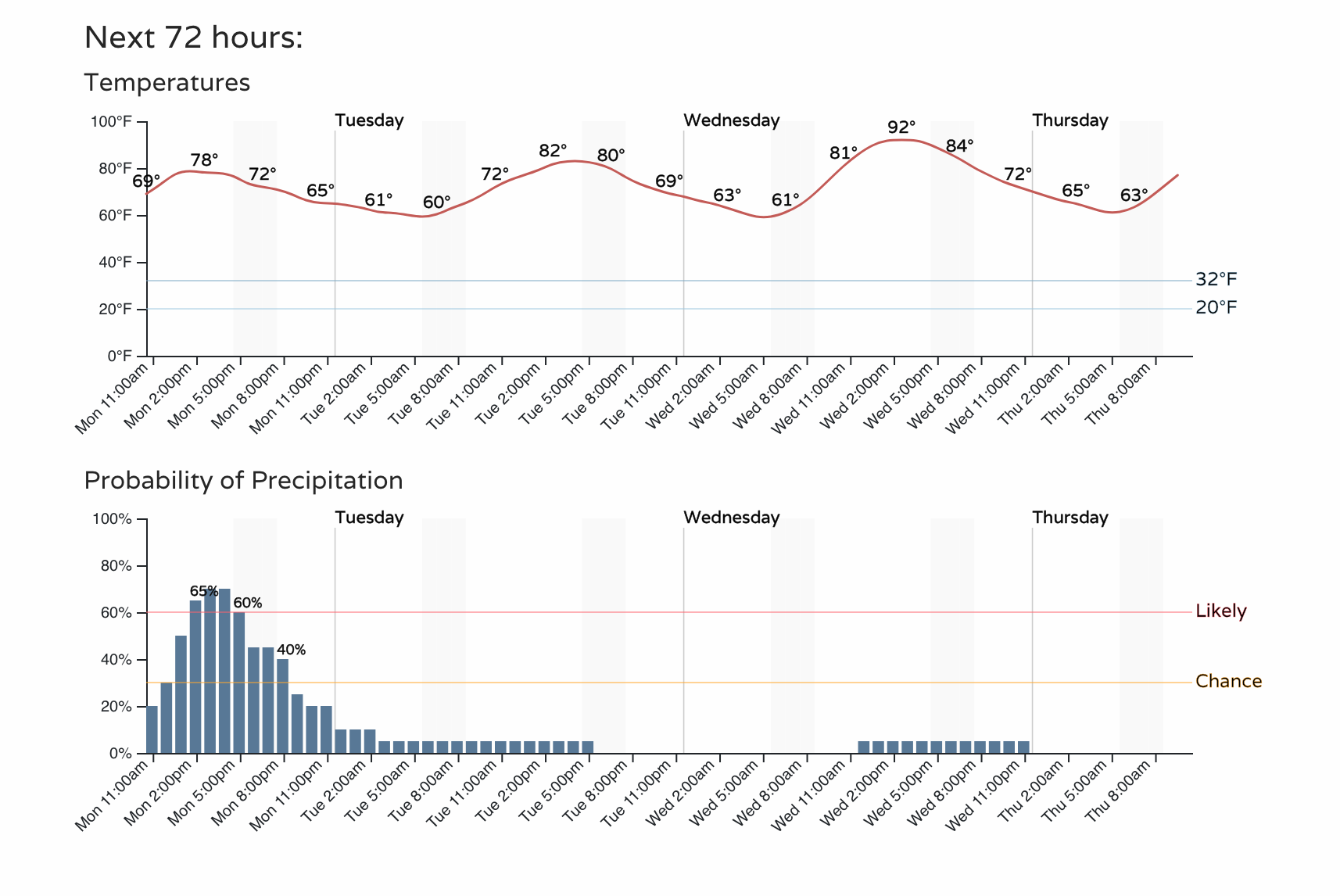 In case you missed it:
Summer gives us a chance to take stock in our efforts here at Weather5280 and regroup a bit before another active winter season across the region. This summer offers a unique twist to this summer ritual, as this year we inch closer to the 10 year anniversary (!) of publishing weather updates as Weather5280, and 15 year anniversary (!!) of this project's concept on the whole.
It's mind boggling really. Where has the time gone? We've written about every winter storm since 2008 along the Front Range, and have enjoyed all of the ups and downs that come along with forecasting in this part of the world with all of you by our side. We cannot express enough how important your readership is to the ongoing effort here at Weather5280, and the joy it brings us to share our weather obsession with so many others that can't ever (ever!) get enough just like us.
To celebrate we've made some (we think) fun shirts to highlight some of the highs, lows, and weather records over that time. We'll be giving some away in September, but if you're interested in buying one for yourself, get in touch! support[at]weather5280.com.