Sixth Annual First Snowfall Prediction Contest Starts Today!
Although chilly today, it seems like every year we kick this off we're coming fresh out of a record-setting heat wave with snow snowhere on the mind. But before we miss the opportunity, and with October just a few short days away... today we kick off the SIXTH annual First Measurable Snowfall Prediction Contest! It will be open for two weeks, closing the night of October 12th (provided we don't get snow before then, of course).
Go to the contest: https://www.weather5280.com/contests/first-snowfall-prediction-denver
The goal of the contest is to accurately predict the date of Denver first measurable snowfall (0.1" or more of snow at Denver International Airport).
Related: October outlook and more thoughts on winter
There are two tie-breakers for contestants that both pick the same correct date: first the contestant that guesses the total snowfall closest to the actual recorded snow total at DIA, then to the earliest submission as a secondary tie breaker. In other words, although the contest will go for two weeks, it may not do a lot of good to wait until the very end as folks before you could win in the event of a tie!
This year's grand prize will be two single-day lift tickets to Loveland Ski Area, which the snow-hounds out there know is once again in a race to open first. Second and third place finishers will each receive a Weather5280 T-shirt.
Last year the contest ended a few days early as Denver recorded its first measurable snowfall on October 9th, 2017. The average date of Denver's first measurable snowfall is October 18th.
The latest EURO ensemble run shows plenty of chilly air and plenty of moisture around over the next 15 days... could this year be early too?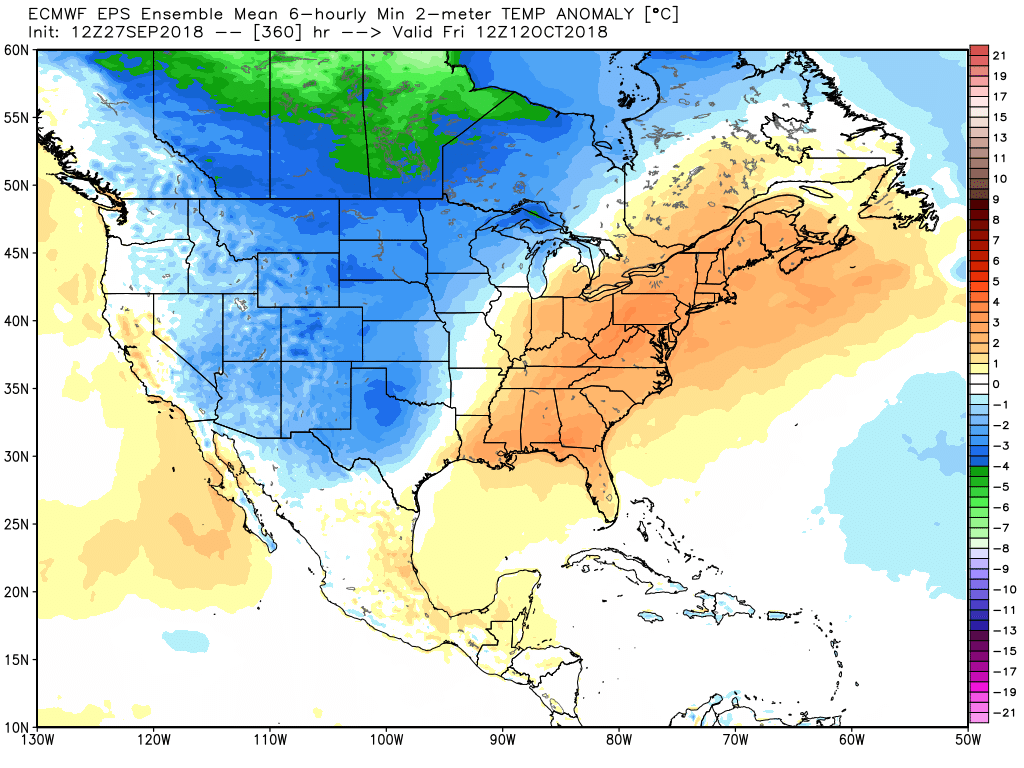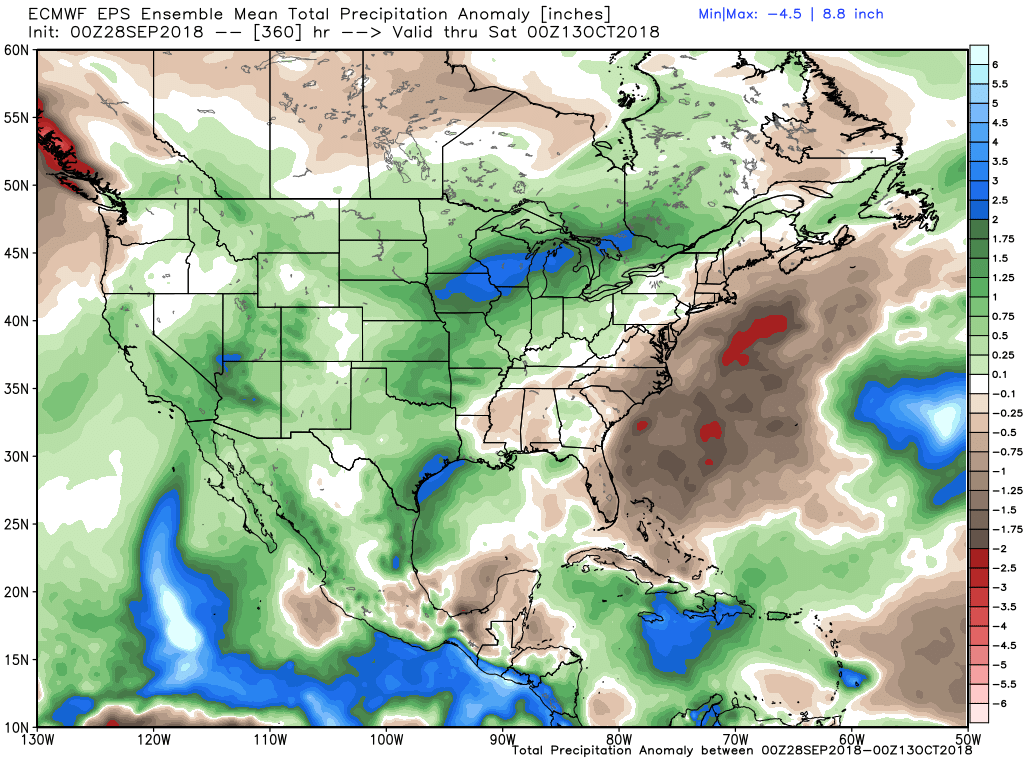 Good luck!