After the record cold and plentiful snow we saw to start the month across much of the urban corridor and Front Range, the last days of April will be summer-like across the state as very warm weather will take over for much of this week.
The official month-to-date snowfall total for Denver is just 3.7", below the long term average of 8.9" for April. Still, this is hardly representative of what we've seen in other Front Range cities this month (and really much of Denver proper itself), and did manage to push the seasonal snowfall to 57.6", which is above the longterm average of 57.1" for Denver. While many cities recorded a top 20 snowfall season to date, Denver will not, even with more snow possible before the end of May.
With all that wintry weather we saw to start the month, and a host of record cold days as well, it's probably no surprise the month is averaging well below average in the temperature department, a solid -3.2F below average for Denver through yesterday. The days ahead will make a good dent in that departure.
Temperatures across Northeast Colorado may approach the 90°F mark in some locations by Thursday, with the mid to upper 80s expected in Denver at this time: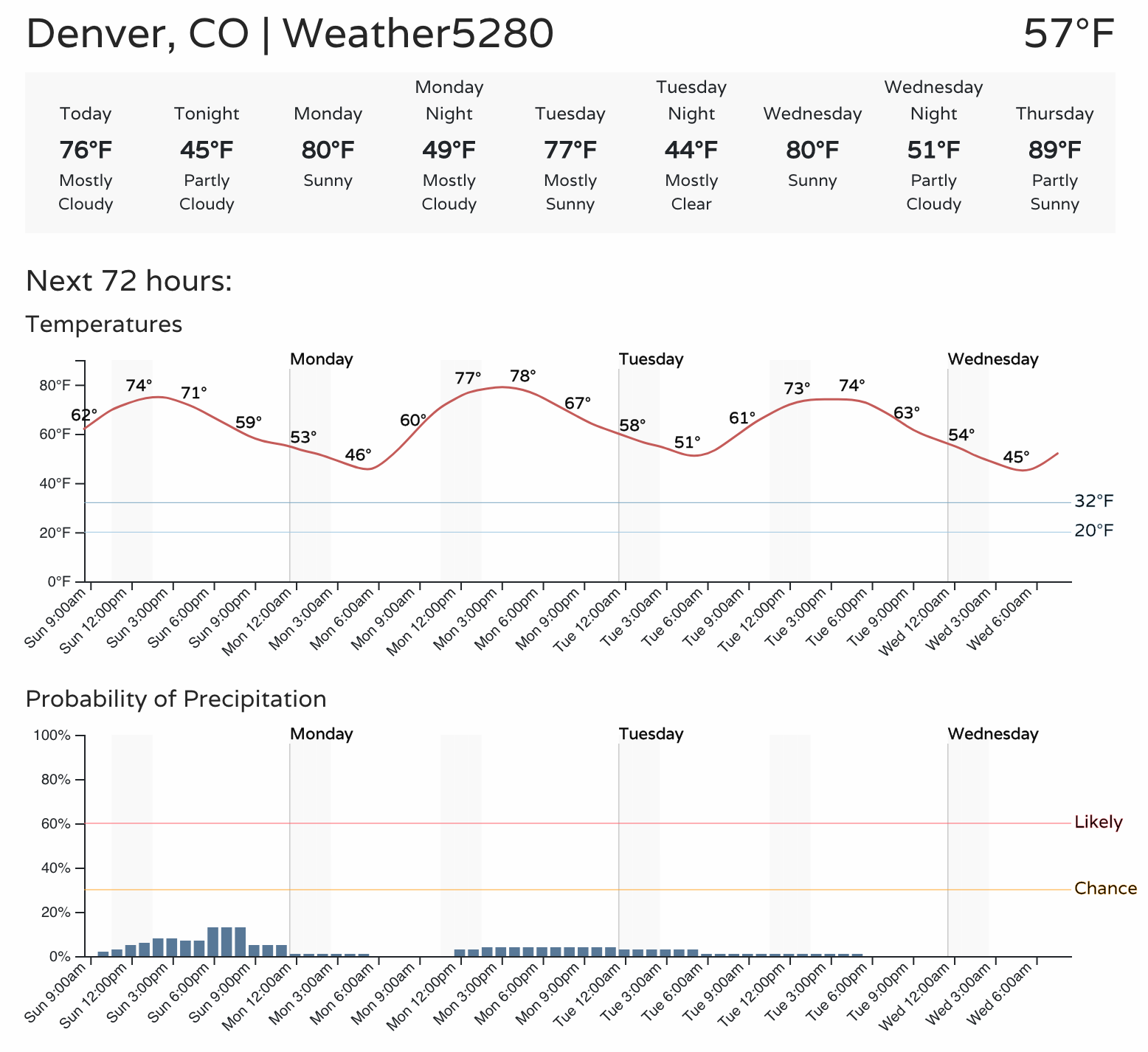 Each afternoon is expected to be quite warm through the entire work week, with mild overnight temperatures as well –– the mid to upper 40s most nights.
The high on Thursday will be approaching record territory. The current record for April 30th is 90°F, set back in 1992. At this time we expect we'll end up a degree or two short of this record... but it's certainly not out of the question that we at least tie, or perhaps even break that record -- or other records across Eastern Colorado.
Responsible for the heat? A stout ridge that will move overhead this week: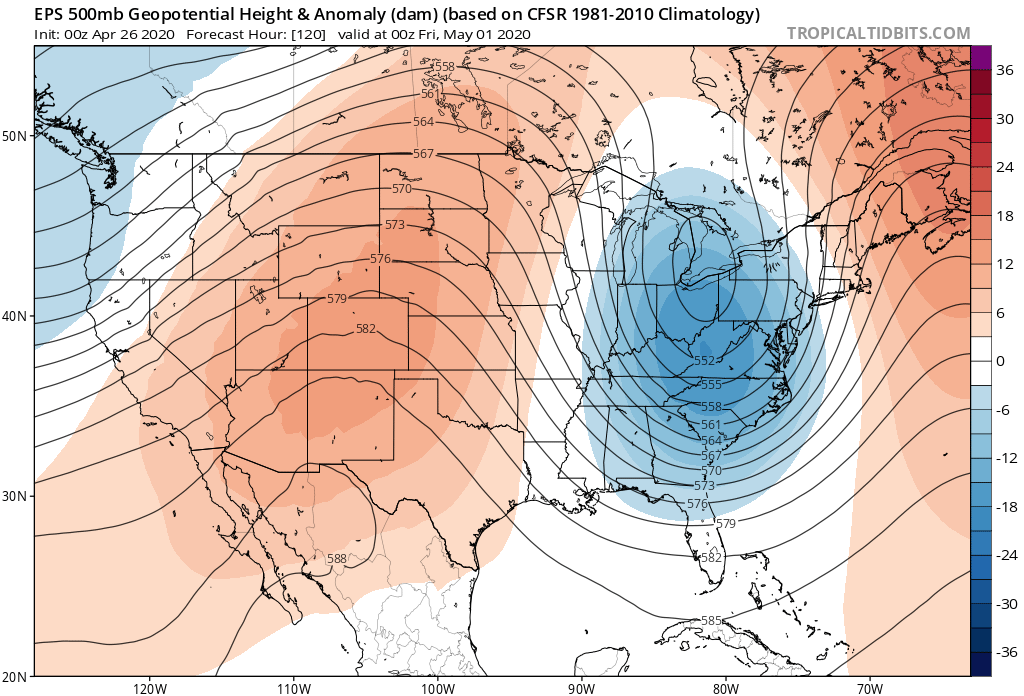 Forcing temperatures to warm well above average (here are the 850mb anomalies from the Euro):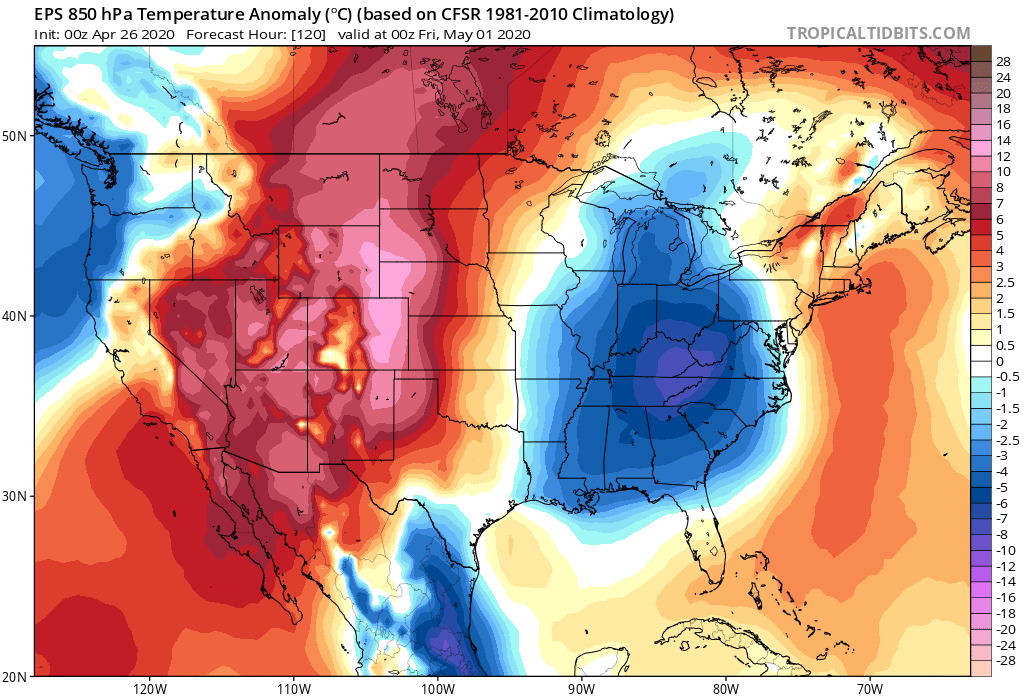 The Euro shows a cooler pattern developing as we start the first week of may, at least for a few days. We're entering a volatile time of year, so plenty of warm days ahead, but no doubt we aren't done with the cold just yet either.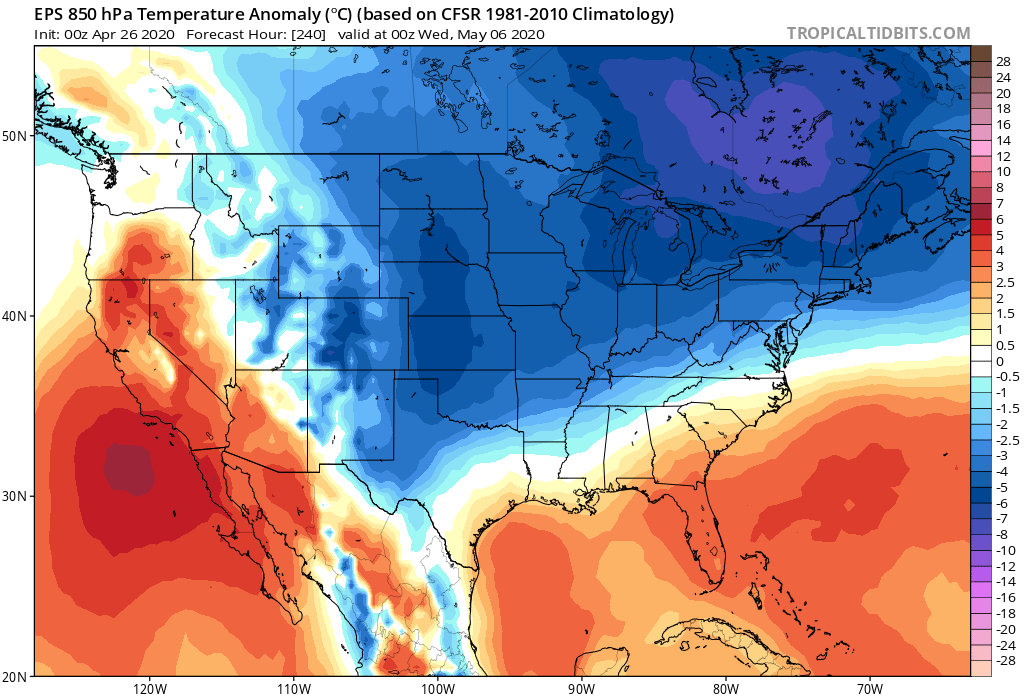 Get outside and enjoy the warm weather! Certainly easier to be cooped up at home with outside as a good option compared to some of those cold wet days we've seen of late.
One final note, we're close on the release of a brand new site! Hopefully it'll be a seamless transition, and an overall improvement. If you are an Insider, look for further updates on what impacts the changeover will have on you, and for all of our readers –– if you run into any issues, or have any feedback at all, please reach out! Email us: support@weather5280.com