After a weekend on the chilly side, including even some spotty frost issues this morning, the coming week looks to feature more warmer days than cool once we get beyond Monday.
The average high for this time of year in Denver has climbed to 71°F, and the average low now comfortably in the mid-40s at 44°F. You'll see in the image below most forecast temperatures are progged to run above average through Thursday, with the exception of tonight and Monday. Lows overnight tonight shouldn't dip quite as low as they did this morning, but down into the low 40s for most locales looks like a good bet, with highs only in the low to mid 60s on Monday with showers and thunderstorms possible:

By Tuesday we see daytime highs climb back into the 70s, with perhaps some low 80s showing up across the region both Tuesday and Wednesday.
We'll see some showers remain in the forecast Tuesday, but those chances drop from about a 40% chance on Monday to just a 10 to 20% on Tuesday. The driest day of the week right now looks to come on Wednesday, with fairly good ridging in place ahead of more troughing and possible wet weather to end the week: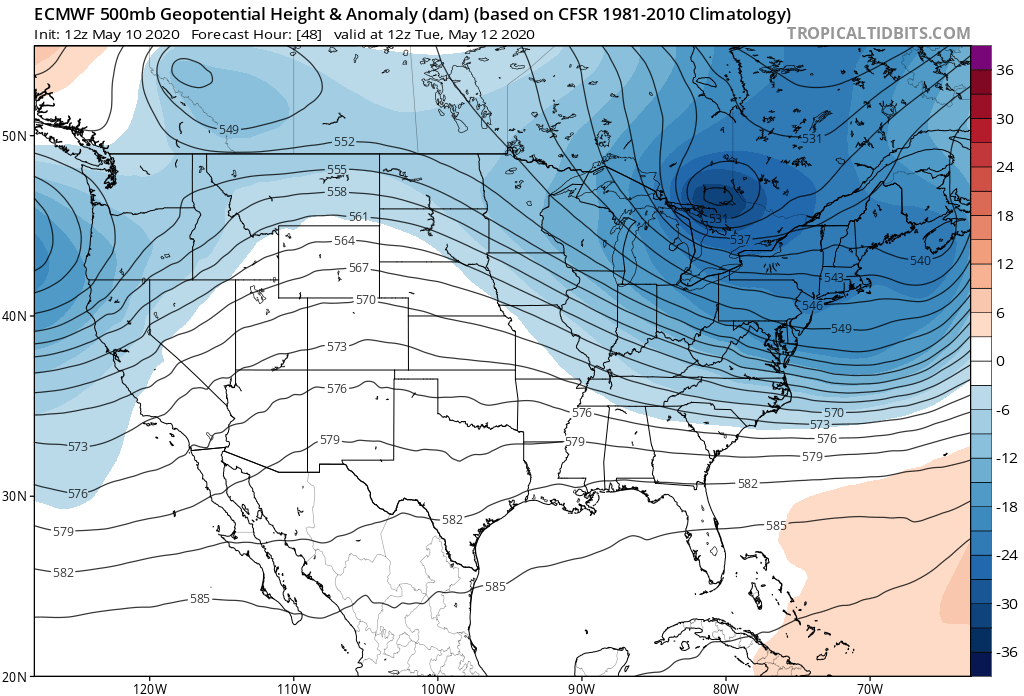 By Thursday night a trough moves into the Great Basin and will help deliver a better chance of rain and snow to the state to end the week: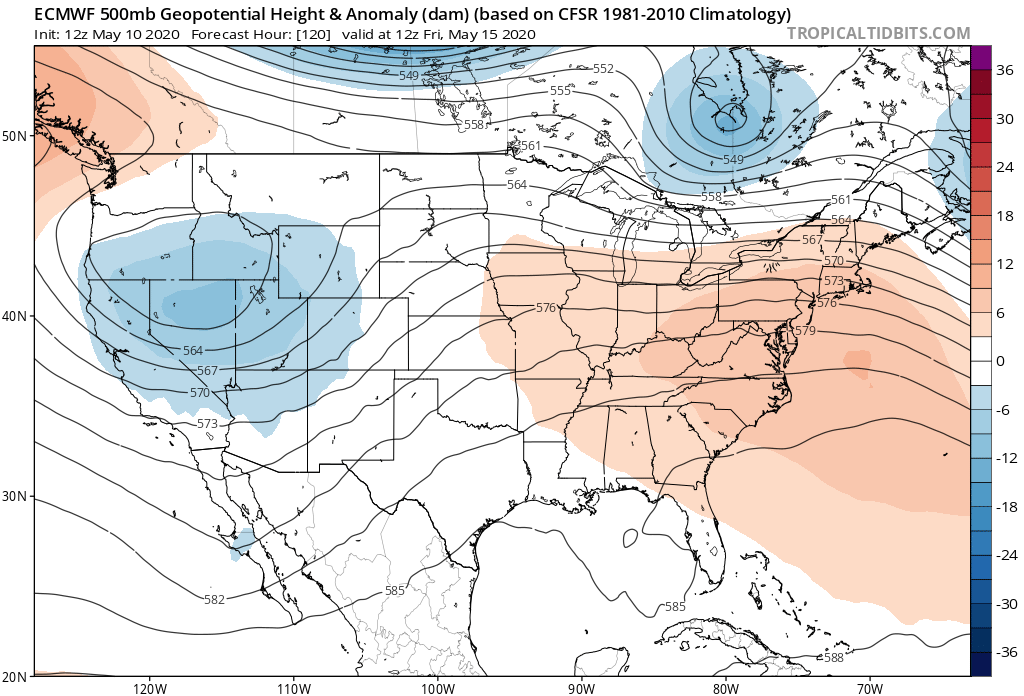 You can see on the GFS good shower activity moving across Northern Colorado Thursday night and Friday, with some snow for the higher peaks, and pockets of heavier rainfall at lower elevations a possibility: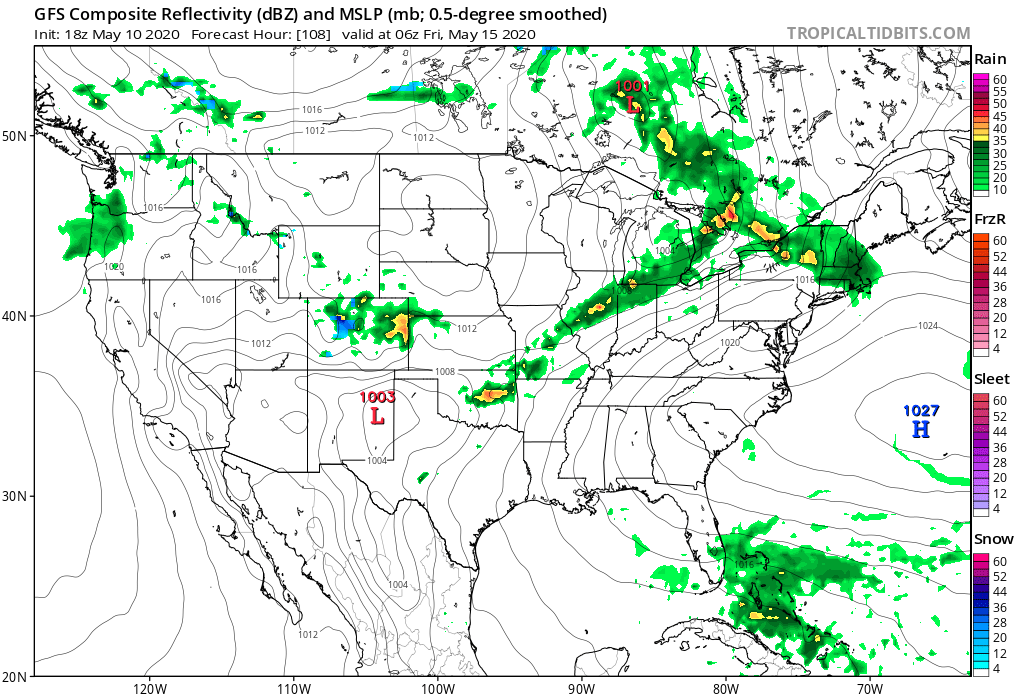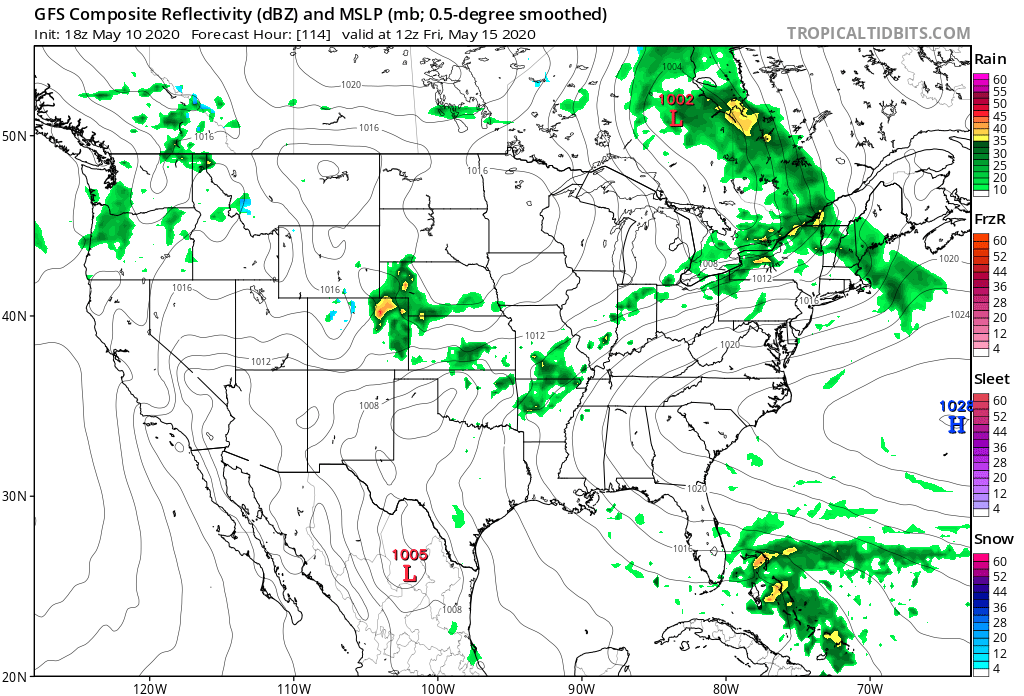 The GEFS ensemble would agree with this overall assessment. You see some wet weather moving through tomorrow, a break midweek, then higher uncertainty but in general a wetter look by late week returning to the forecast. You'll note a few blues showing up in those 6 hour precipitation forecast blocks, indicating some ensemble members hinting at the possibility of some beneficial moisture (??) –– if not in your backyard, somewhere across the region it seems.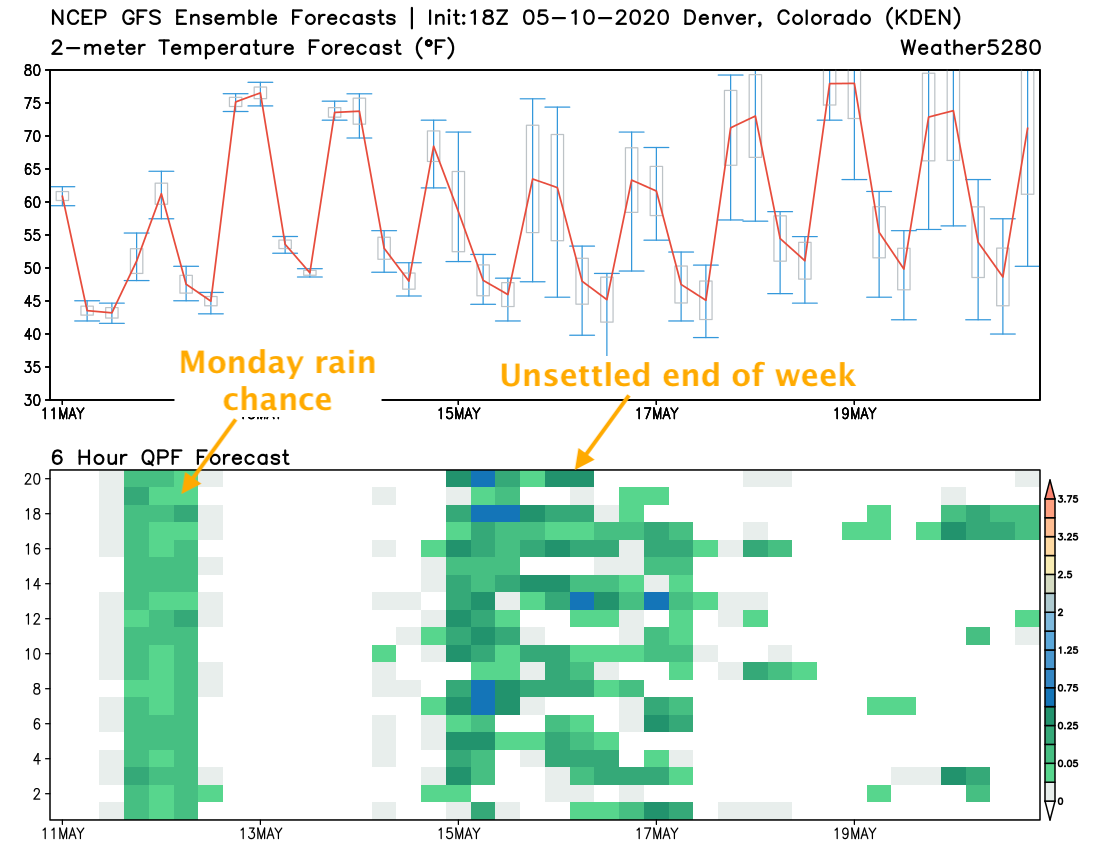 And finally, the European ensemble mean showing above average precipitation for much of the state over the next seven days. An improvement to how things have looked in some time, and of course welcome news with the worsening drought conditions we've been discussing.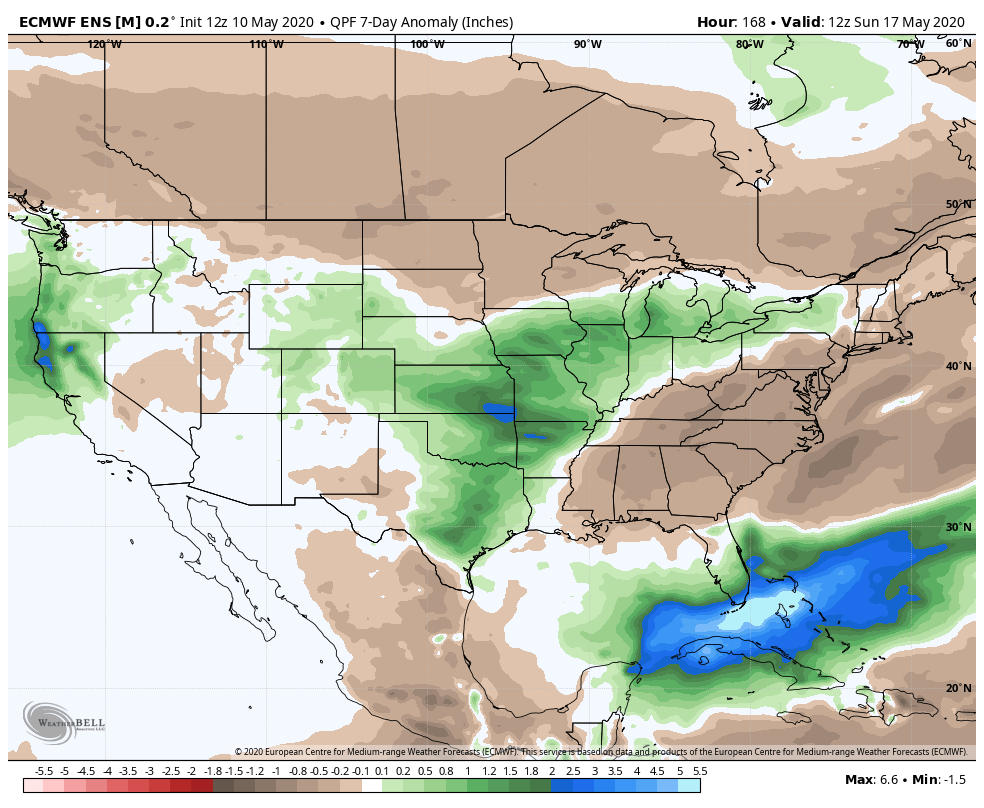 We'll see if the models end up a bit heavy handed with this moisture outlook as we get closer and keep you updated. For now a positive sign as we need the moisture, and perhaps if we can get the PNA to drop negative for a time, even believable. Stay tuned!