There's a system that will move through Sunday and Monday which will bring the state rain, snow, and a few days of chillier weather. We talked about this in last week's SOTA as a system to keep an eye on, and, while its impacts have been hit and miss in the modeling over the last days, consensus is growing that we'll have some wet weather to contend with over the holiday weekend.
While perhaps not enough to erase the statewide precipitation deficit which we discussed a few days back, you'll see below some models showing some beneficial moisture from this storm barring any big changes between now and the latter half of the weekend. The Euro five day ensemble mean (below) even shows some above average precipitation for the greater Denver area/Palmer Divide, extending southeast. Remember that analog package we shared showing a pocket of above average precip?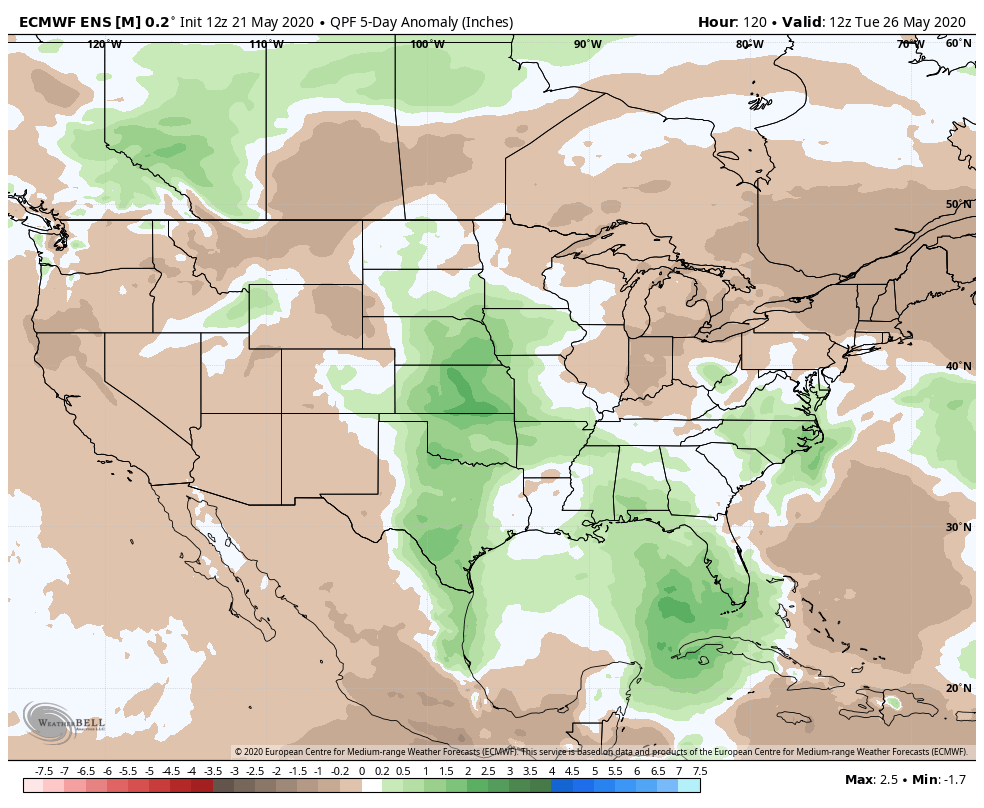 Let's look at the surface animation showing pressure areas and precipitation from Saturday evening to Monday evening: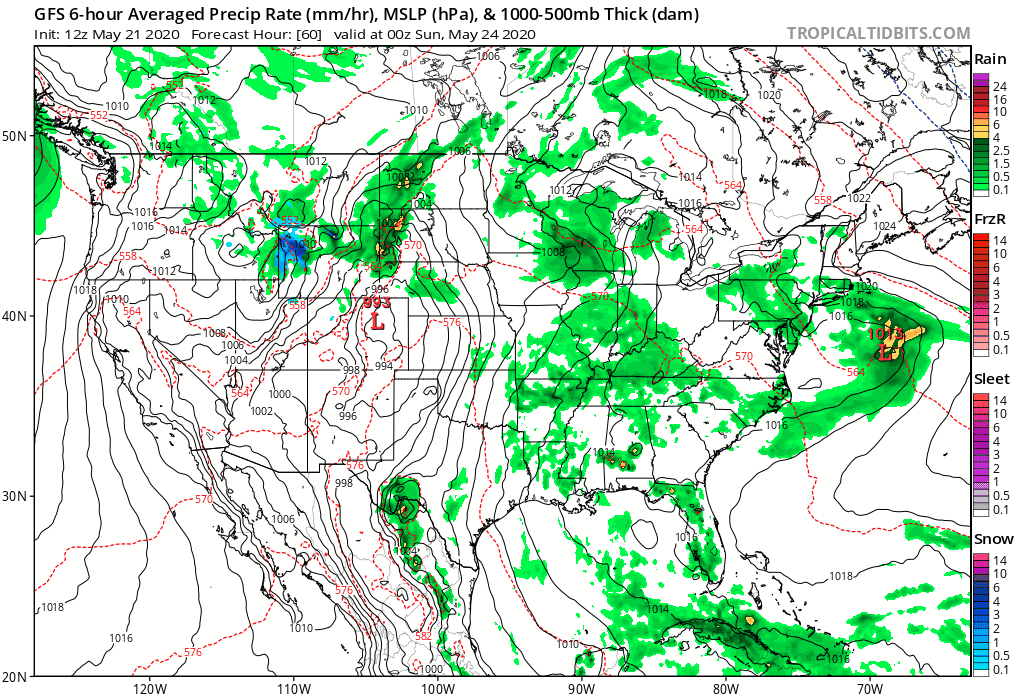 That system drops rain, snow, and is far enough south to deliver colder than average temperatures across the state.
Let's look at precipitation and snowfall totals for Sunday morning: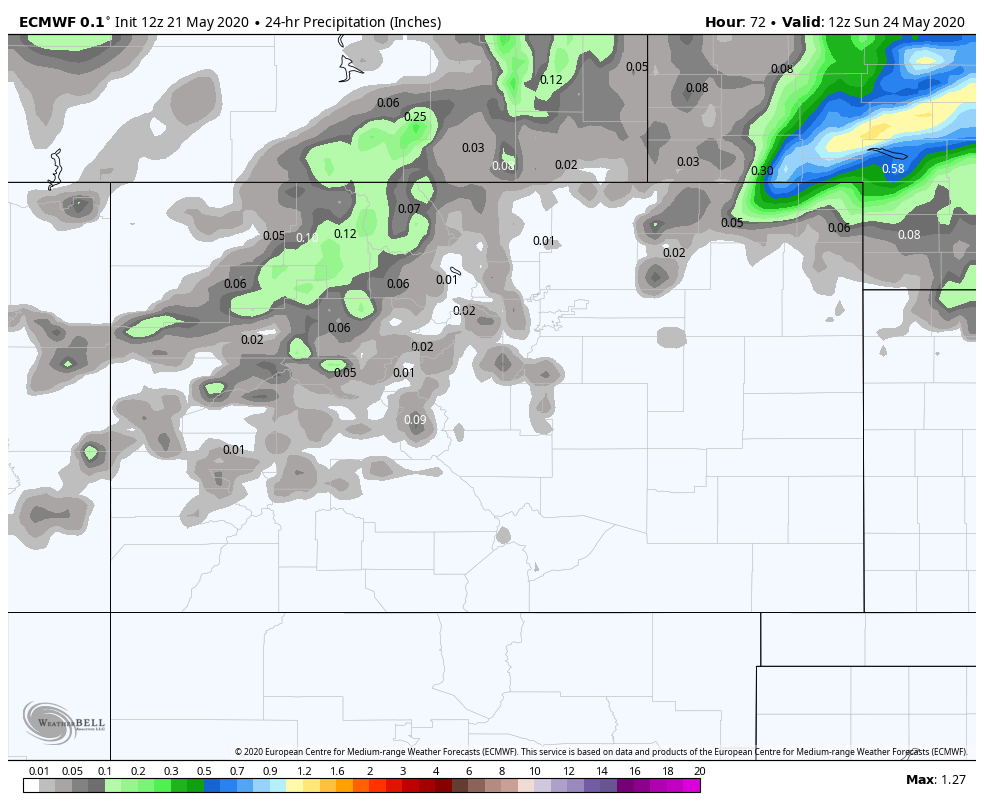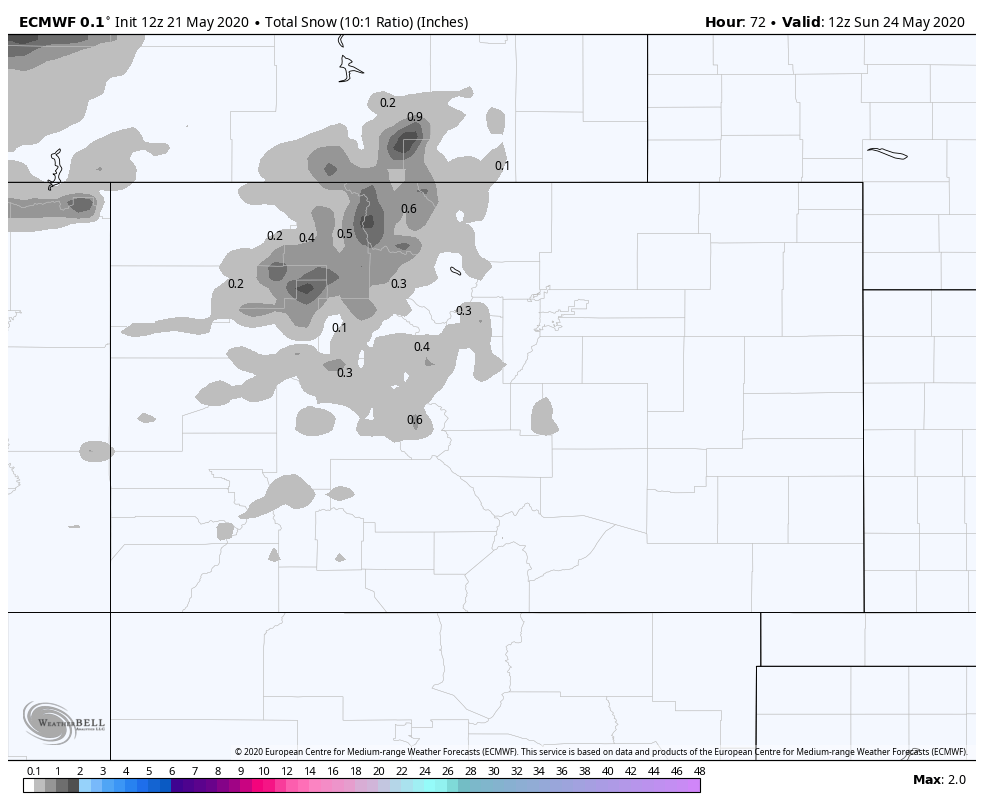 The same as above but for the 24 hour period ending Monday morning: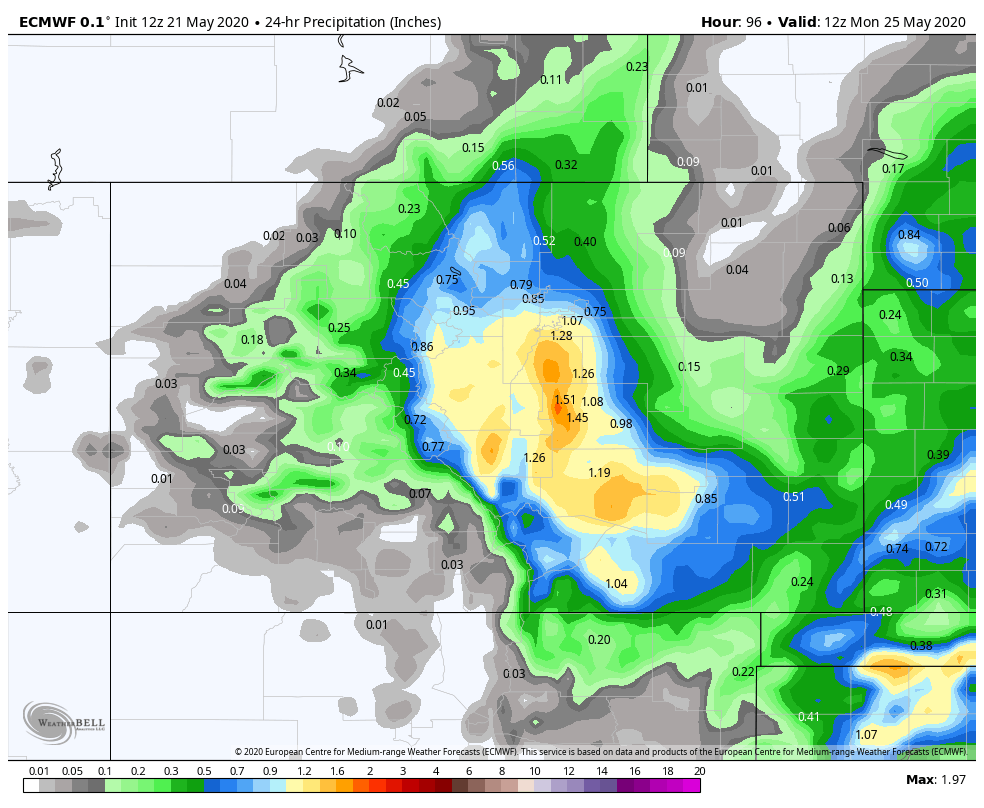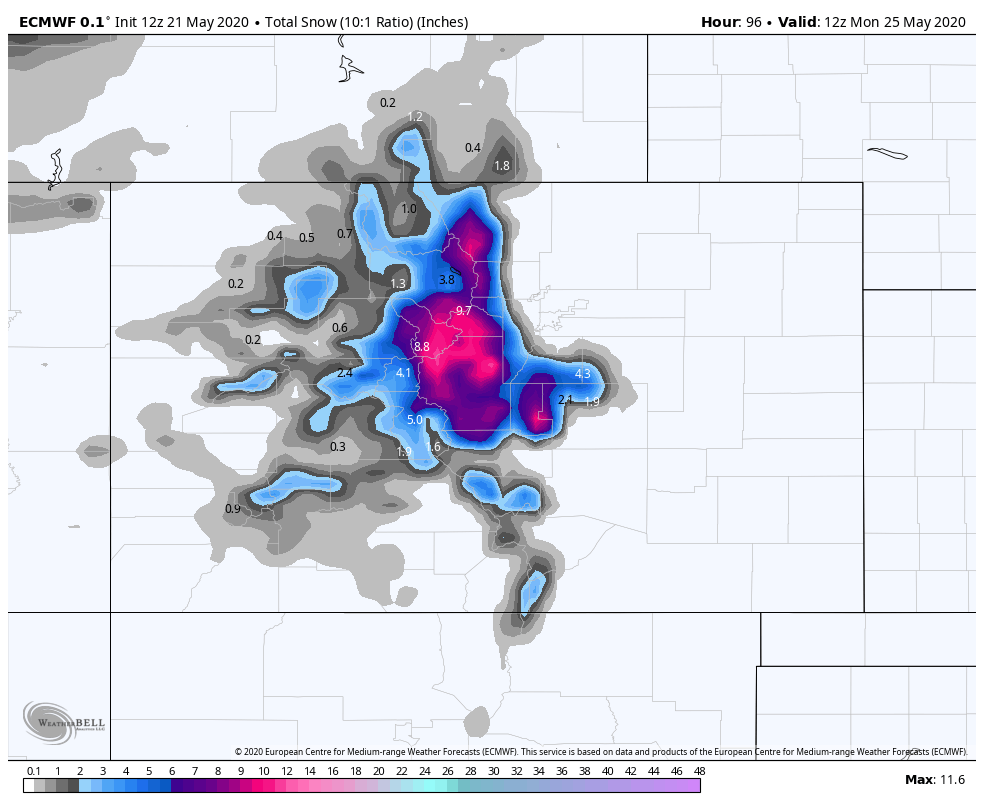 And, finally the 24 hour period ending Tuesday morning: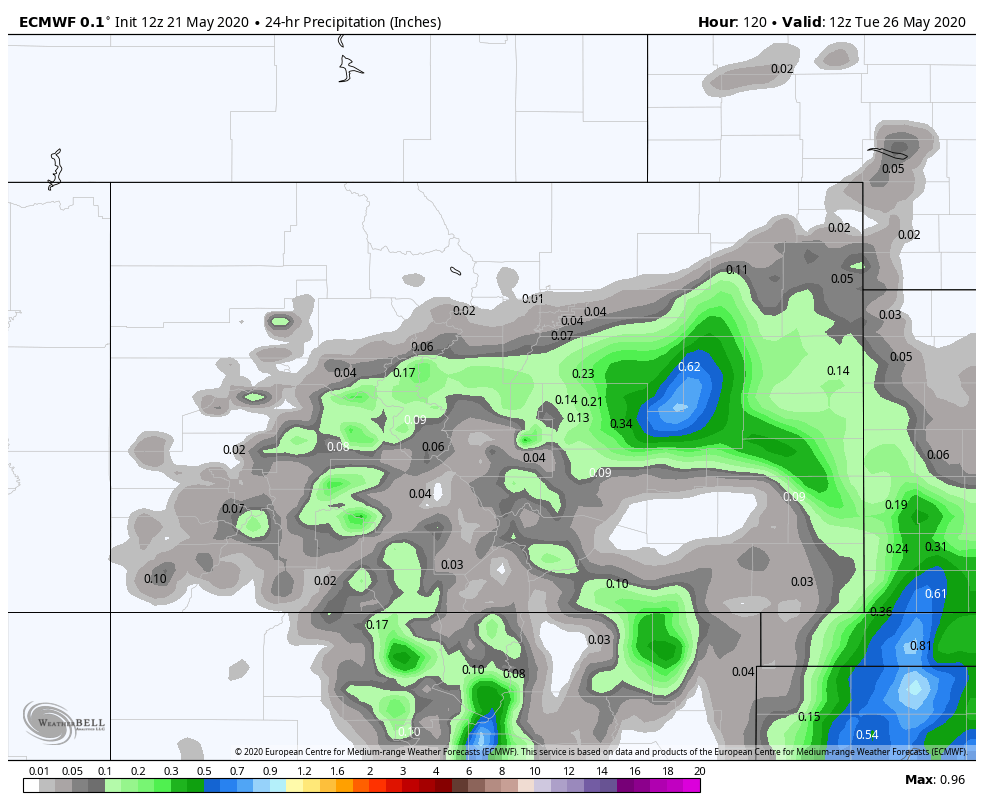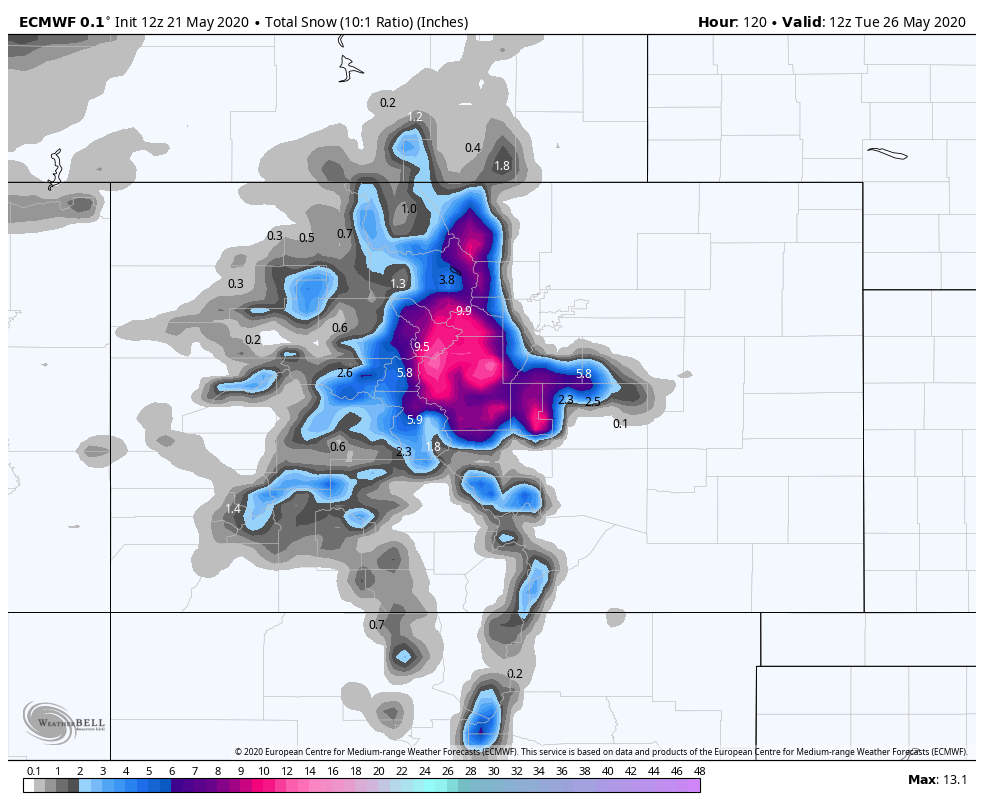 And finally, here's the ensemble mean through Monday evening. Overall lower on QPF totals than the operational above, but still a 1/2" to 1" for the Denver area, Palmer Divide, and points south/southeast (note much greater totals east of the state border!):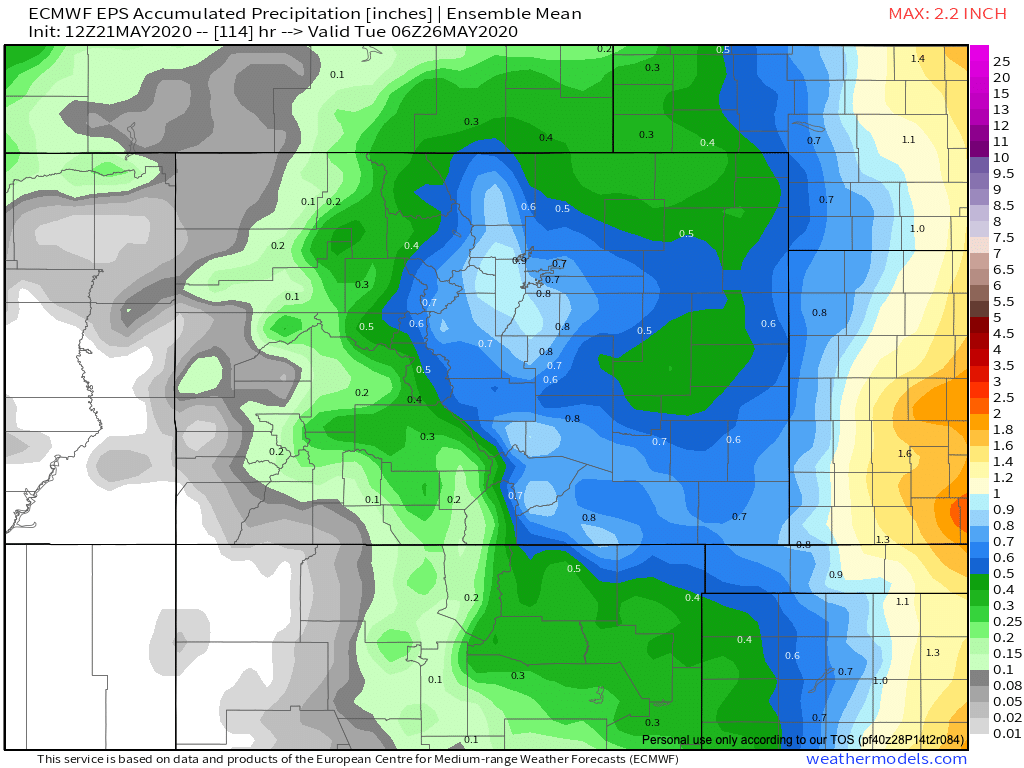 We've shown the Euro model here as it is most robust with the cold and therefore it does produce more snow, and snow on the Palmer Divide Sunday night. If you'd compare those images to the GFS or Euro Ensemble you would see that snowfall into the lower elevations as temperatures are a bit warmer in that modeling.
Since we are at a sensitive time for gardens, let's err to the colder forecast of the Euro for now and refine as we get closer.
In the metro area, Sunday into Monday should be watched closely if you have plants that you need to protect from the cold, parts of the Palmer Divide may get dangerously close to freezing for that vegetation. In Denver the current outlook calls for lows in the low to mid 40s, with MOS guidance showing a low of 42F Monday morning in Denver. Areas at elevations west and south of the city could drop into the 30s as shown below: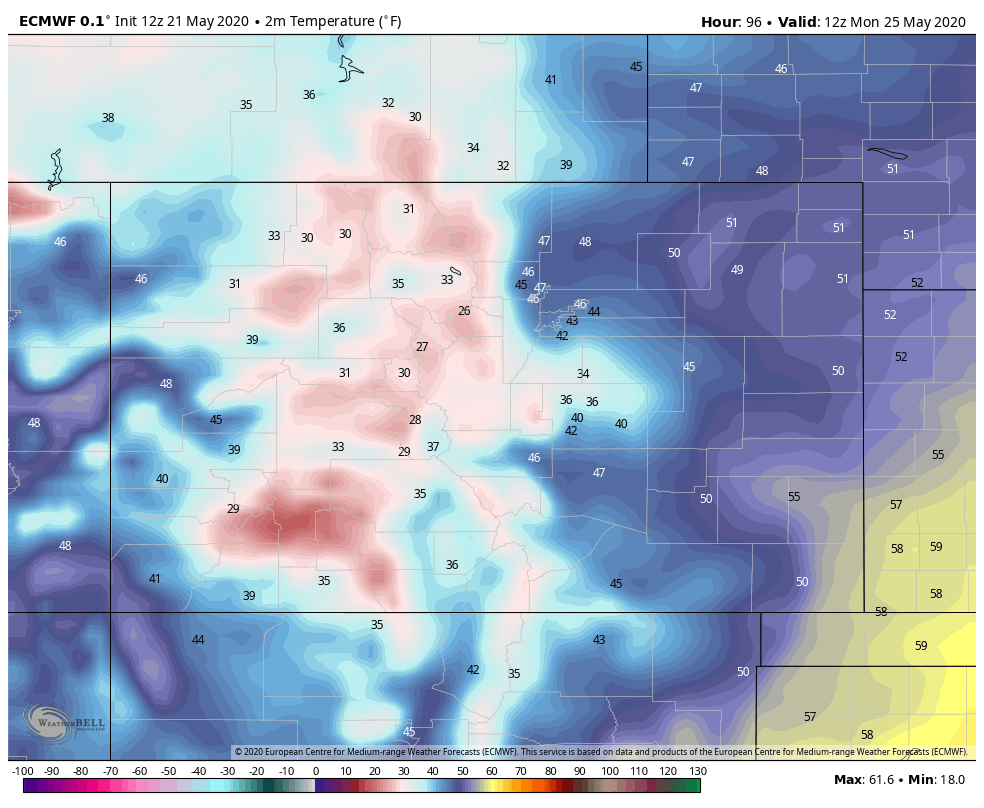 As far as the odds of receiving snow, below are our gamblers. Not exactly earth-shattering probabilities that we'll see any snow of significance at this time – but should the Euro have a better handle on temperatures, these probabilities will climb a bit as we head into the weekend, particularly for Castle Rock: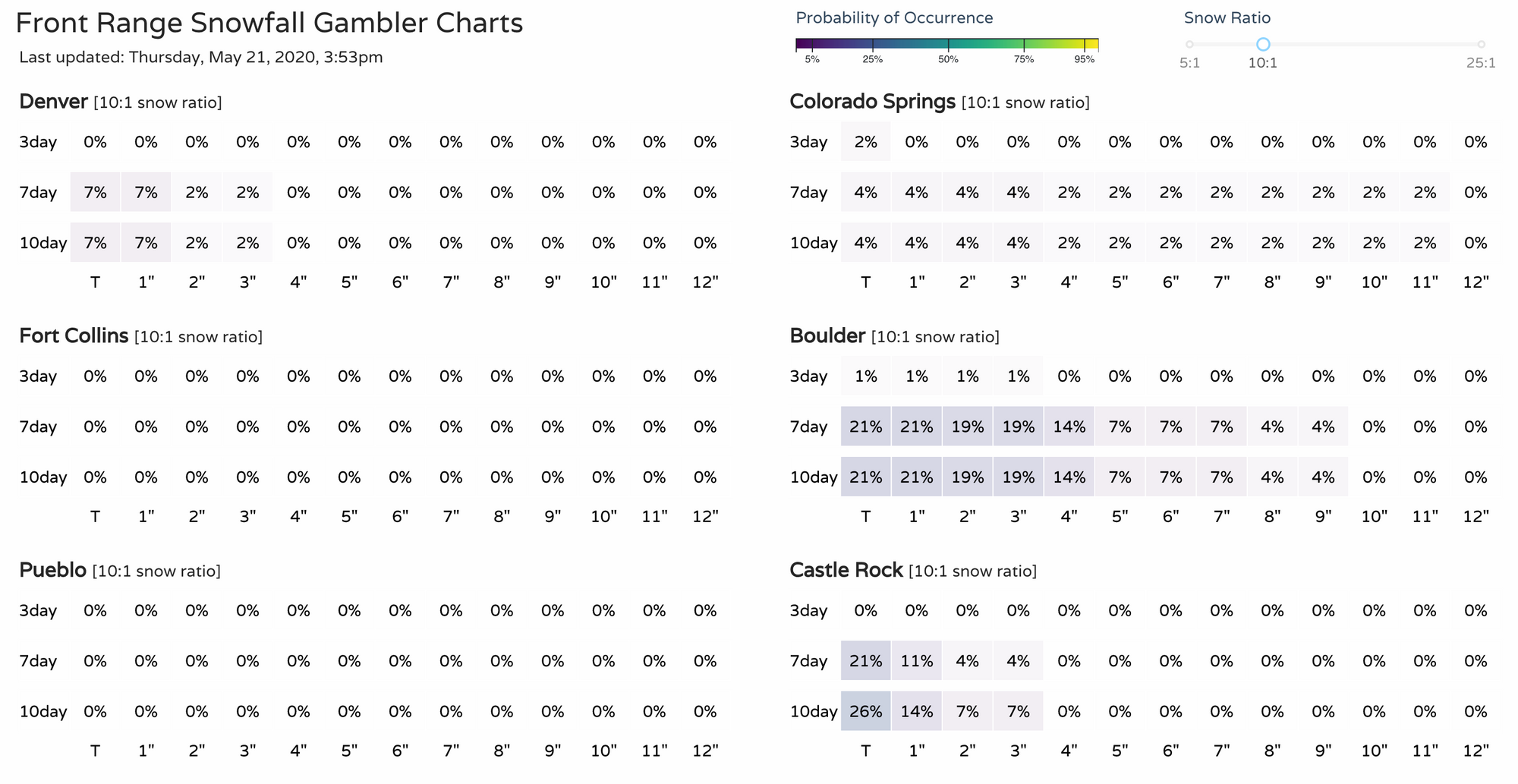 Not the best outlook for a holiday weekend, but we're in need of some moisture, so should this system keep its act together we'd at least get some help in that department.
Stay tuned!