The severe weather outlook changed slightly since our post Thursday to cover more of the metro areas. A Severe Thunderstorm Watch is in effect through 9pm for all of Eastern Colorado.
From Friday afternoon through the evening, strong to damaging thunderstorms will be possible east of the mountains, over the metro areas and on the plains. Here is the latest outlook from the SPC, showing a Slight Risk for severe storms in yellow: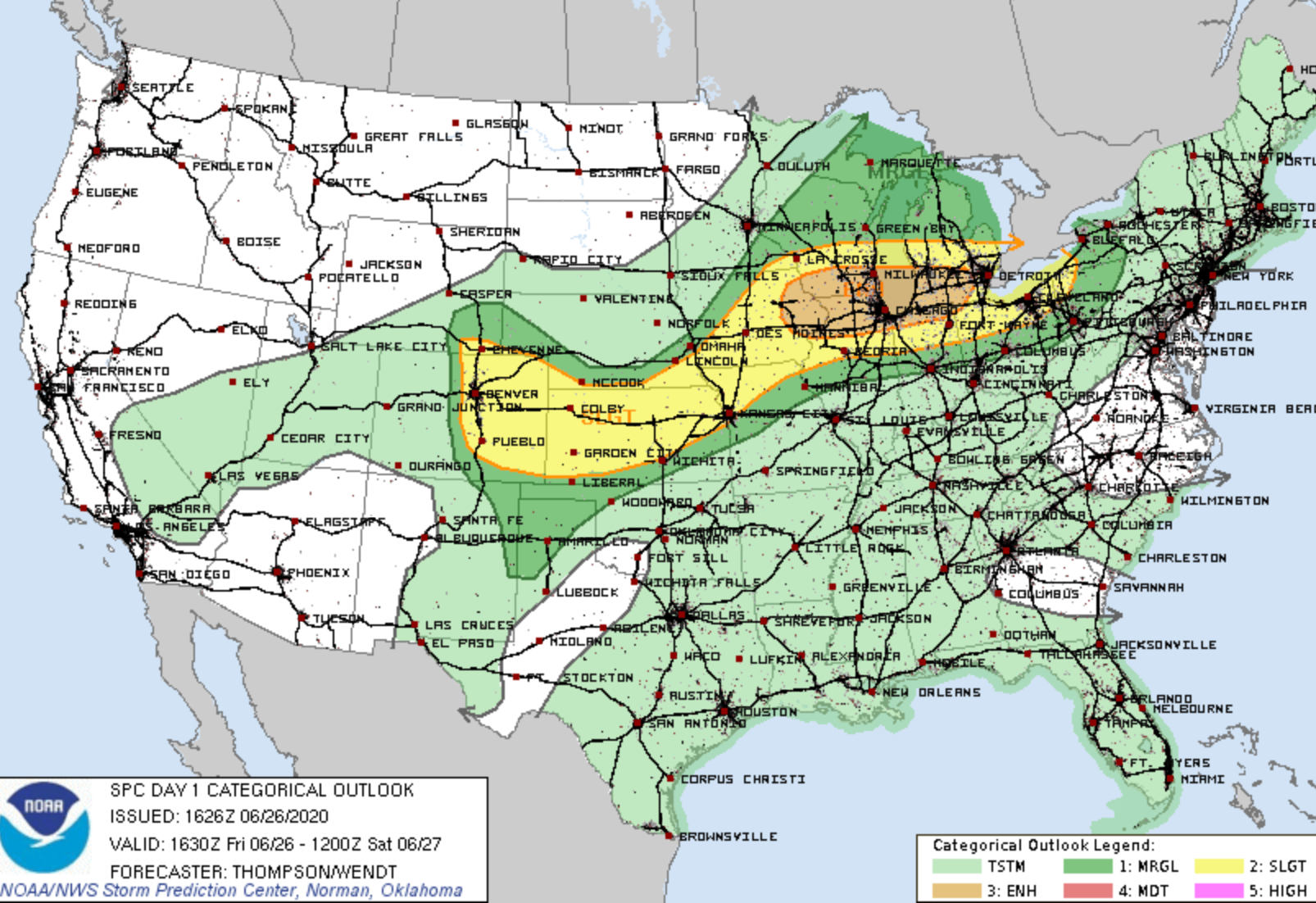 The greater energy has positioned itself on Jefferson, Douglas, Elbert, and El Paso Counties - and surrounding areas. A look at the latest hail outlook shows an enhance chance for damaging hail across the Palmer Divide this afternoon (denoted by hatched area):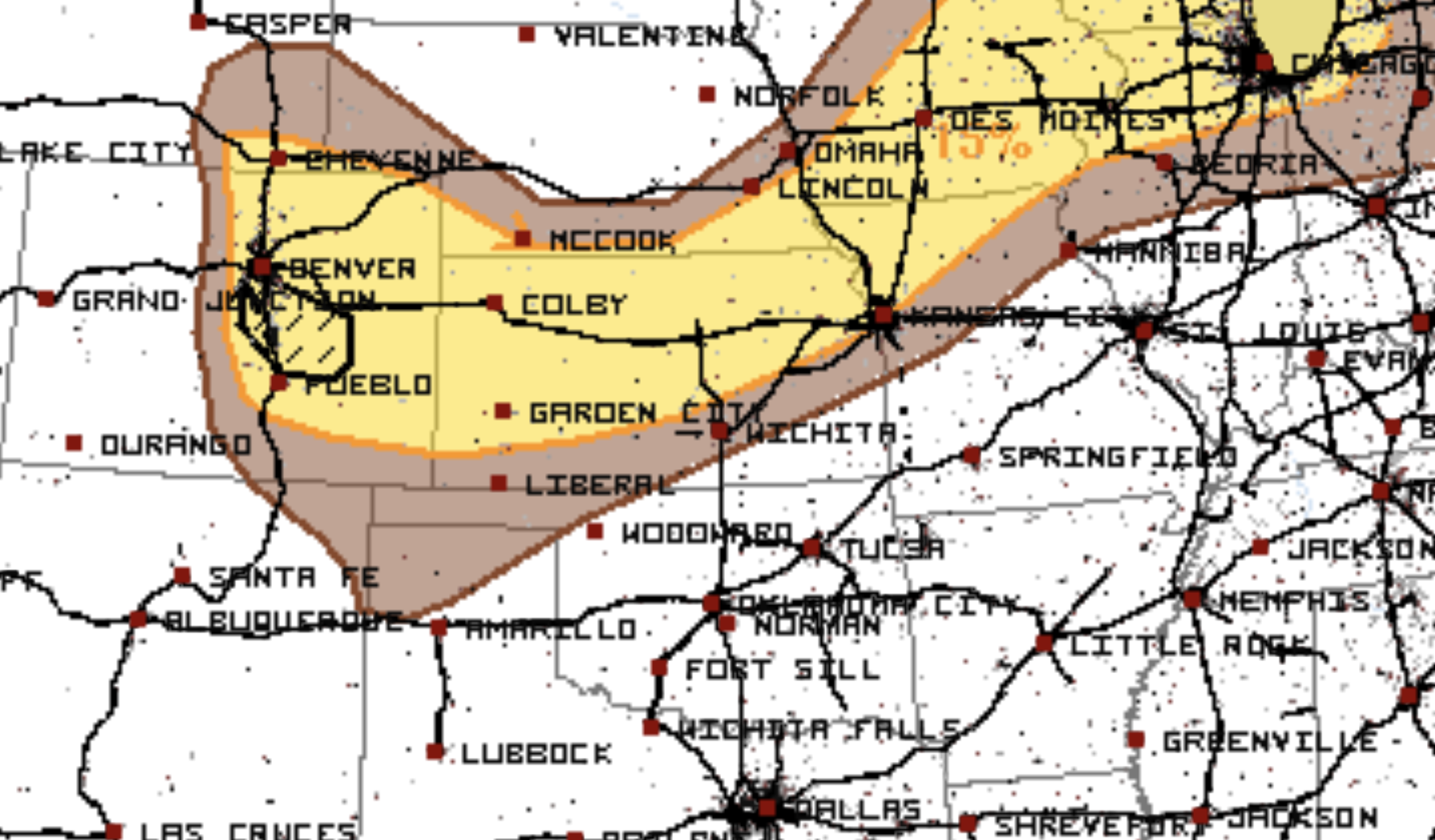 With plenty of energy in place to support strong storms as the move off the mountains over the next couple of hours.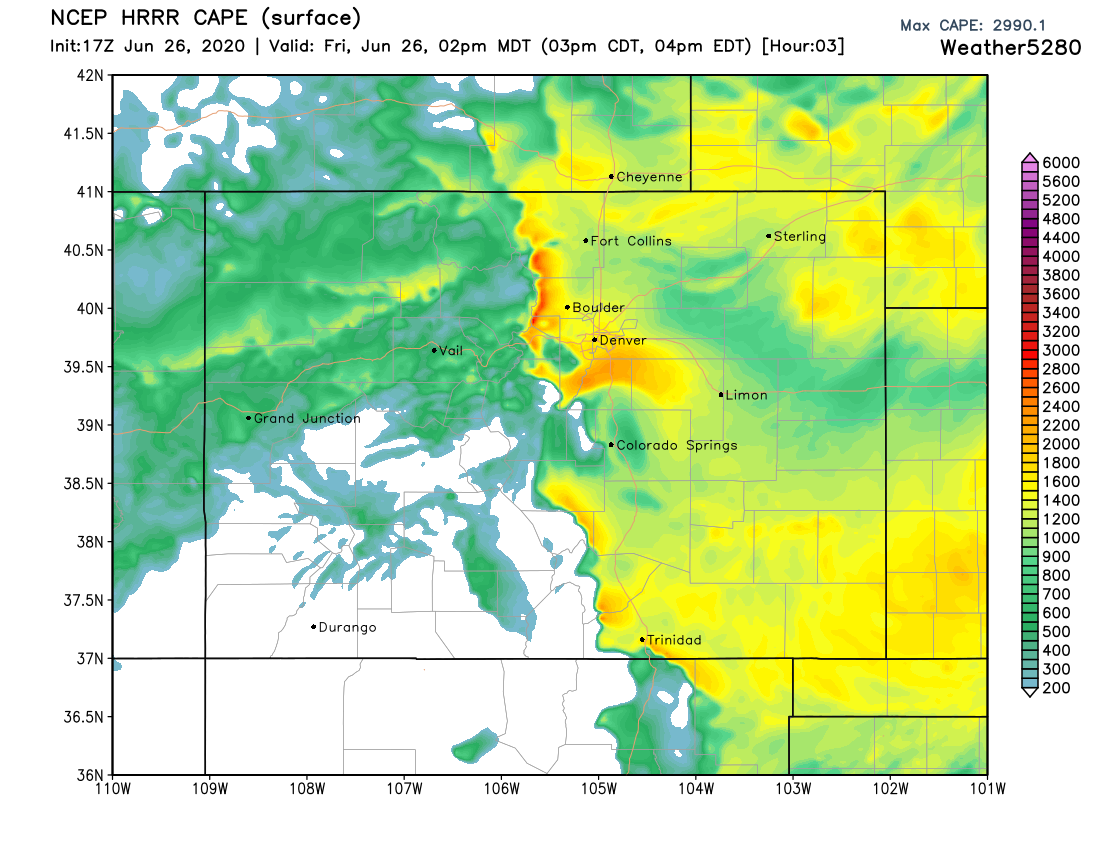 The SPC has issued a Severe Thunderstorm Watch for all of Eastern Colorado through the afternoon and evening. That means hail, wind, and isolated tornadoes will be possible near to or within Front Range communities Friday. There area under the Watch is shown in the blue polygon below: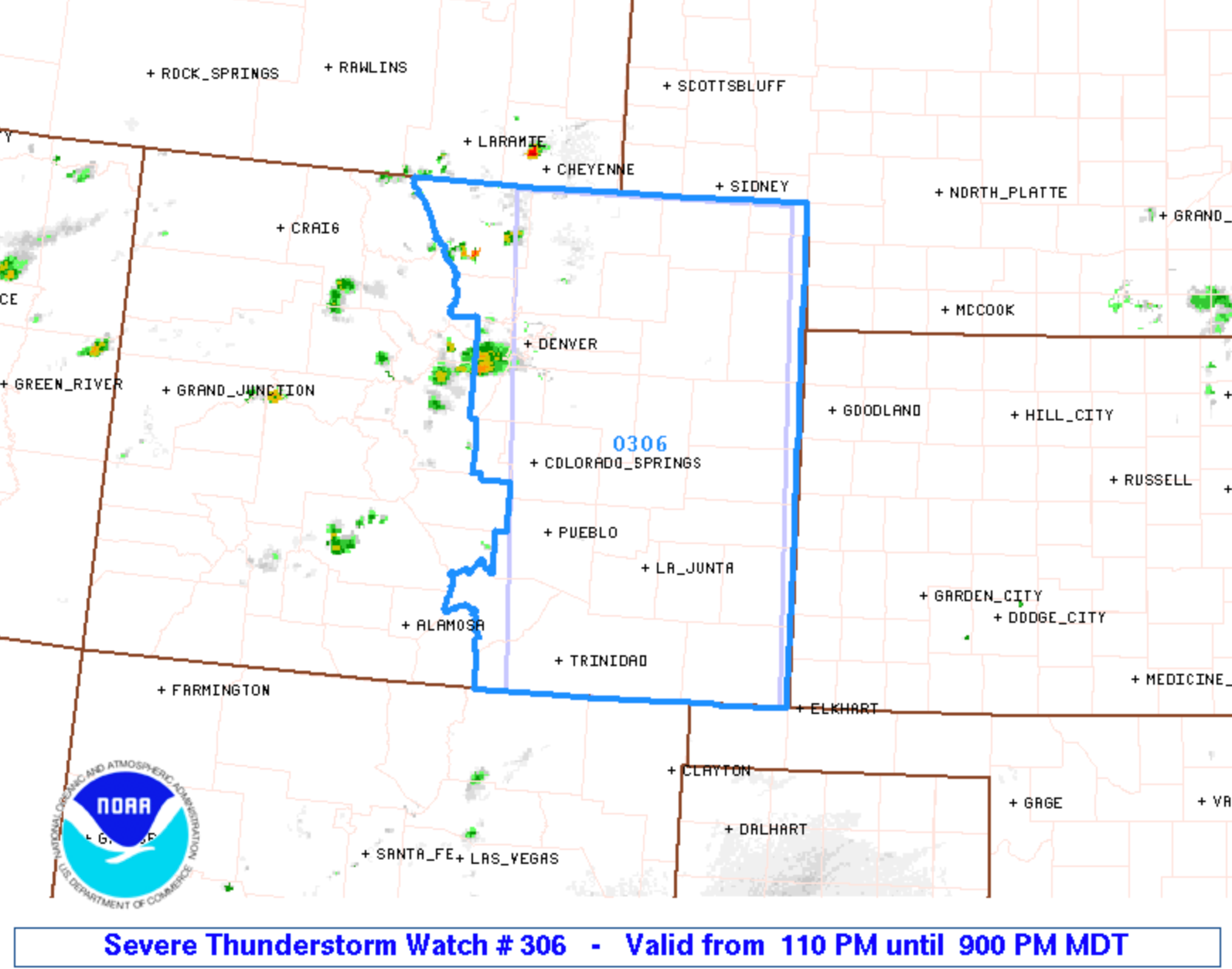 Gardeners, the primary impact is hail so grab some covers should you see a storm approach. This goes for your cars too!
The strongest storms will merge into a long line of storms over the plains this evening. Areas from Sterling to Limon and east will see the storms merge into a damaging wind threat in addition to remaining hail and an isolated tornado.
Here's an approximate timeline and location for thunderstorms. The HRRR pulls the showers now focused over the Front Range foothills east over the I-25 urban corridor in the next hour or so, with the model showing a few good cells overhead in its 3pm outlook: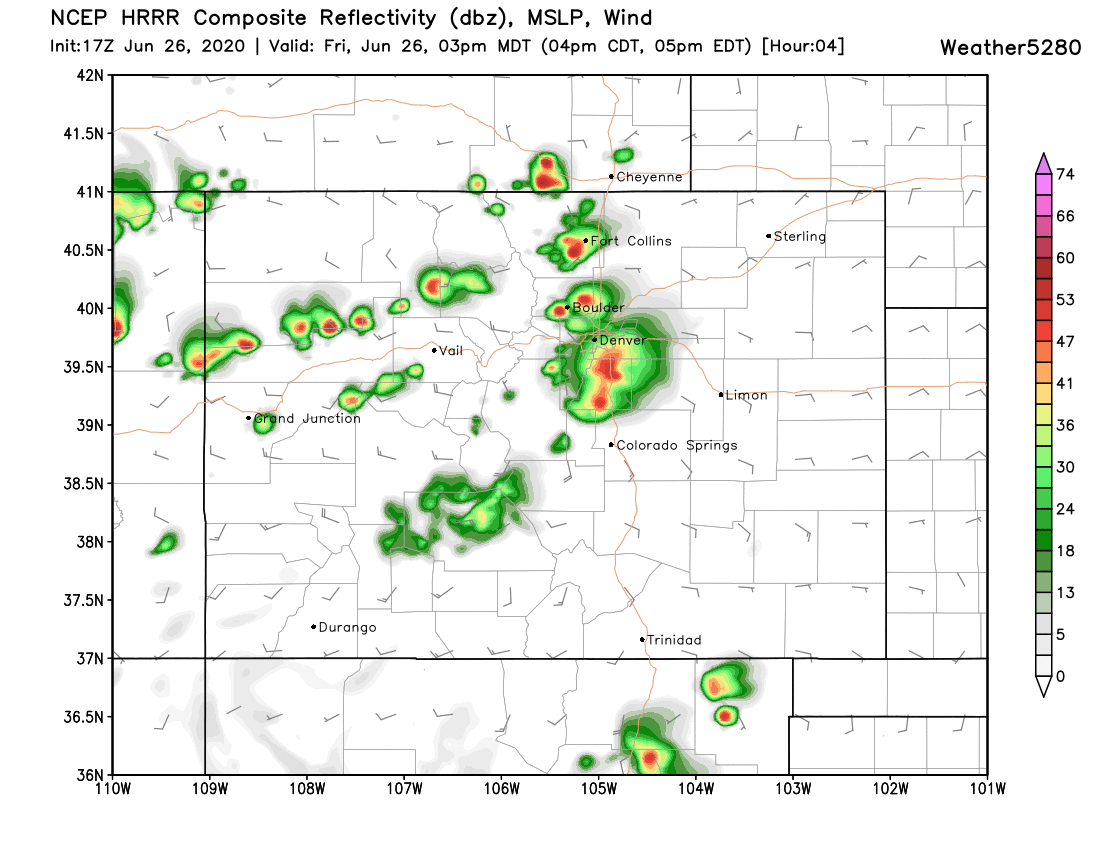 By 5pm that main line of storms is progressing east across the Plains: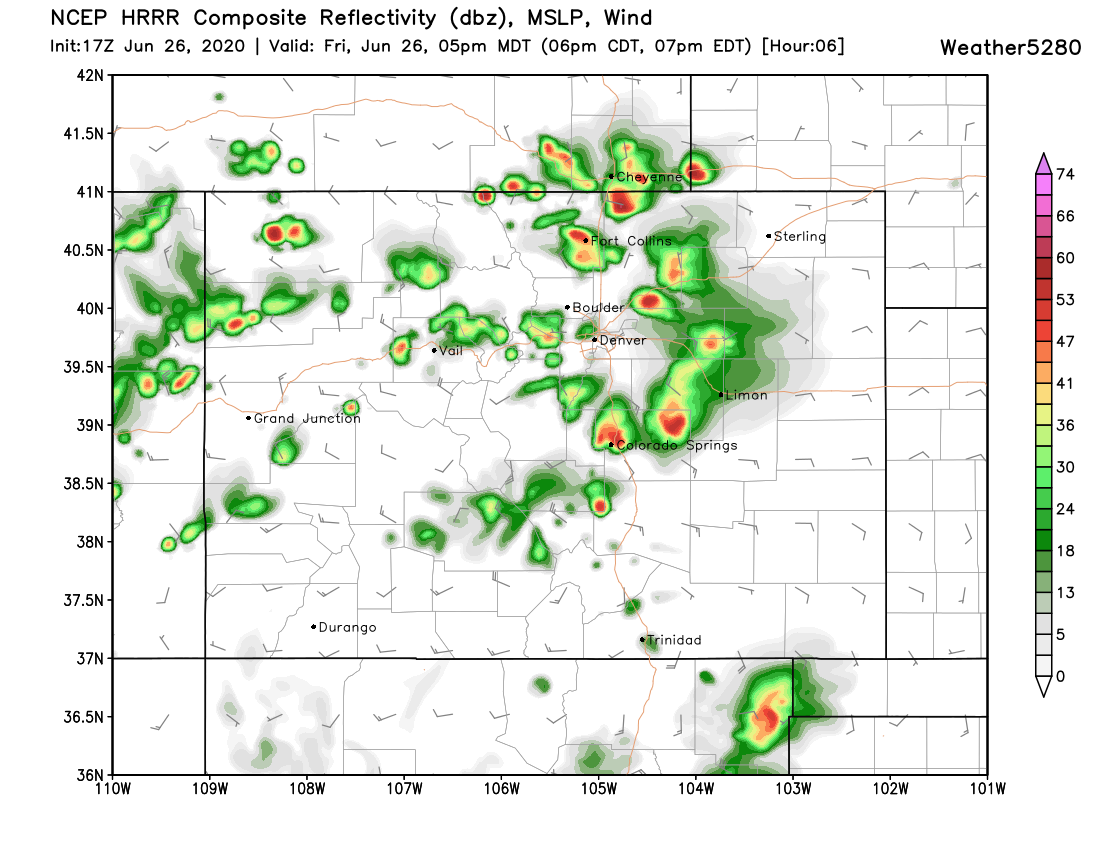 With strong storms ongoing into the early evening hours out east: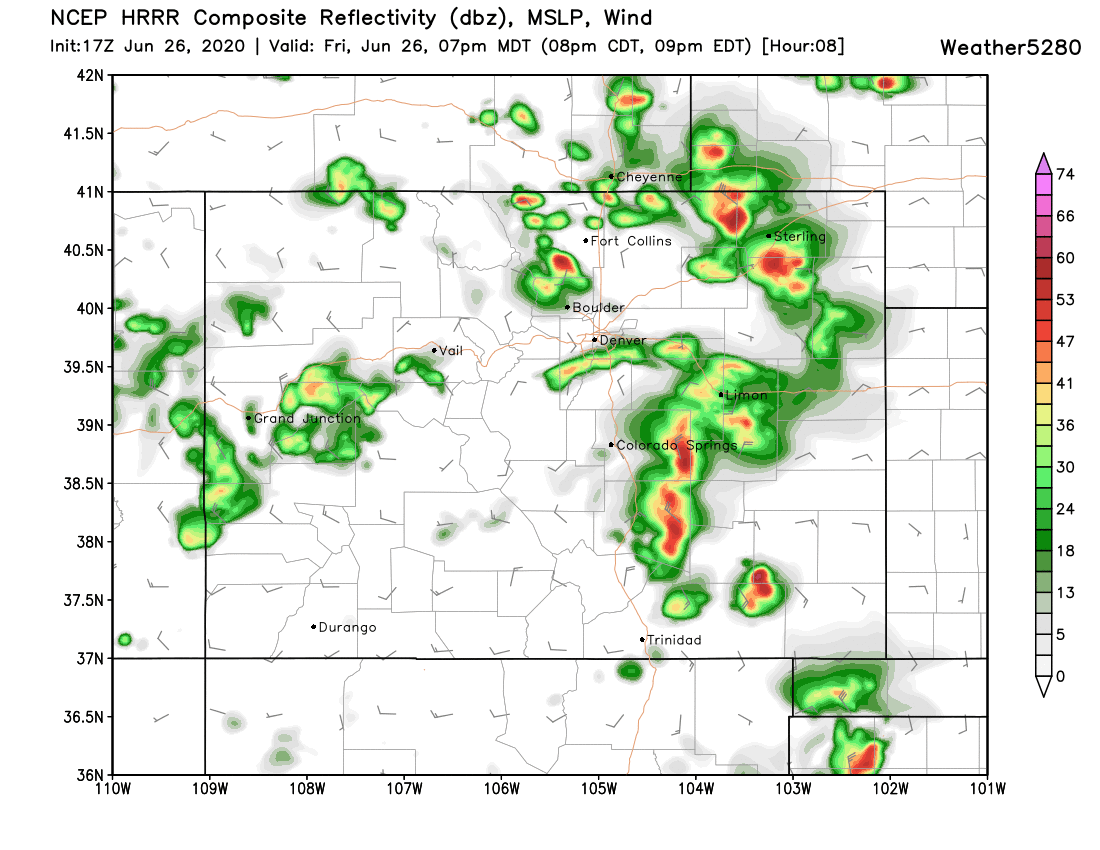 We'll see how things shake out! Hard to say what neighborhoods get the biggest storms today, but certainly if you live to Denver's south you have a good chance at seeing the stronger storms develop. That doesn't rule out the northern urban corridor, however, so stay weather aware.