Happy Father's Day! It'll be cooling off today and tomorrow with some scattered rain chances, too.
For today, Colorado will be impacted by the first to two cold fronts.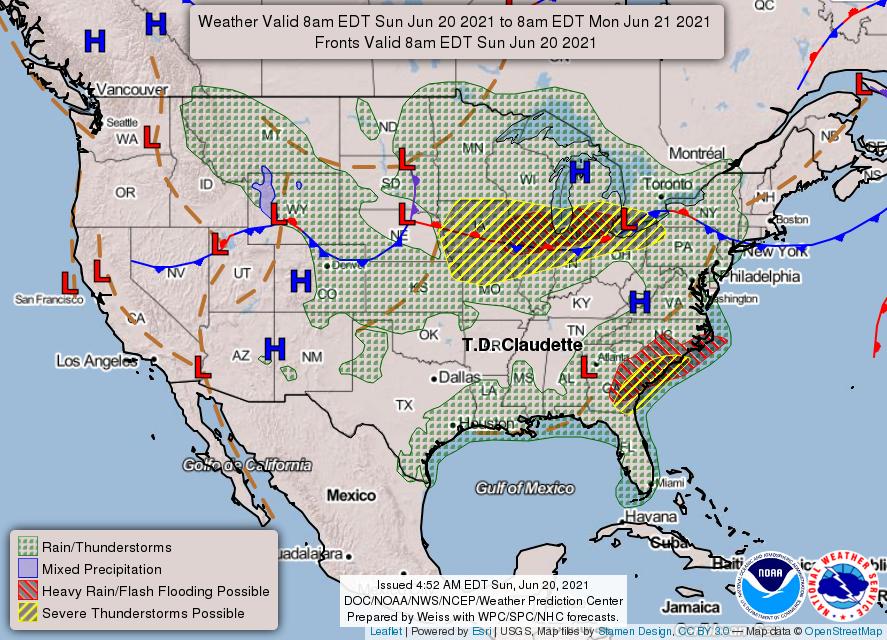 The coolest change will be across northern Colorado, and that's where - potentially - we will see the strongest thunderstorms too. More on that in a moment.
The second cold front will be pushing into northeastern Colorado Monday.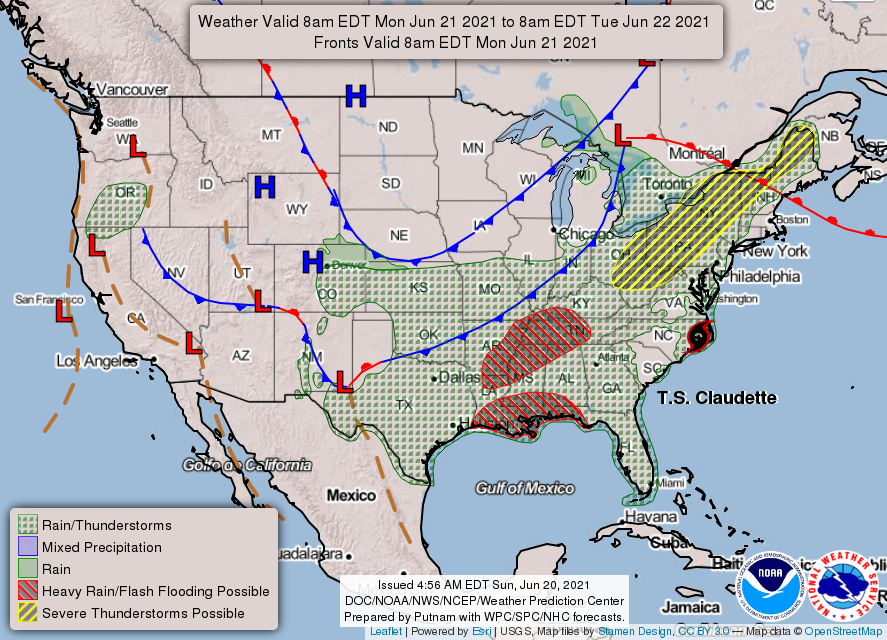 Let's look at temperatures across Colorado for Sunday and Monday.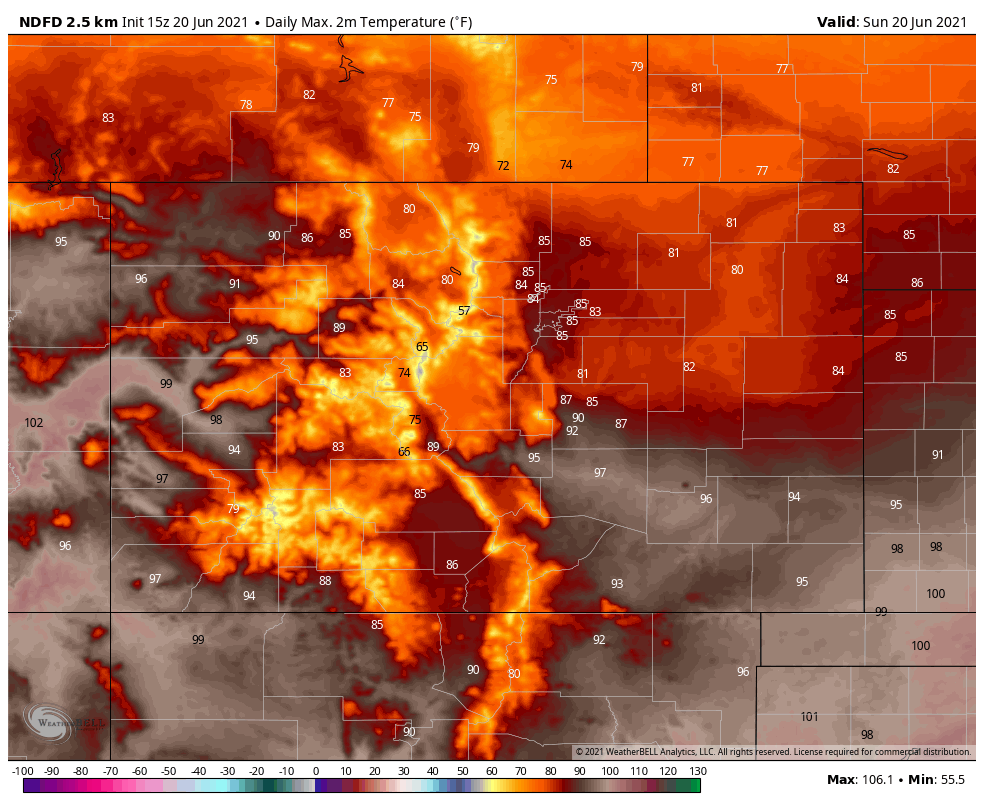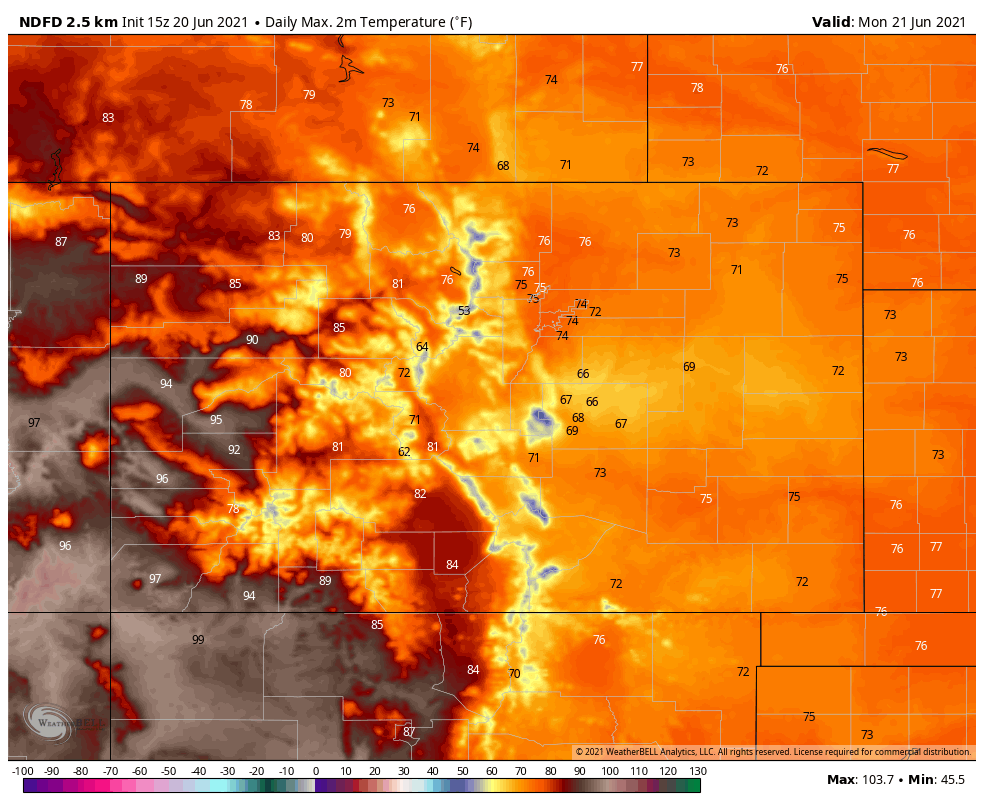 For Denver, we have gone from record heat down to the 70s in a matter of days. Colorado Springs will likely stay in the 60s for highs Monday! Quite a change to start this week versus last week.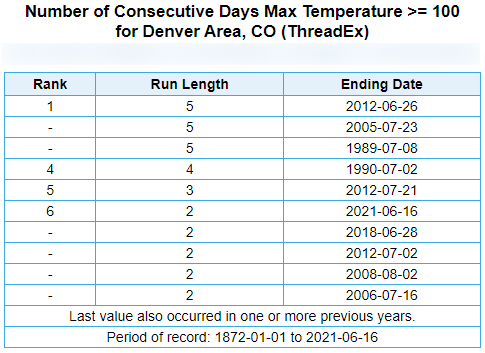 There will be areas of rain and thunder too. An animation of today's possible rain is: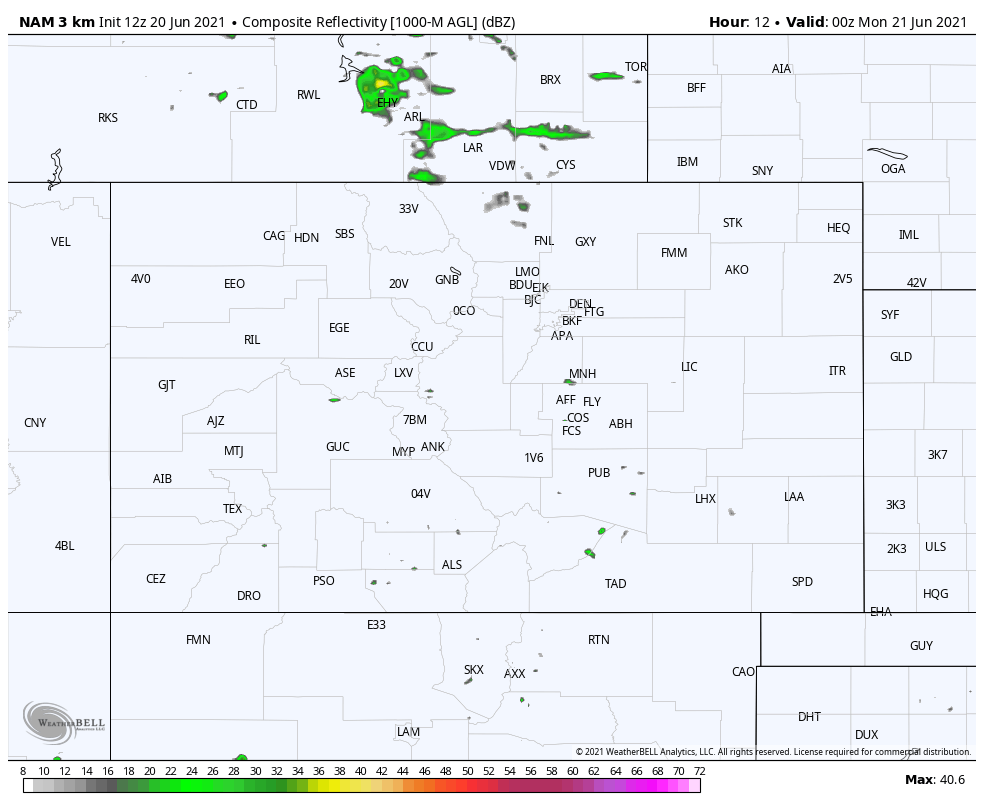 The rain that develops late Sunday spreads across eastern Colorado from Sunday evening through Monday morning. Don't be shocked to wake up early Monday morning to the sound of thunder.
The total amount of this rainfall will be hit and miss quarter to one-half inches, favoring the Palmer Divide and Cheyenne Ridge.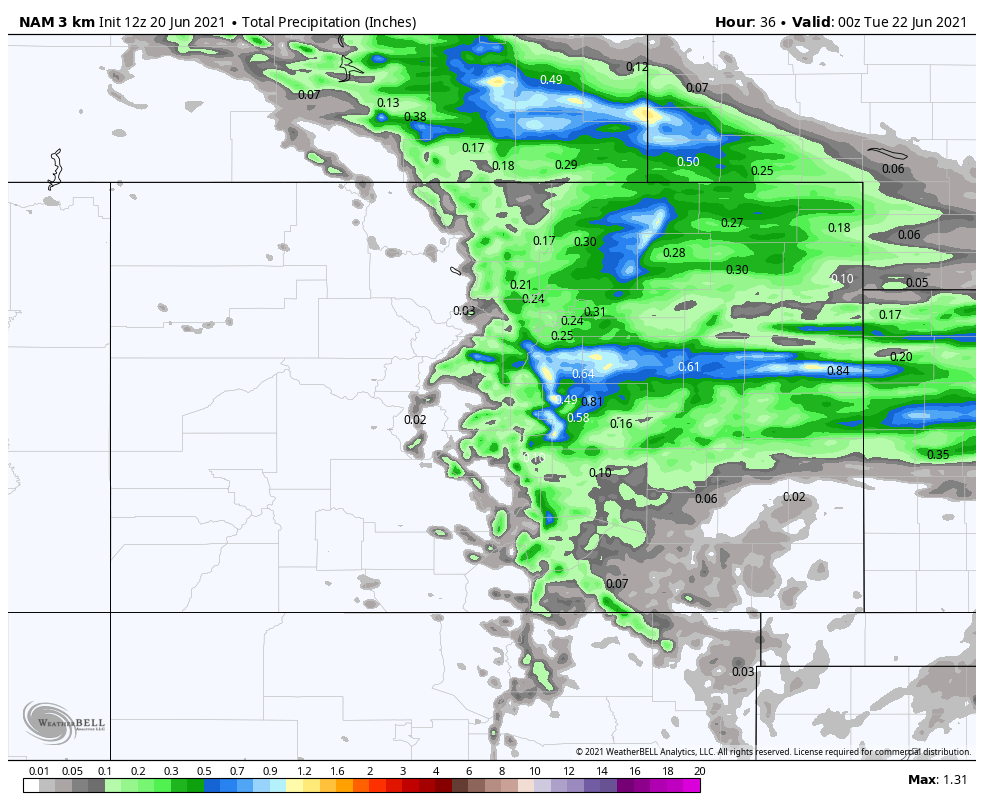 Let's look even more specifically at the hourly timeline for Denver (top) and Colorado Springs (bottom).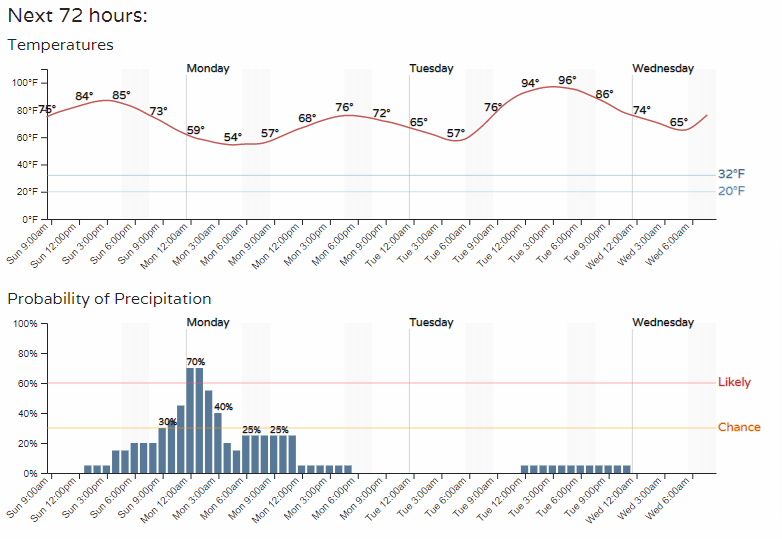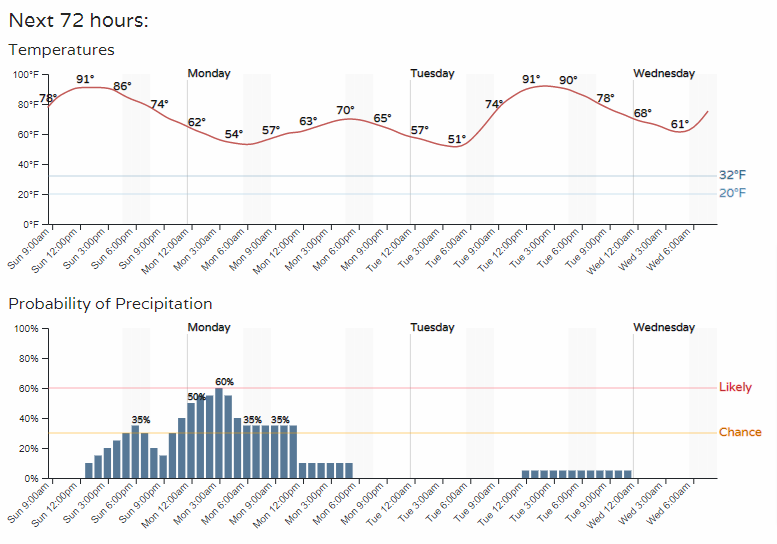 From the cool start to the week, temperatures quickly warm again starting Tuesday. Warmer than normal conditions will be here for the mid-week.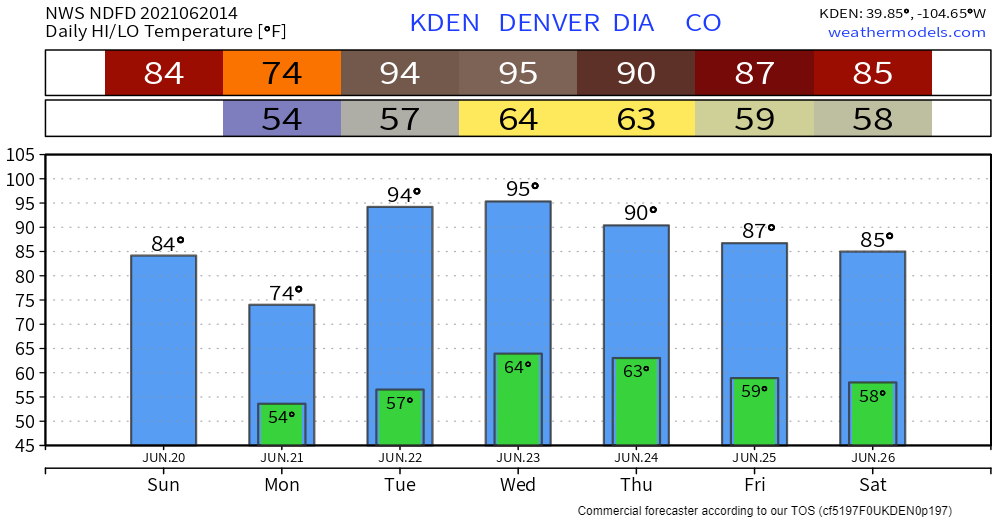 For Fort Collins:
The temperatures cool a bit headed into next weekend as we may see higher rain chances for that time...we shall see.
Speaking of rain chances, we've previously discussed the monsoon outlook for this year.
We are also watching what may occur with the "Atlantic ENSO" region as an indication for long-term moisture or drought.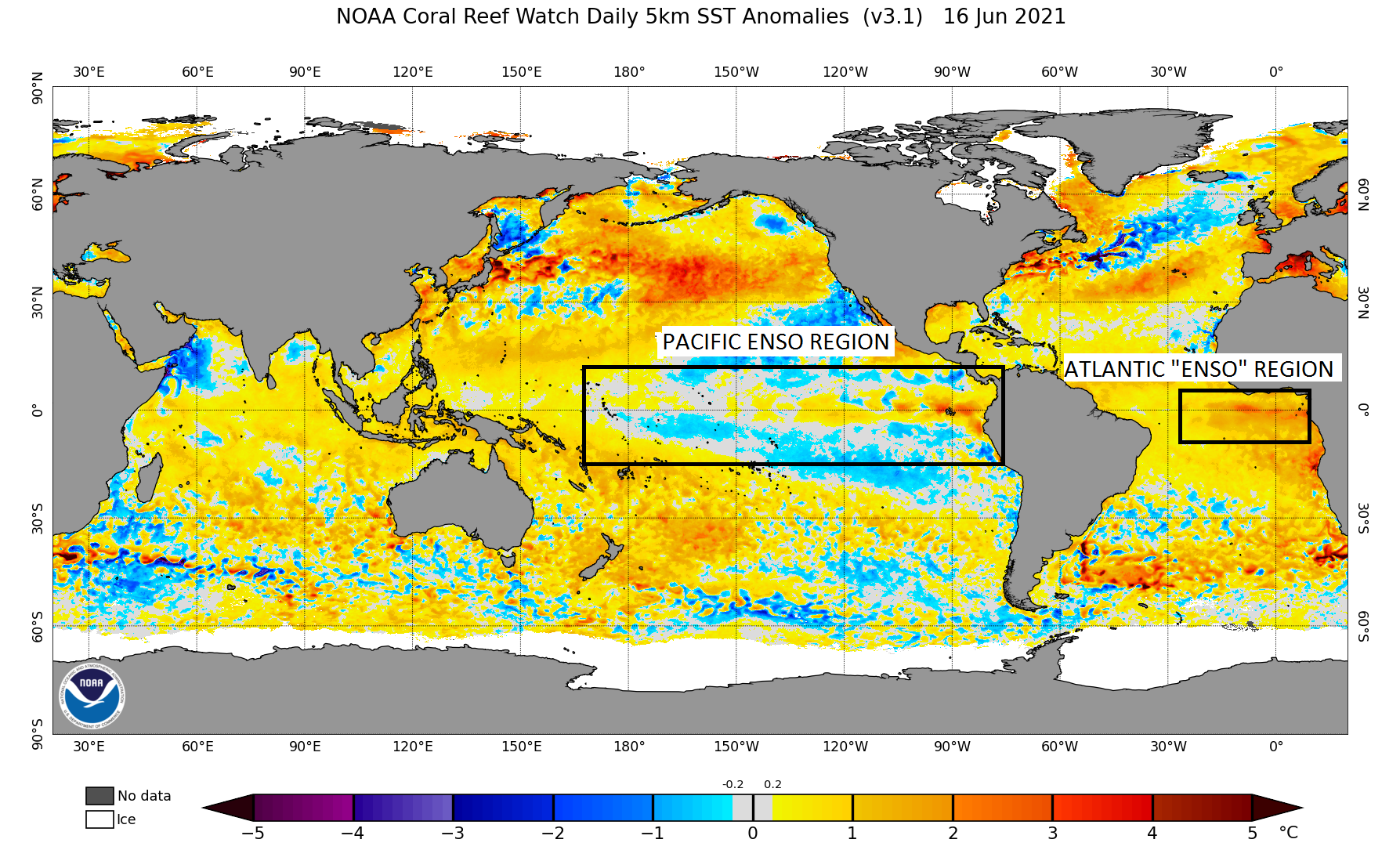 For this week, however, plan on a couple of cool days with a few of us catching rain before we 'feel the burn' midweek.