Last week's system failed to produce measurable snowfall across the Denver area, and with that we'll fly past the average first snowfall date of October 18th tomorrow, with no snow currently in the forecast for the Mile High City. The last time our first snow of the season came late was in 2016, and that year we didn't see the first measurable snow until November 16th(!), nearly setting the record for latest first snow for the city.
After an exciting weather week across Colorado last week, and an almost snow event for the city on Thursday (DIA saw a trace of snow), the weekend certainly warmed up nicely as we returned to a quiet mid-October pattern across the state.
The outlook doesn't feature anything all that much different either, with a cool down in the forecast for Tuesday, but nothing even close to cold showing up in the seven day around here.

While there are some similarities to the early system last week and the one on the way for early this week... this week's will be a bit less organized, and like last week will track a bit too far north as it moves through to bring meaningful moisture to most of the urban corridor.
Still, Monday night and Tuesday we will see rain and snow once again across portions of the state, with most of that again staying in the high country. Here's the latest GFS model for early Tuesday showing the surface low located across far northeast Colorado, with rain and snow in the mountains, but dry across the plains and likely windy in spots: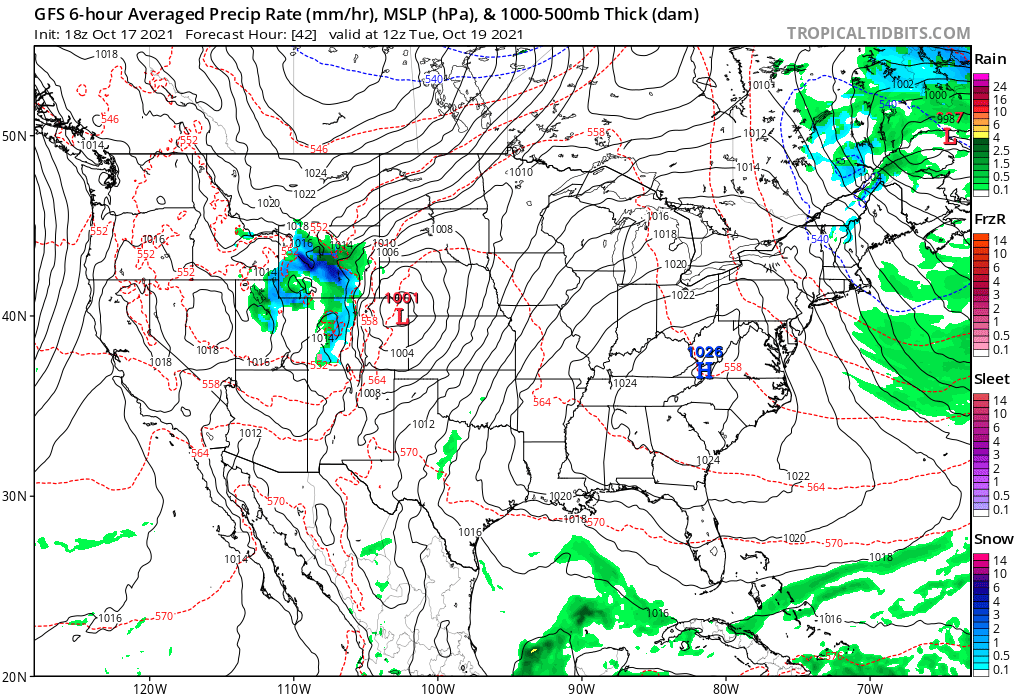 Our precipitation probability charts aren't enthusiastic one bit about a shower peeling off the high country with this one, keeping us dry through the work week in Denver:

With that, the hourly planner is mostly dry too through Wednesday. We have some low-end chances for rain in the forecast for Denver on Tuesday (those chances are marginally higher for the Fort Collins area) but other than a drop in temperatures at this time it doesn't look like this system will offer much more to our region. Of course, we'll keep an eye on things and let you know if anything looks to be changing between now and then.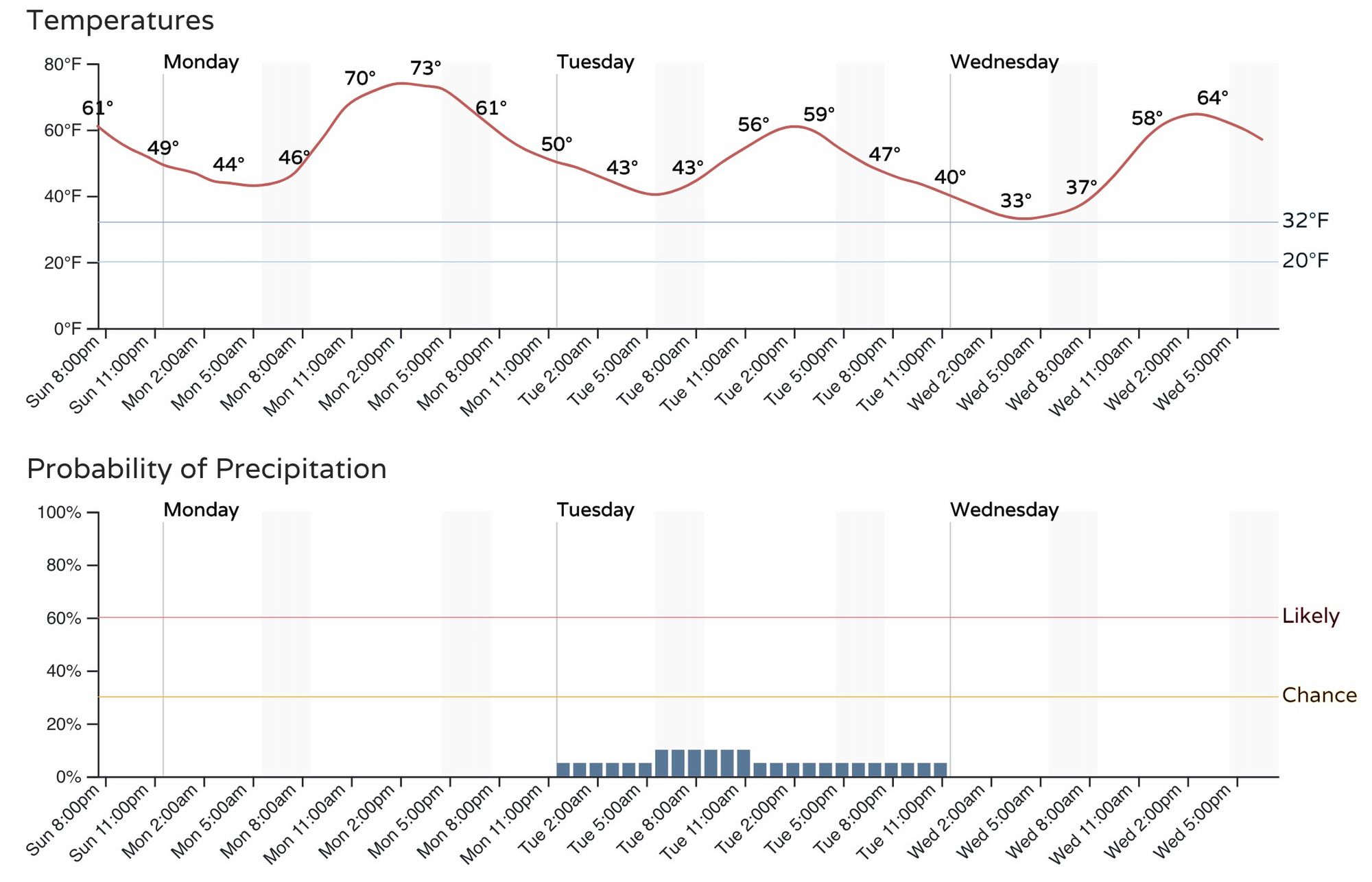 Once our next system move through Monday night and Tuesday, we should begin a nice warming trend through the end of the week, with ridging back in the forecast by Thursday and Friday and highs in the 70s along the urban corridor.
Tuesday Morning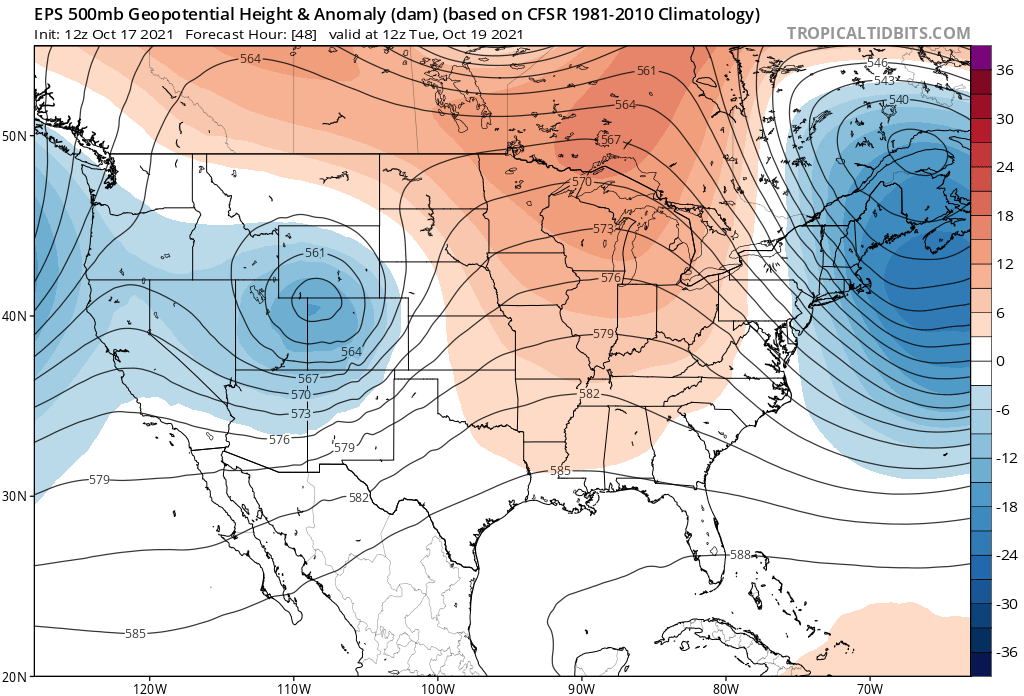 Friday morning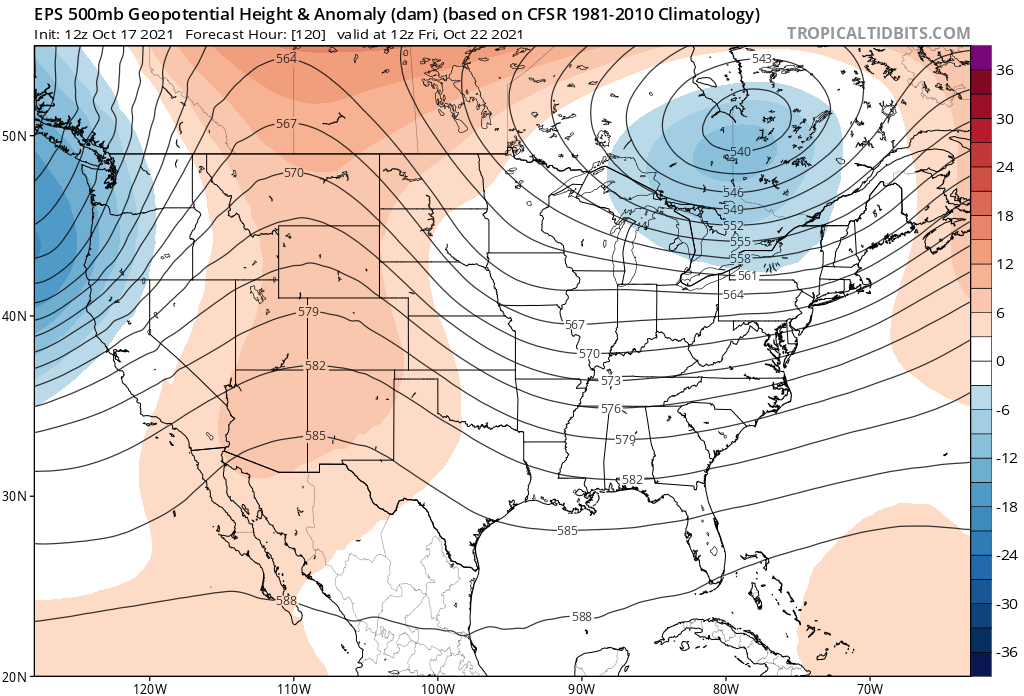 As we look over the extended two week period, it's worth noting that while the pattern at this time looks to lean on the dry side for Eastern Colorado, it's a rather welcome setup for a good portion of the west that continues to be plagued by drought. Washington, Oregon, and Northern California will see above average precipitation through the period, with some of that making its way east through the intermountain west, including into Northwest Colorado: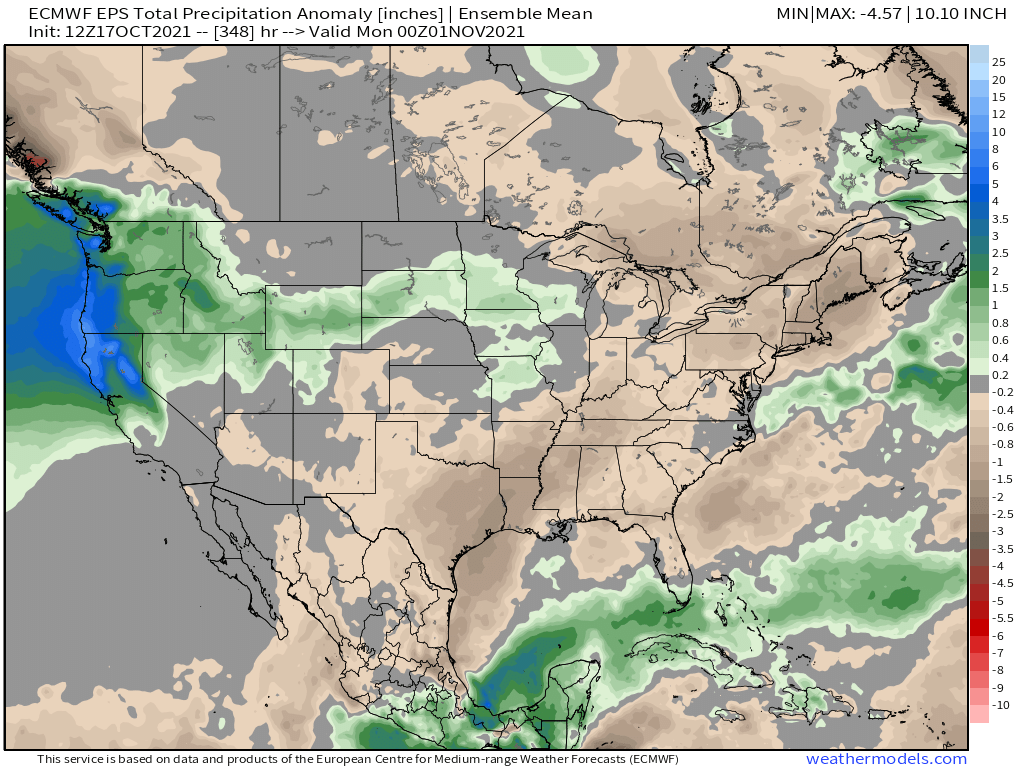 For snow-lovers (and water lovers) in the west, this is a great early season snow map to be sure!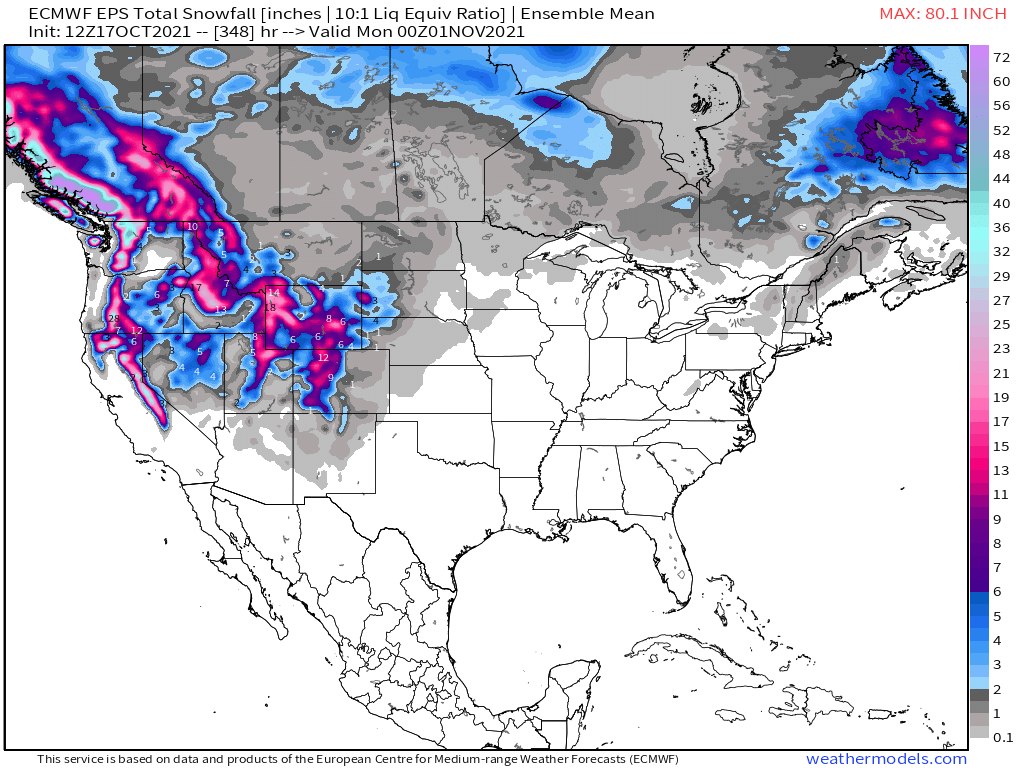 Speaking of long-term weather, we are finishing up our long range November through April winter season outlook for Insiders, and will share that with you all this week as well. Could the above be a sign of things to come? We'll share our thoughts on that this week!