A couple of years ago I wrote an ode to the northwest flow, and it seems each winter since we've had a chance (or two) to reference it.
It's never a good idea to sleep on snow potential when we are in this pattern as narrow bands of moderate to heavy snow can form and deliver a quick hit of several inches of snow along the urban corridor. As we mentioned in this week's SOTA, we are in an unsettled pattern, and that for sure holds true this morning!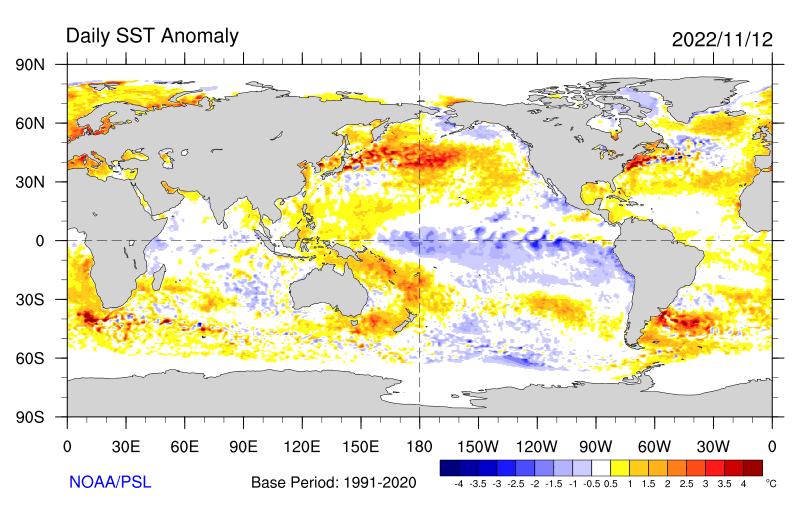 Last night was one of those nights, with a band of moderate snowfall developing north of Denver after midnight then dropping south through the city.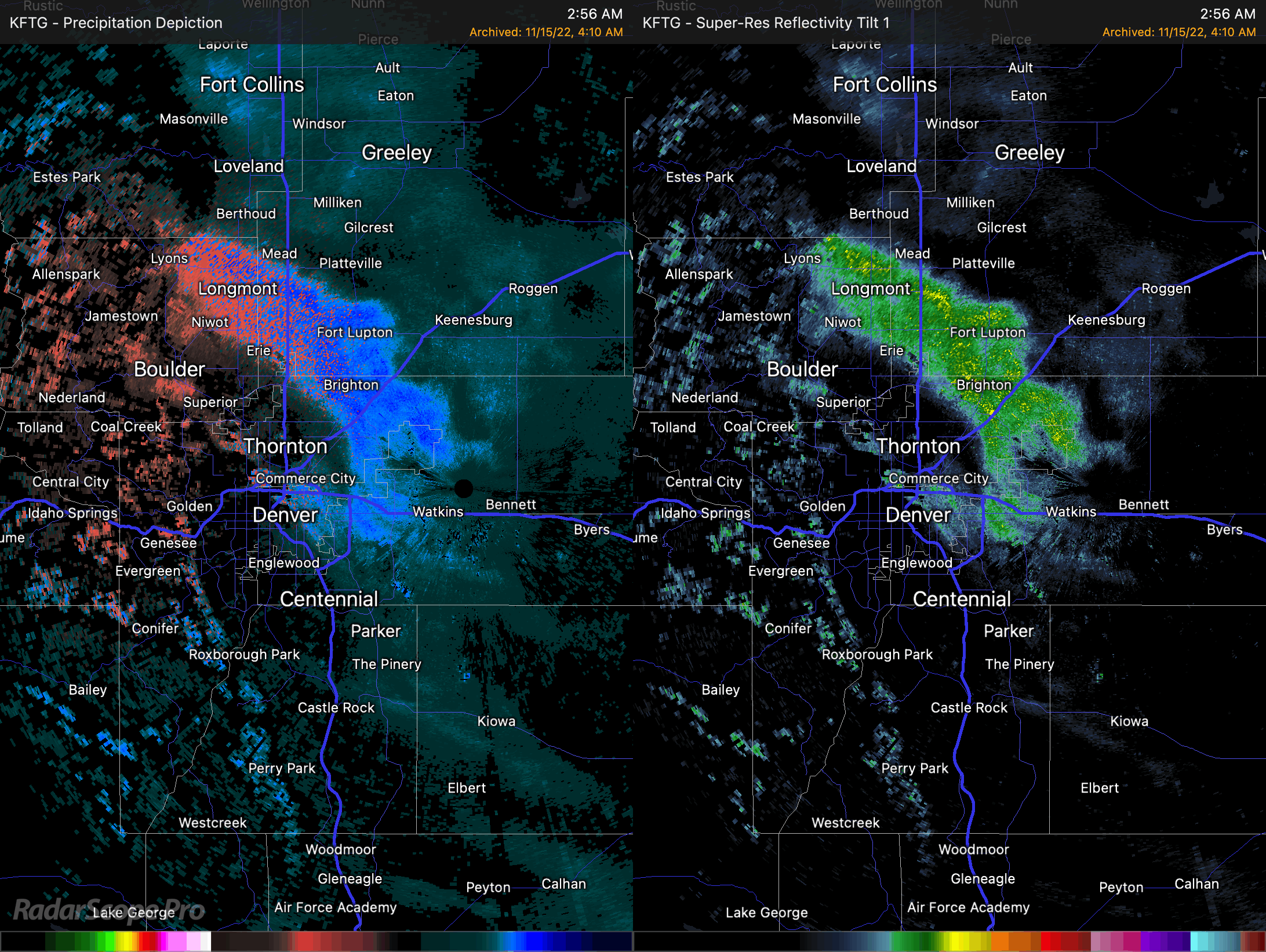 Snowfall totals as of 7am were generally in the T - 2" range, though we saw more than a handful of 3 and 4" totals under the heaviest snow. Pretty good!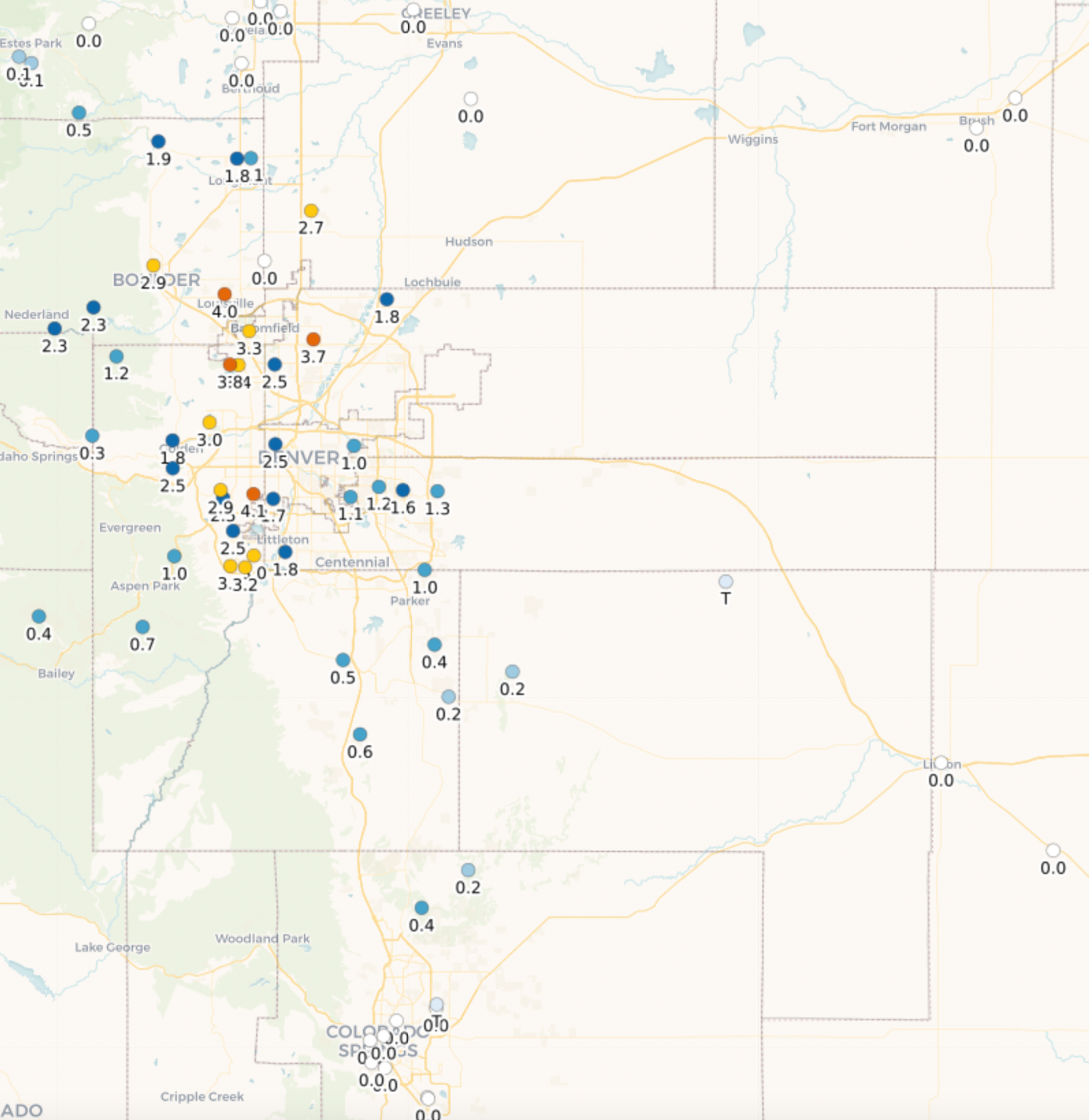 Hard to find any modeling that did great with this setup, though some of the data yesterday evening started hitting at some better potential. The NAM showed a 1 - 2" band over the city, so it was a bit low with totals and a bit south. Similarly the 0z HRRR last night (below) picked up on some banded snowfall, but placed it too far west and south.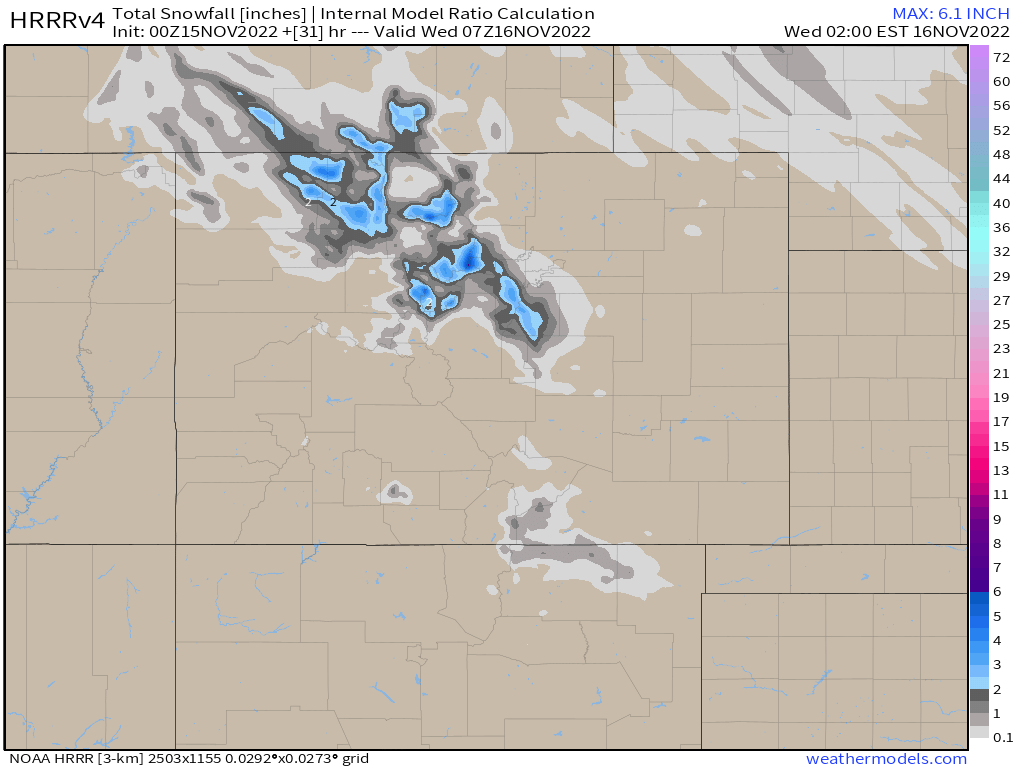 Forecast
We will see snow showers and flurries continue off and on through the morning before we dry out across the greater region.
A look at the hourly planner shows lows dropping into the teens tonight for Denver, with not a zero chance that we'll see some single digit lows across Eastern Colorado on Wednesday morning.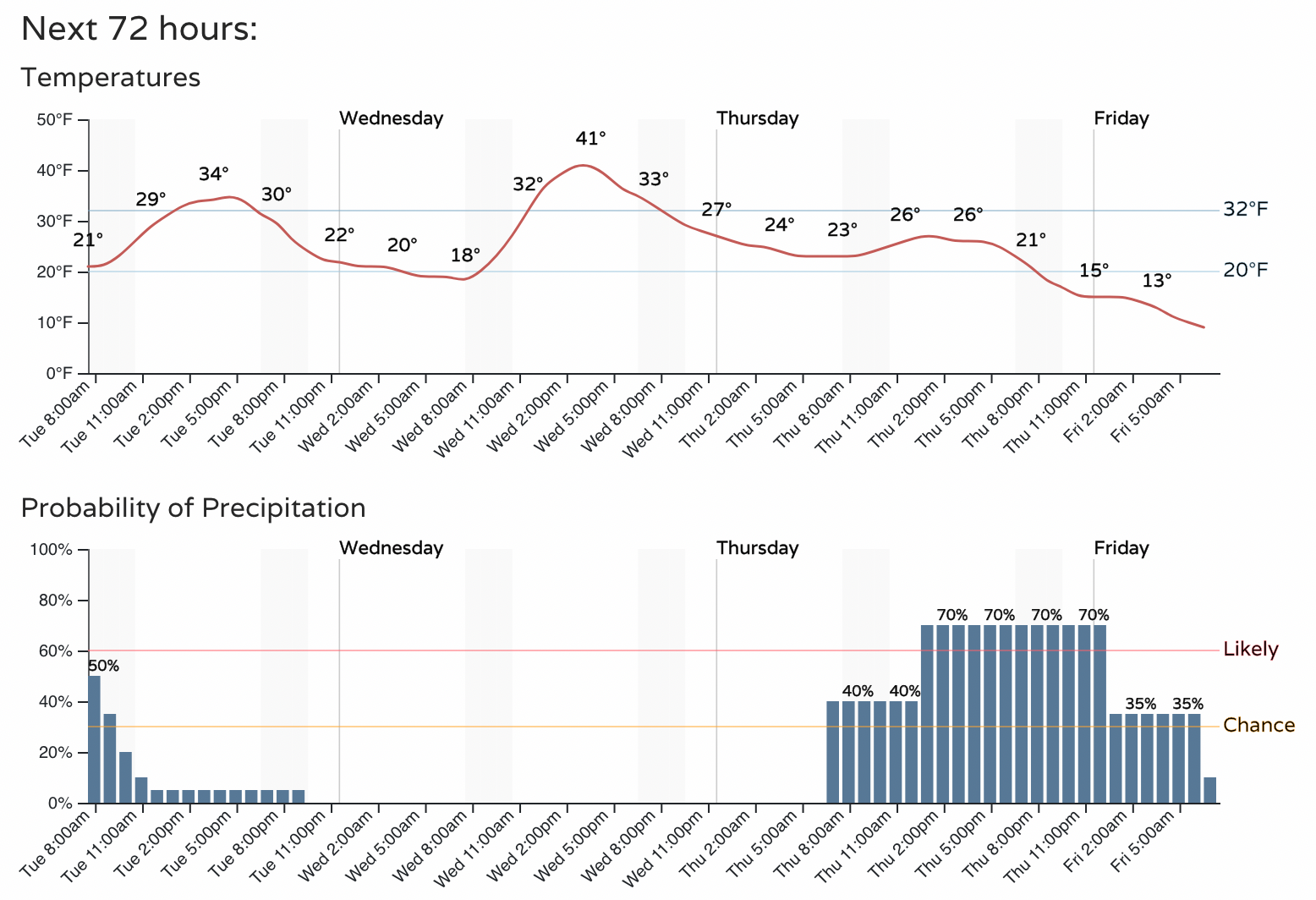 We get a brief break before the next disturbance moves through Thursday and Thursday night. This should once again bring a chance of snow to the urban corridor as well as a shot of reinforcing cold air. Thursday night looks downright COLD, with lows in the single digits for Denver and a good chance of snow.
Hard to say the next system has more potential than the one exiting now as this one over-performed... but the next one at least looks like it'll at least have similar potential. 24 hour snowfall totals from the Euro ending Friday morning shows 1 - 4" for the Denver area, with a bit more snow for the northern Front Range foothills.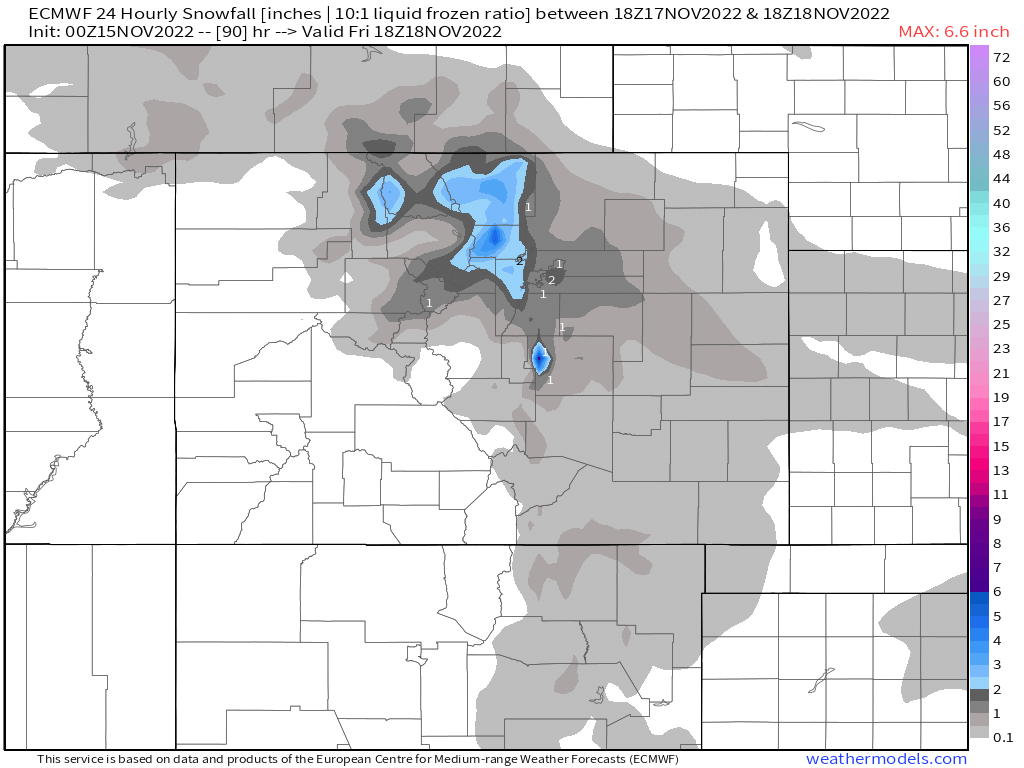 Stay tuned and stay warm!