The chances for snow across Colorado continue today, but for Denver and most metro areas the chance of snow is low as compared to the mountains and the northeastern plains.
Light to moderate snow developed in the mountains overnight, some of those showers will pass overhead this morning. Some of the showers this morning could bring at least brief moderate snowfall to your area as they peel off the hills, but not much in the way of accumulation is expected. Then, another wave of energy (the surface low developing on the Plains) may bring in an additional chance of snow later today, particularly east of Denver.
In all, the hourly chances of snowfall are as follows:

In all, however, it's not a notable setup for much, if any, snowfall in Denver or metro areas along the Front Range. As you can see from our Gamblers Charts, the chance of a Trace is low, and to reach 1" in Denver is only a 26% probability.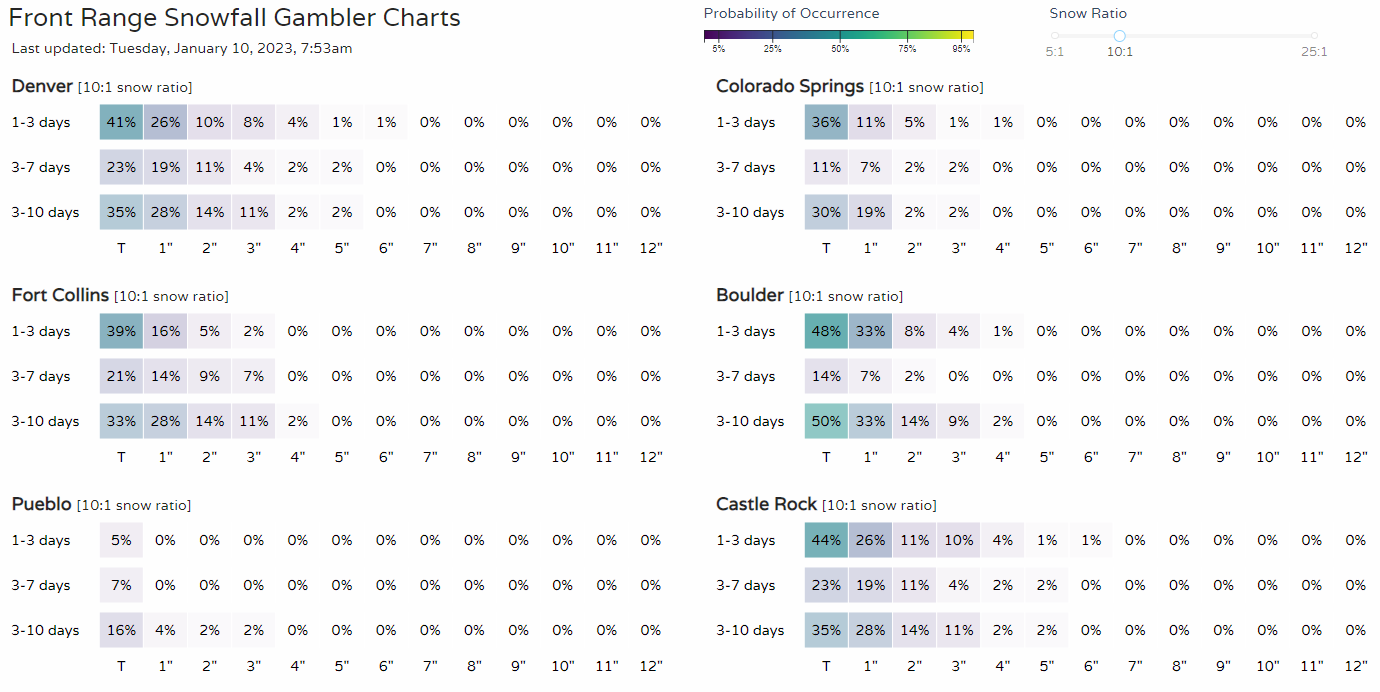 Our snowfall forecast from previous posts remains on track, and represents the most probable totals. What could change today is to bring that swath of snow that's over the northeastern plains back to the west a bit and could move Denver and the metro area into some of the lower accumulation ranges.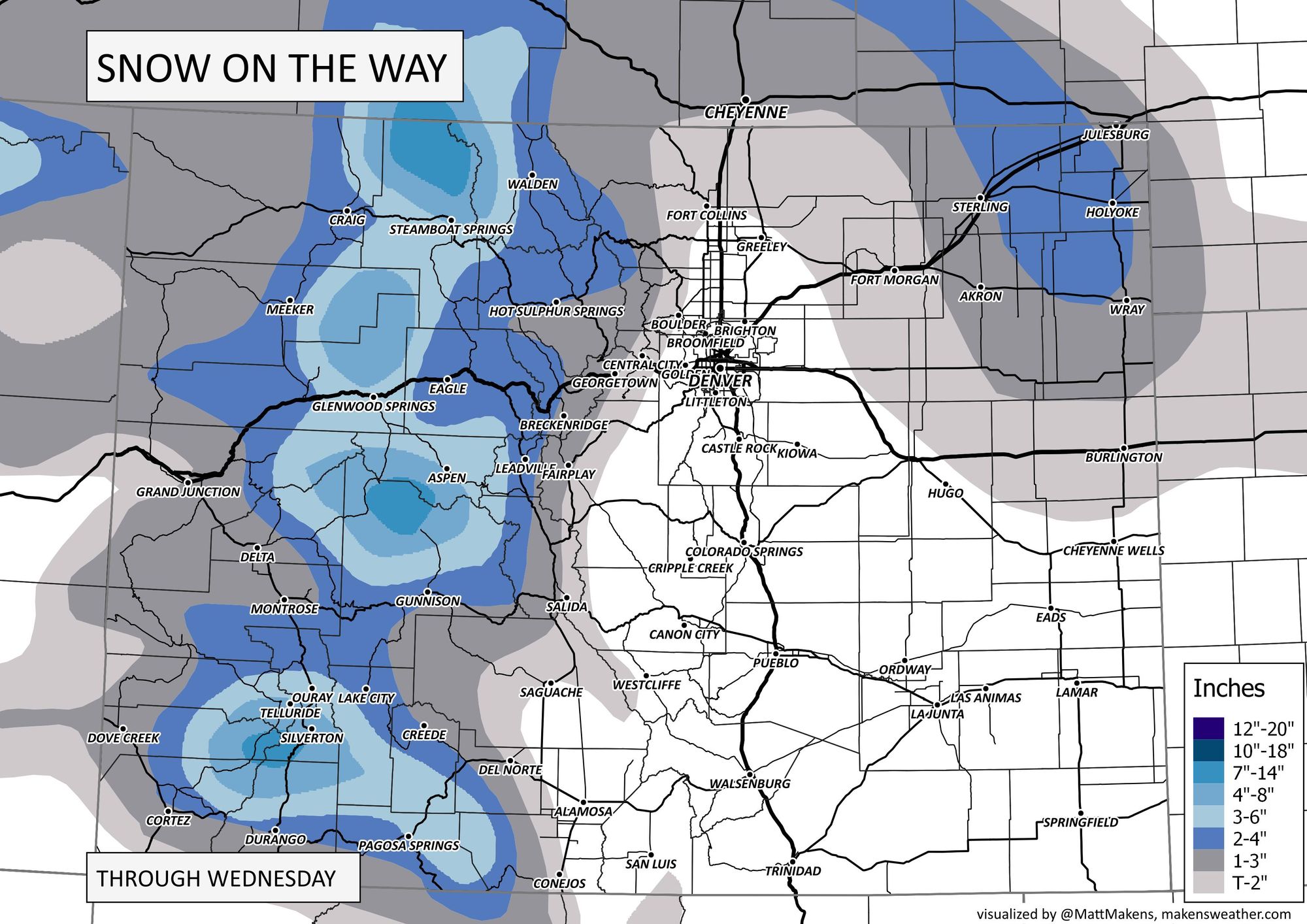 Notice we didn't bring that color shading close to Denver, as overnight data continues to show that as an increasing possibility. Here's one example of that, which is data that also indicate the chance of snow for Denver is highest later today when the surface low moves over the eastern Plains.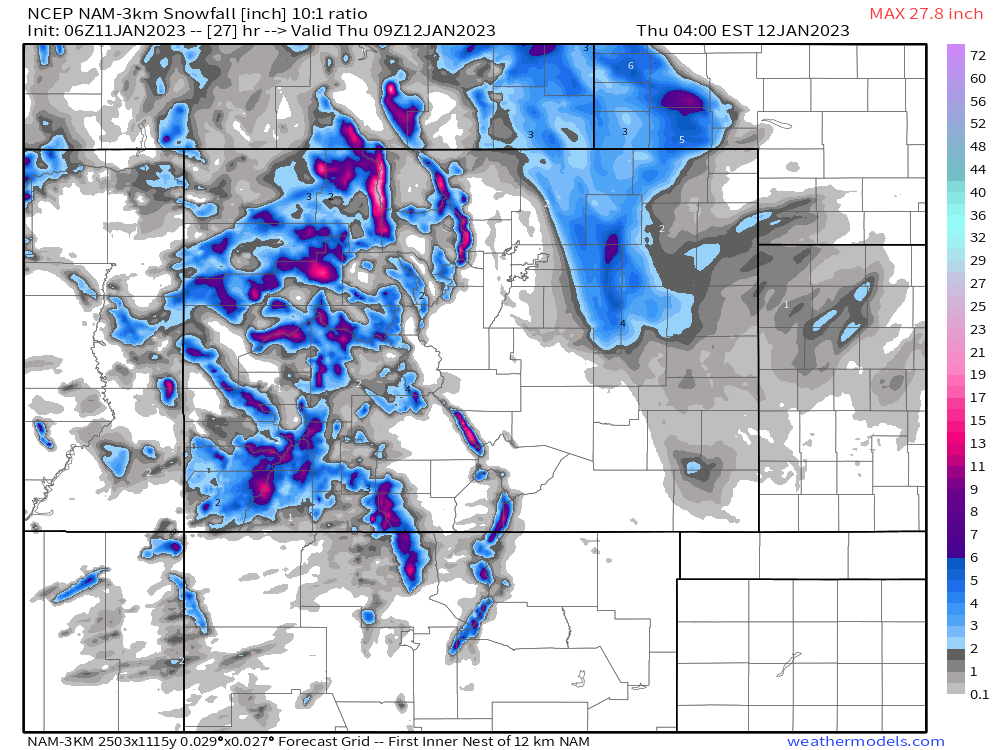 The latest HRRR model is even closer with that snow later today, showing perhaps a bit of accumulation at DIA but not downtown Denver. Worth noting, that it like the NAM above it shows a couple of areas picking up 6 - 8" of snow out east, where a Winter Weather Advisory is in place. Could be overdone, but interesting to see how it plays out nonetheless.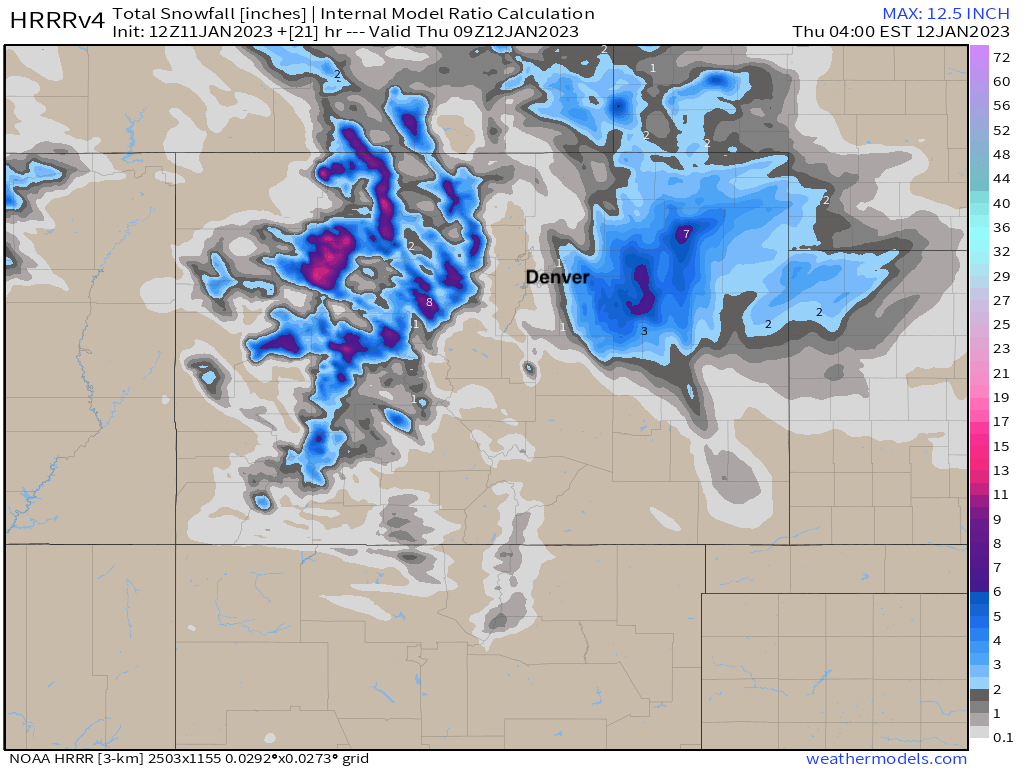 With a chance, at least, of showers and gusty wind too, there's to be some impact and that's displayed here on the winter storm severity index.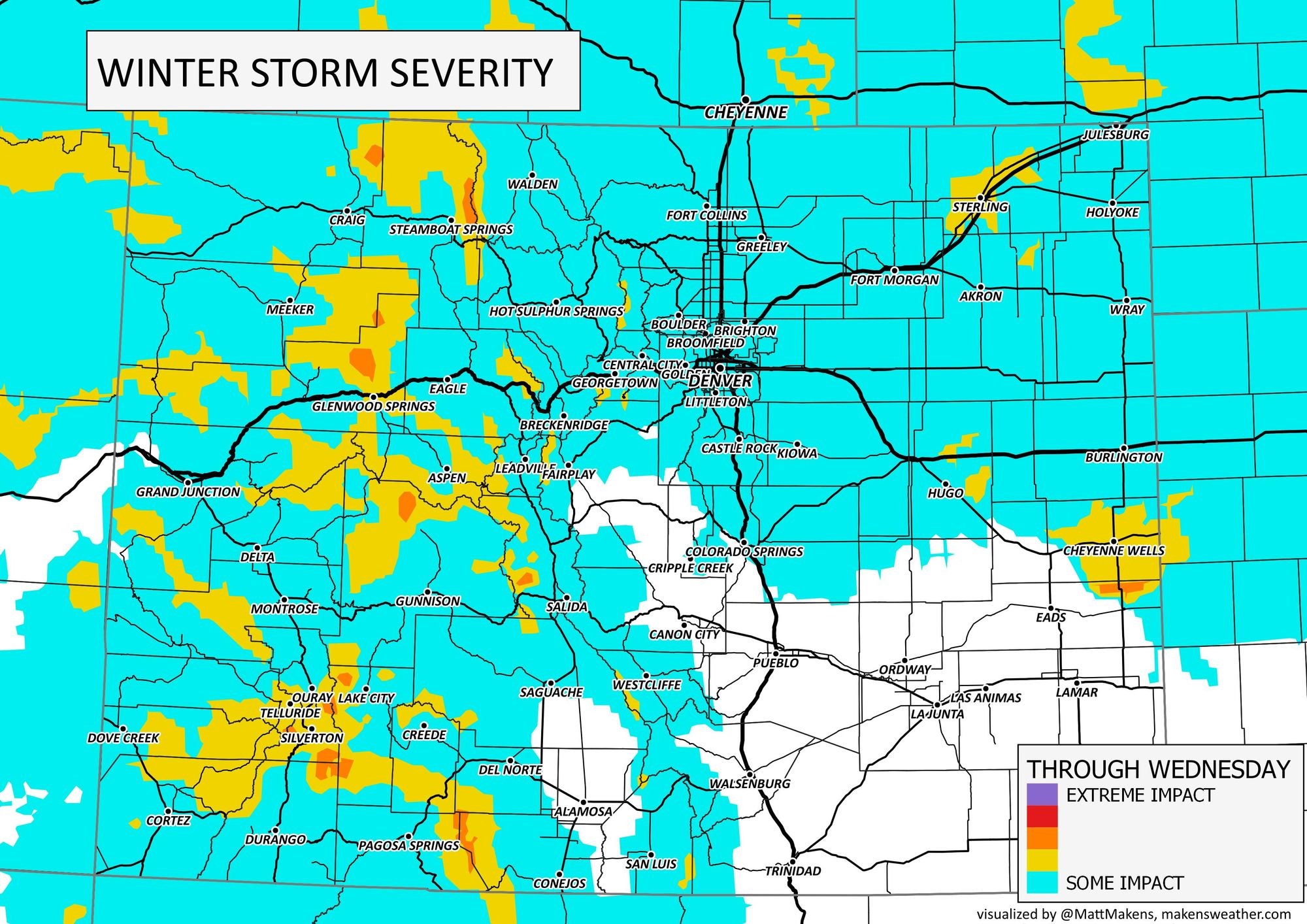 As mentioned, we'll have some wind today as well with wind gusts being strongest across the mountains, and from the Palmer Divide over the southeastern plains. So, Colorado Springs will be in for a lot more wind as compared to Denver, Boulder, or Fort Collins.
There's to be a temperature impact today also. We won't be as warm but it's quite temporary and we'll be right back into the 50s soon.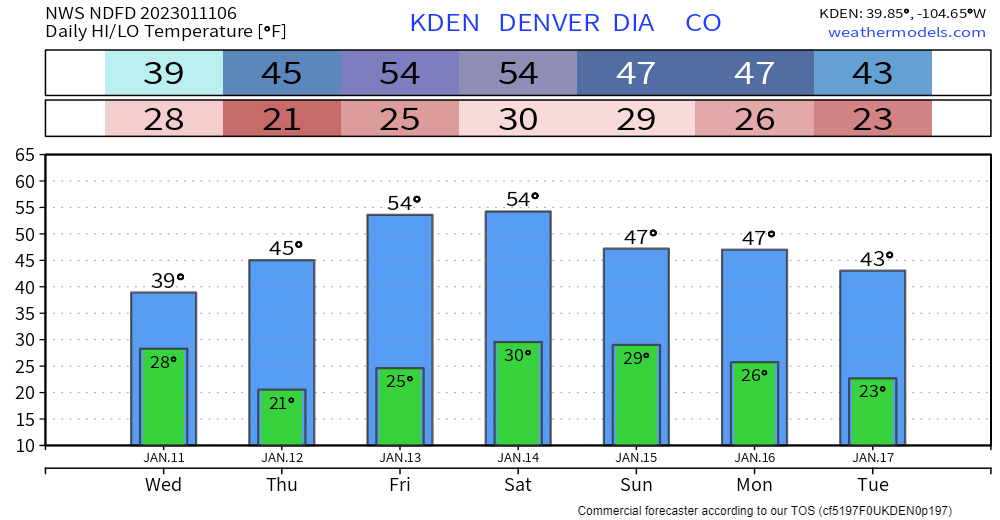 As always, let us know what you are seeing by posting comments down below. If you haven't signed up yet, you can subscribe for free and we will keep you posted on the latest weather information you should be aware of.
Here is a recent post you may have missed regarding drought numbers, and also the latest video on the weather pattern and impacts coming through the country in the next couple of weeks.